The Artists' Studio Association welcomes Ruth Hugeback as their artist of the month for June.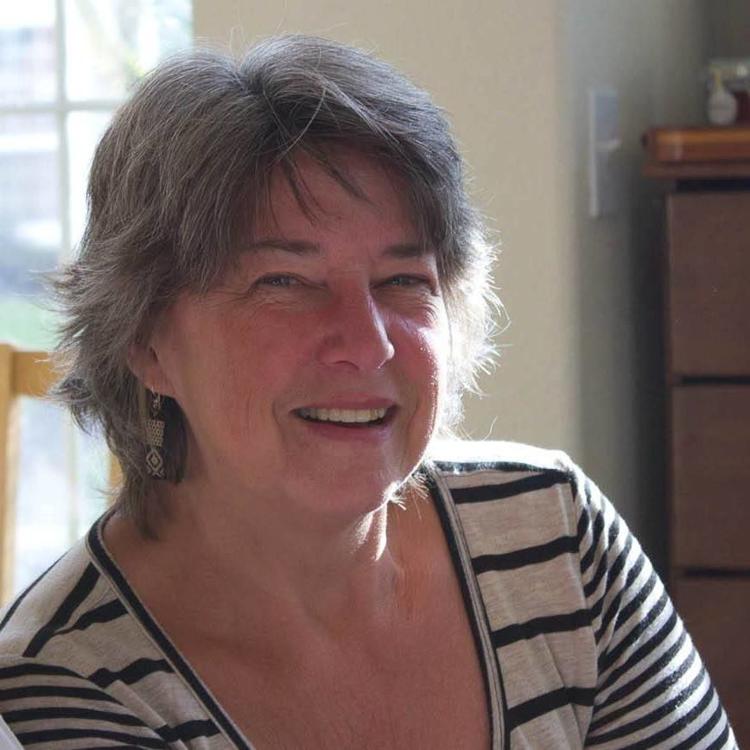 She enjoys artistic experimentation through painting in watercolor, oil and acrylic, as well as dyeing and painting silk. Hugeback retired from a 40-year career as a clinical laboratory scientist with degrees in laboratory technology, management and communication. Raised in Oregon, she lived in Clark County, Washington before moving to Lincoln City in 2007.
After years of painting only tiny watercolors during vacations, Hugeback found the Artists' Studio Association in Lincoln City, where she learned about various painting and drawing techniques.
"I have learned that for me, creativity is less about talent than bravery," Hugeback said. "You have to be willing to get your ego out of the way and see what comes through."
Hugeback enjoys sharing what she has learned and regularly leads a quick, silk scarf dyeing class.
Now through June 30, you can see her current metallic paint piece in a display called, "Saw Something Shiny", at the Artists' Studio Association, 620 NE Hwy 101 in Lincoln City.