Not only is the Lincoln City Backpacks For Kids program prepped and ready to deliver meals to local kids this school year, they'll be doing it in style in their freshly painted van.
The local program has been operating for 13 years in Lincoln City. Last year, Backpacks For Kids had their highest number of kids in the program at 295.
"Every week they got food sent home in backpacks," said Nancy Oksenholt, program Board Member. "The older kids come into a pantry at Taft 7-12 to pick out what they wanted. It helps give them more of a sense of responsibility and they can pick out stuff that they like."
As the program looks to begin handing out food boxes this month, Oksenholt said they were hoping to revamp their food delivery van, and called on Gillespie Graphics to handle the job. The van received a full makeover, completed last week, that includes the program's logo on both sides of the vehicle.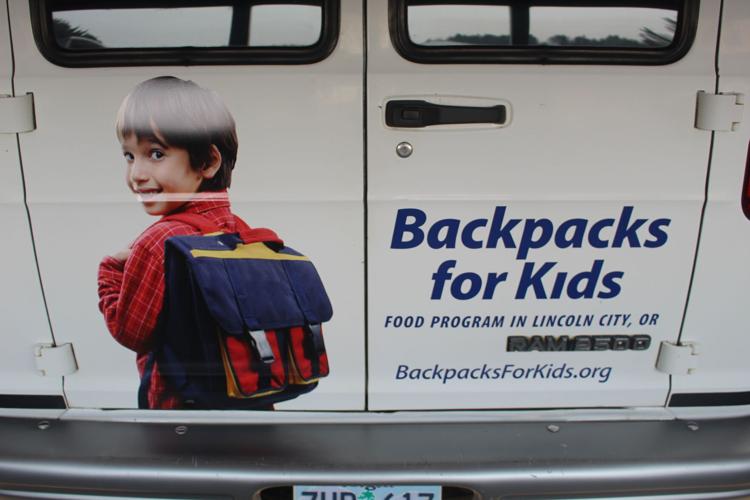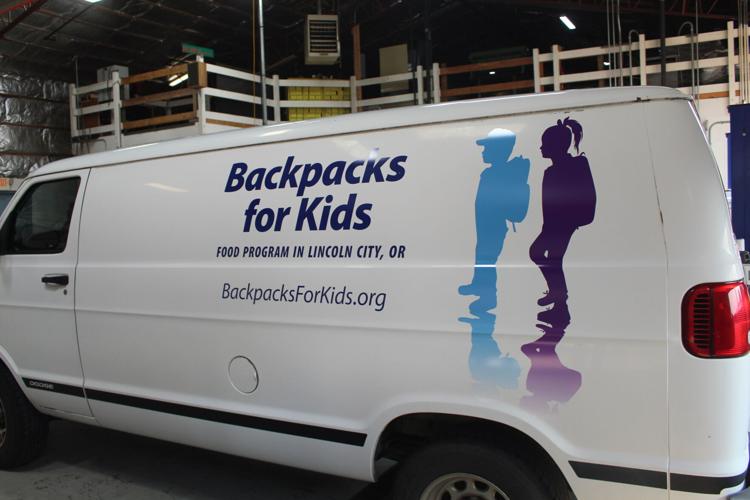 To show their appreciation, Oksenholt and another program Board Member LeeAnn, gifted a glass float to Alisa Cook from Gillespie Graphics last week.
"It's our only vehicle," Oksenholt said of the freshly painted van. "We take it to Clackamas every year to Dave's Killer Bread and pick up 300-500 loaves of bread product that we've shared with the Food Pantry, Shilo, the Nazarene Church, The Grange, pretty much every place that's handing out food."
Oksenholt said the next thing they're looking to do with the van is to use funds donated by Chinook Winds Casino Resort to buy a pull out trey that will make loading and unloading much easier.