Over the course of a few days, hundreds of homes burned down in North Lincoln County due to the Echo Mountain Complex fire. But as the dust has settled, residents are ready to get back home, and they're taking matters into their own hands.
From Oct. 24-31, residents of Otis are cleaning up their neighborhoods on Pony Trail Loop and Yodel Lane.
"It is what it's all about," Otis resident Corey Rivera said of the effort his neighbors and others are giving.
Rivera, a construction manager and Assistant Pastor at Calvary Chapel Lincoln City, lost his home last month, leaving he, his wife and their eight kids displaced. But with his experience in construction and the continual duty to help others, Rivera decided to roll up his sleeves and organize a clean up crew to remove debris.
"When we originally started, it was about 12 or 13 homes, and we figured we could finish in a week," Rivera said. "Now we're up to 36 (homes), so our biggest goal is just to help people separate their debris. We have guys with torches cutting steel… we're separating metal, getting concrete out. Hopefully we can get all of that stuff bagged up by the end of the week."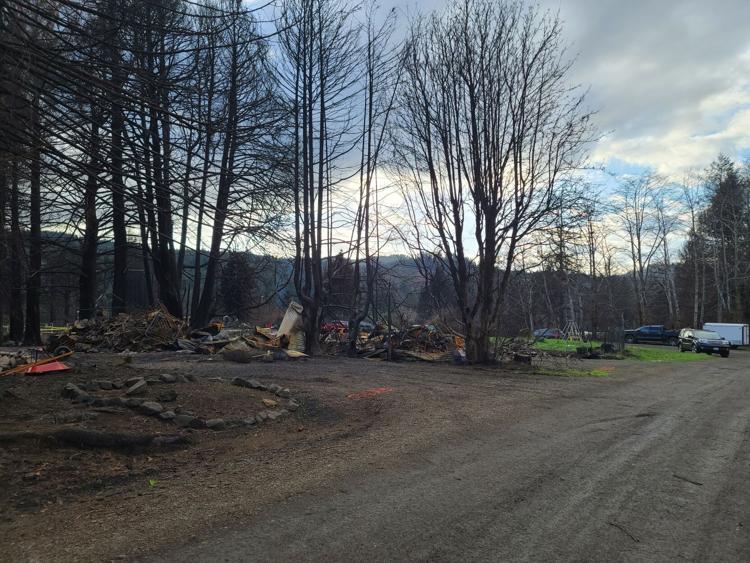 Rivera said they have 36 homeowners out working all day cleaning up their property, but they aren't alone. The first day, about 80 additional volunteers showed up and 120-130 have signed up as official volunteers for the clean up.
Volunteers from North Lincoln County, church groups, fire relief groups and others have showed up this week to lend a hand.
"We're just helping people cut down their trees, we have a couple of burn permits, so we're burning the green waste that nobody wants to keep," Rivera said. "All the neighbors just came to help the neighbors.
"We've got donations from all the donation centers around town. They've donated tons of tools, food and water, so that's been great."
But Rivera said there's still much to do and much the community can still assist with. Needs include chainsaw operators, trucks and dump trailers, garden hoses, mix oil, asbestos bags, and most importantly volunteers.
"From what we've done here so far, with nothing but volunteer effort and donations, hopefully the county will look at it differently and maybe offer options for residents who want to do the work themselves," Rivera said. "People are homeless right now, if we can come out here and just clear off their lot, hook up their electrical, then they can at least come park a travel trailer out there."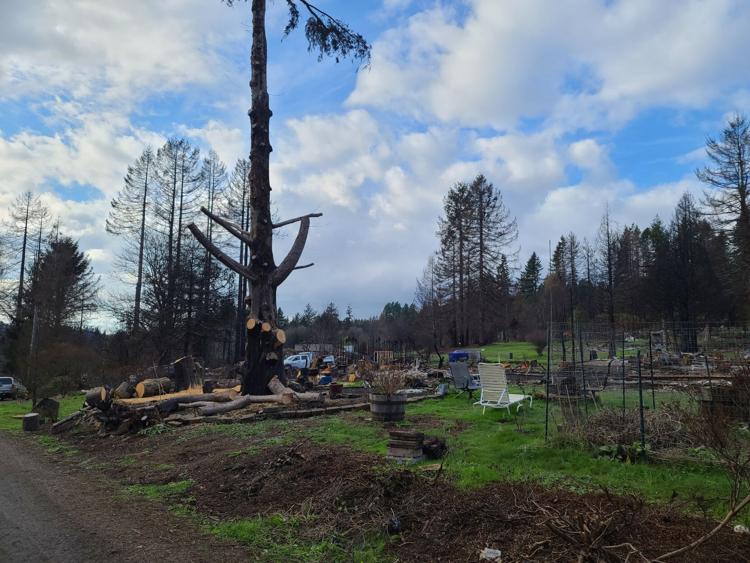 After tragedy, considering others is often not your natural instinct. But for Rivera, his family and countless others, that's exactly what they've done.
"My wife and I feel like we're just put on this earth to serve. Sure, we have our own needs, we have eight kids… but we want to teach them that life goes a lot better when everyone works together," Rivera said. "When I see people come together, it proves everyone knows what's right. No matter how reclusive people were here in Otis or outgoing, all the sudden everyone is on the same page."