A riot of color and personal expression will greet visitors to the Chessman Gallery in the Lincoln City Cultural Center from March 13 - April 3 as St. James Santiago School students present "Cause to Create," the school's showcase of its reliance on the arts as a way to learn.
Individual and collaborative drawings, paintings, collage and ceramics will reveal the work students have been doing since the fall. A free fundraising event with food, drink and a silent auction will be held alongside the opening reception on Friday, March 13 from 5-7:30 p.m.
Some of the work reflects the school's world study of Russia, Northern Europe and Great Britain this year, with acrylic paintings in imitation of Marc Chagall, giant, collaborative Matryoshka doll collages, and a full-size Shakespeare quilt. The show also features self-portraits and other pieces in ceramic, oil pastel, colored pencil, watercolor and chalk, plus projects from the school's literacy, social studies, and science illustration classes.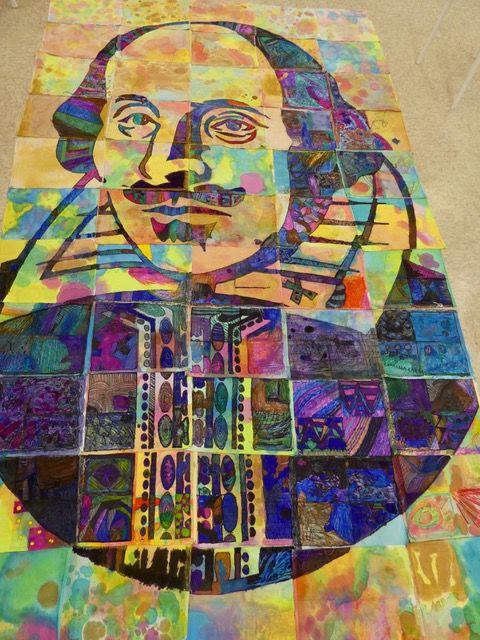 On the evening of the show's March 13 opening, the K-8 non-profit school's fundraiser will be held in the Lincoln City Cultural Center auditorium, with food for purchase from Lincoln City's Thai Bay and La Roca restaurants. Desserts by SJSS parents and local restaurants will be for sale, and wine and Beachcrest Brewing beer will be available by the glass. The silent auction will feature certificates and items donated by many local businesses. All proceeds will benefit the school.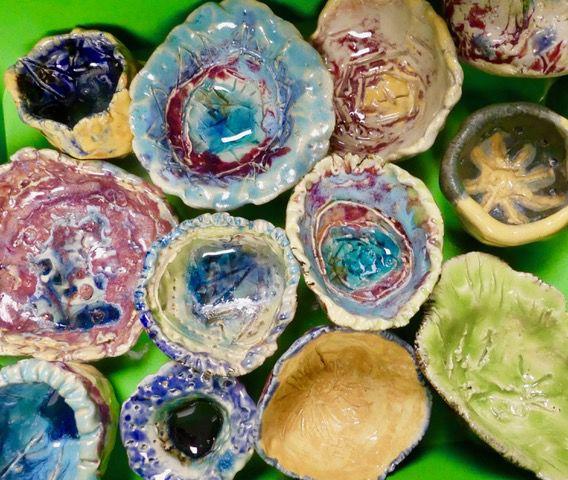 A grant from the Sponenburg Memorial Trust for arts education for youth helped purchase the art supplies for projects in the show, plus a camera to record the student work. The fundraiser is sponsored by Meredith Lodging and Andrews, Ersoff & Zantello, Lawyers.