For as long as she can remember, Danielle Knudson has been cooking and baking delicious treats for others to enjoy. That longstanding passion for baked goods has turned into a full fledged career on the Central Oregon Coast with a business named Dark Moon Doughnuts.
Like many bakers, Knudson's love for cooking is tied closely to family. More specifically, her father.
"My dad was a very experienced and accomplished chef and let me help him in the kitchen from the time I was in diapers," Knudson recalls. "He passed when I was 13, so after that I continued to bake and cook for myself and learned a lot from just experimenting and going through a lot of trial and error."
When she turned 18, Knudson got her first prep cook job at the Adobe Resort in Yachats. She would work at the resort for four years to develop on the job culinary training and learn the ins and outs of culinary arts.
"I've never been to culinary or pastry school," Knudson said. "I've learned everything from my dad, teaching myself and on the job experience."
After gaining experience, Knudson hatched the idea of starting her own baking business. Thus, Dark Moon Doughnuts was born.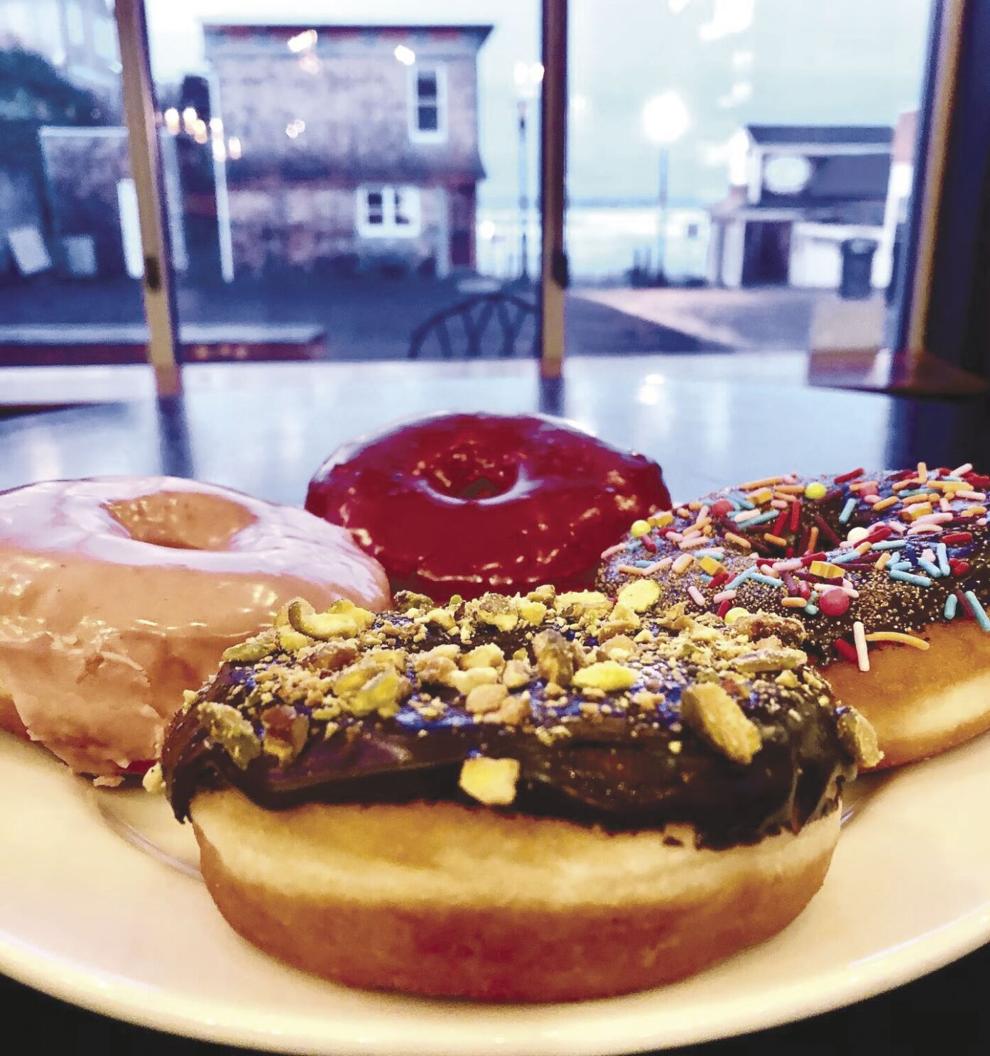 "I've worked in the industry locally for 12 years, but I've always been a natural leader with an entrepreneurial spirit and always knew that I would work for myself eventually," Knudson said.
In May of 2019, Knudson started renting kitchen space at the Seal Rock Bakery and Espresso shop and did the Waldport Farmer's Market for that season. After the market ended in September, Knudson found the owner of Ultralife Cafe in Newport and began working out of their kitchen at Nye Beach in January of 2020.
In October of 2020, she was approached by an investor who had tried her doughnuts at Ultralife and asked if she'd be interested in opening a storefront. She accepted their offer and they began the partnership process.
"We had looked at seven locations between November and March of this year but none of them were what we needed," Knudson said. "In January, my business partner gave me the go ahead to leave Ultralife so I could dedicate the time we needed to finding a location and start a build out."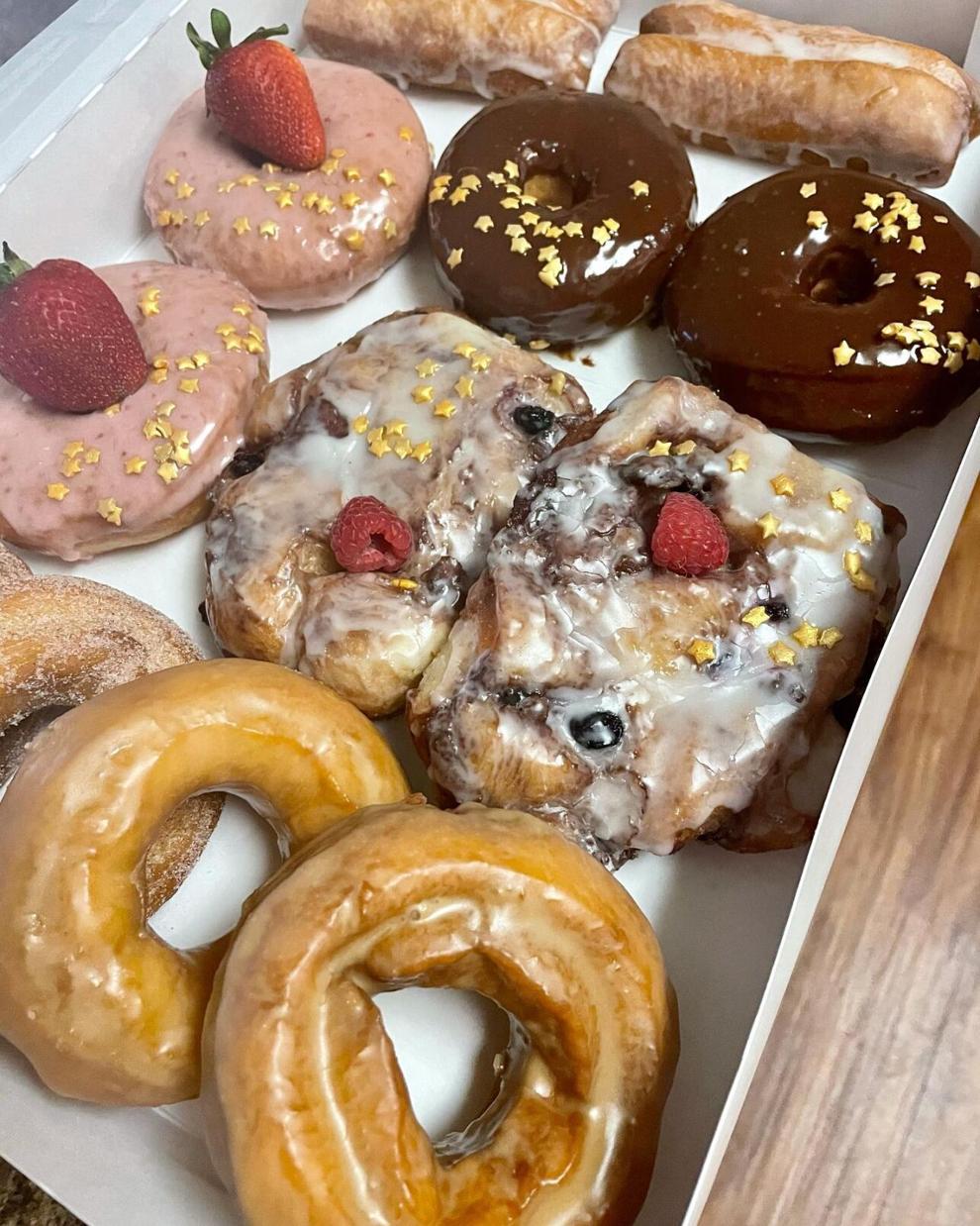 However, about a month ago Knudson's business partner and her husband pulled out of the agreement and took all of the new equipment they had purchased with them, leaving Dark Moon Doughnuts back where it started.
Still determined to make her dreams a reality, Knudson recently started up a GoFundMe page after being advised to do so by the City of Lincoln City. Knudson is hoping to raise a few thousand dollars to purchase new pieces of equipment to make her products. So far she's raised over $800.
"The response has been really amazing," Knudson said. "I have all of the equipment that I need but it's all been pretty used and I need some larger pieces of the same equipment so I can meet the huge demand for doughnuts. I'm currently using table top deep fryers and that's one piece of equipment I desperately need to upgrade so I can up my production. I also need to address the issue of needing at least one employee to help me out."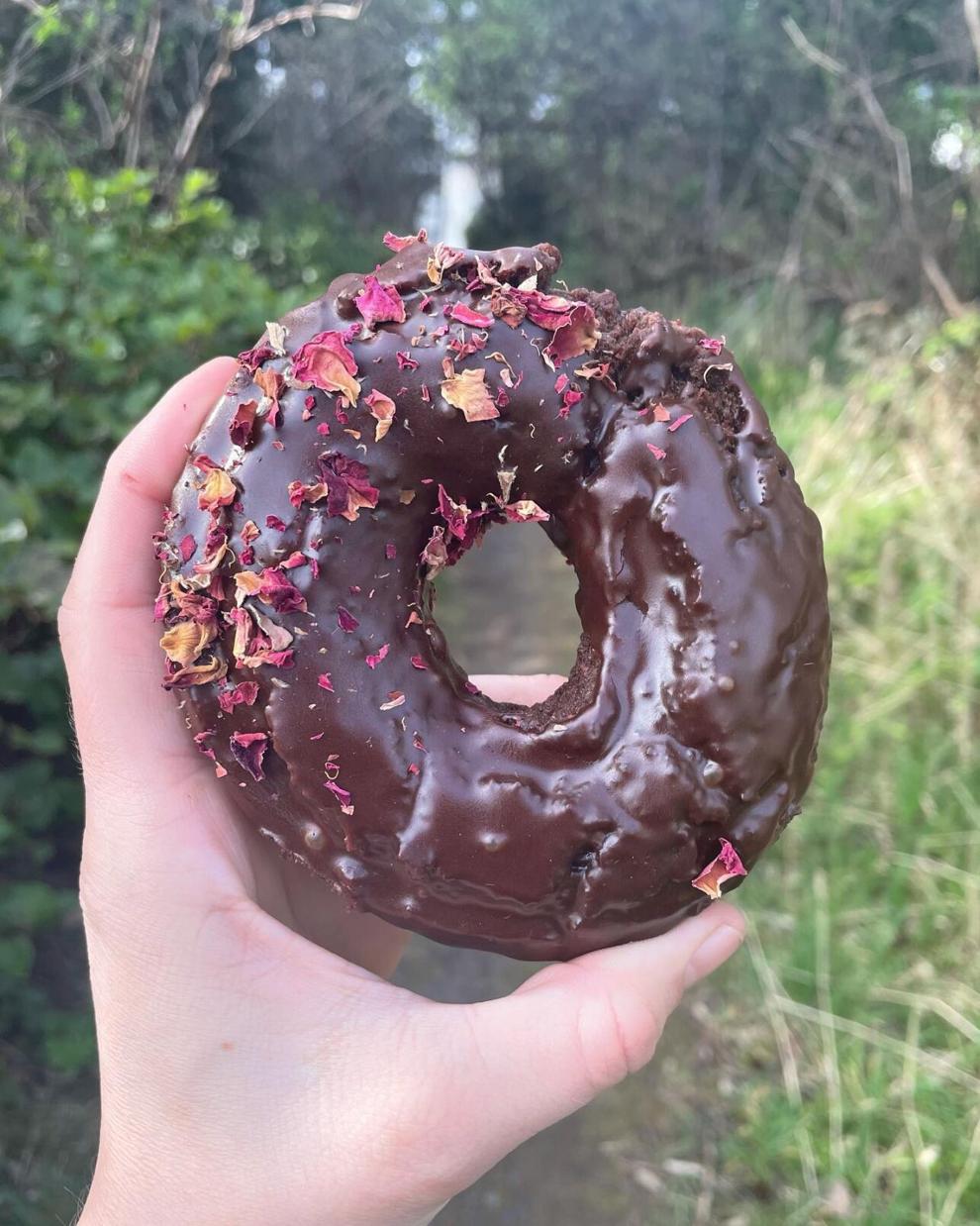 Knudson is currently living and operating out of Newport. Her garage is converted into a baking kitchen that works well for her right now. Knudson also does her best to engage in the community she grew up in by hosting pop up shops throughout the county and delivering goods to doughnut lovers.
"I did the Newport First Annual Cider Festival October of 2019, as well as the Waldport Farmer's Market but more recently I did an event at The Black Squid in Lincoln City on St. Patrick's Day and Friday through Sunday that following weekend," Knudson said. "I always sell out completely at every event that I participate in, which is very encouraging. The local support has been wonderful and makes me feel good as a local myself who has lived in the area for 20 years."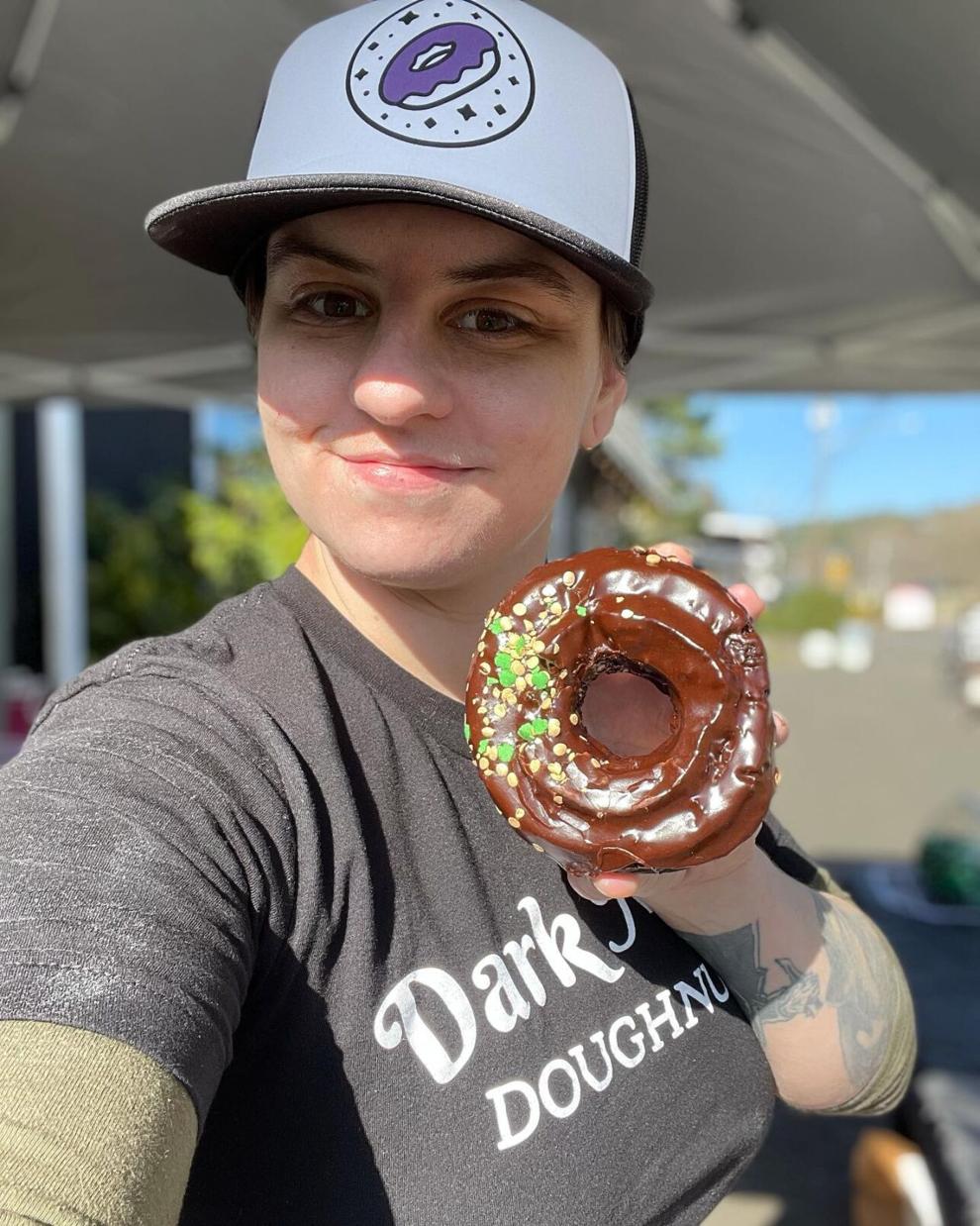 People can order her doughnuts by directly messaging her business Facebook page. Knudson regularly posts details about weekend deliveries at the beginning of the week and she usually fills up by Wednesdays of each week.
"I encourage people to order as early as possible," Knudson said. "I also allow pickup at my home where I currently work out of. I'm only doing deliveries in the Newport area right now until I can figure out getting a better and more reliable delivery vehicle." 
Although her business model is working for now and she has had success, Knudson is still hoping to have a storefront someday, somewhere in Lincoln County.
"I definitely have long term goals of opening a storefront and possibly franchising at some point," Knudson said. "My business has a very whimsical and magical theme and I really want to showcase that with a storefront. My goal is for it to have the feeling of if you walked into a bakery at Harry Potter World or Disneyland. Just really ethereal and magical.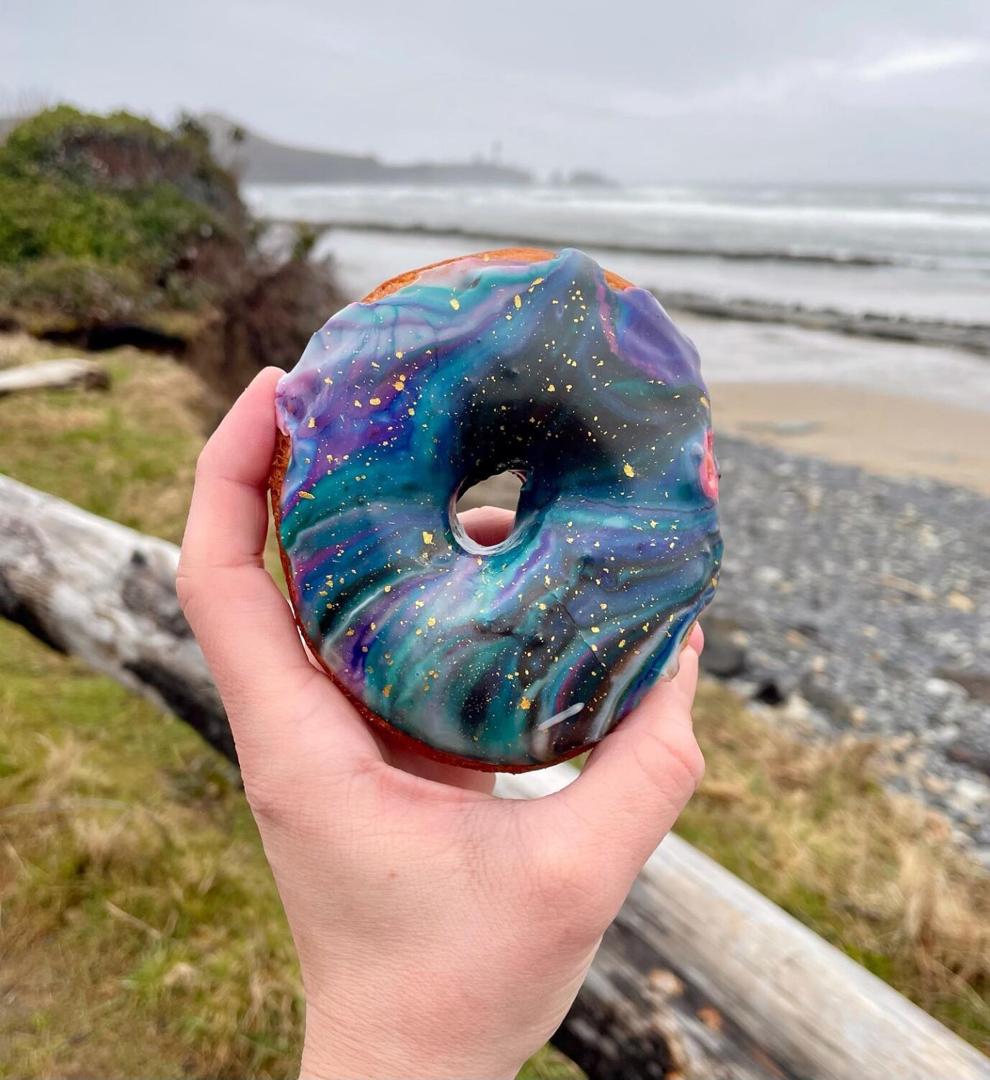 "I want to create an immersive and fun experience for people and their families while buying delicious pastries."