Has someone you love died? What were your last words together? Do you wish you would have said something different, said more, or said less?
These are some of the questions Activate Arts hopes to bring closure to with its latest project: Last Words.
Crystal Akins, Activate Arts Founder and Executive Director, helped place the Last Words Mailbox Alters around Lincoln City this past week. The art installations are located at Josephine Young Memorial Park, Siletz Bay Park and Nesika Park in Lincoln City and are meant to be interactive art that comes to life through communicating with the dead. Akins detailed the ways you can interact with these altars.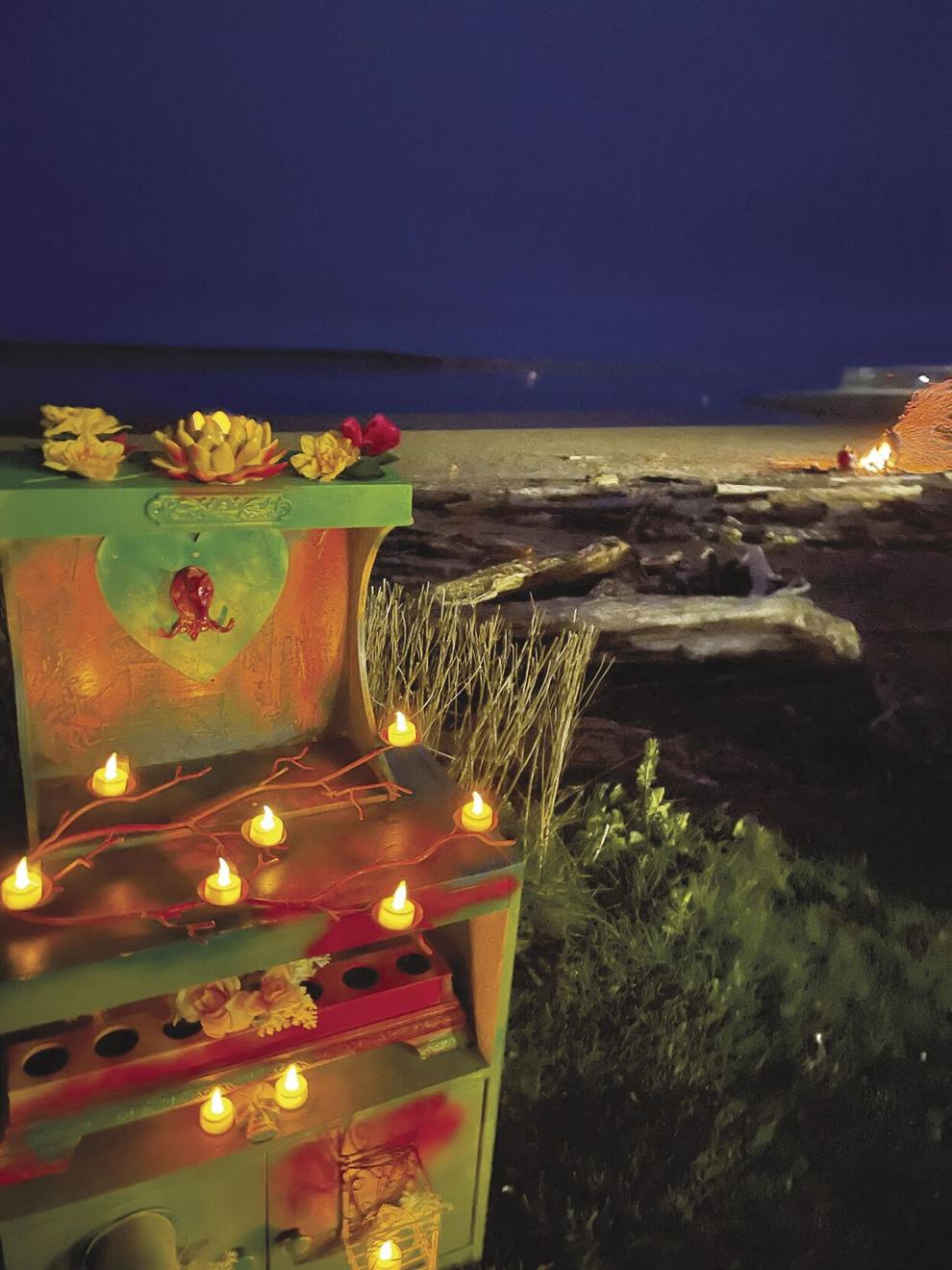 "You can write a letter of Last Words to a person you love that has died, you can leave an offering like a flower, a picture, a feather, sage, sweetgrass, a rock, or even write on the Last Words Mailbox Altars (please make your offerings PG as the ancestors are watching and protecting each altar), and for safety and privacy reasons please don't add your personal information to your Last Words Letters. Start your letters out with Dear Mom, Dear Dad, Dear Son, Dear Daughter, Dear Friend, Dear Pet Companion for example," Akins says.
After the letter has been placed in the box, Akins, a Death Doula or person who assists in the dying process, will collect your letters and write legacy songs in your loved one's honor and sing them at the Last Words Cemetery Concert Series.
"The legacy songs created will be used to raise funds for Oregon's first Death Doula care space for houseless terminal Veterans," Akins said. "Your pain can be transformed into a loving song that helps another human die a good death."
The Last Words Concert Series is creating community around death support. The songs will be debuted at the cemeteries and live recordings from the concerts will be made into a live album titled, Last Words.
In the early 19th century communities used to gather for picnics in their local cemeteries and there are many cultural practices where communities honor their ancestors by sharing food and memories together where loved ones are buried. Together they will embrace living and dying through community and song.
This is a free accessible show with a waiting list. Tickets are free with a suggested $15 donation for Embrace Space. After you sign up for your free ticket, you will be put on the waiting list and a week before the show you will be informed with your entry information. Last Words, concert tickets are limited due to social gathering protocols. The event is scheduled for Aug. 28 from 6 p.m. to 8 p.m. at Lone Fir Cemetery in Portland.
"You are loved and I hope to meet you at one of the Last Words Concerts," Akins said. "I would love if you sent me a pic of you visiting a Last Words Mailbox Altar. Look for the rainbows!"