In Lincoln City, one resident is about to be the owner of a one-of-a-kind piece that professional chainsaw carver Robert Tidwell said he's never seen before.
About a month ago, Lincoln City resident Howard Ochsner called his friend Robert with an idea for a project in his front yard. Instead of chopping down and hauling out an old tree, Ochsner thought it might make the perfect canvas for Tidwell.
Tidwell has been carving for over 20 years. What started as a hobby has turned into a career and he now runs a wood carving shop in Rainier called Knot Just A Bear.
"I went fishing with a buddy one day and he said he was carving a bear," Tidwell said of how he got started on wood carving. "I laughed at him until I saw it and thought it was really cool. He made me a fish with my name on it but it didn't look good, so I decided to try it myself and people liked it."
Tidwell began carving things for family and friends and was making more and more every week, so he started to take it more seriously and entered into competitions. He used to compete in several competitions and specialized in the quick carving events.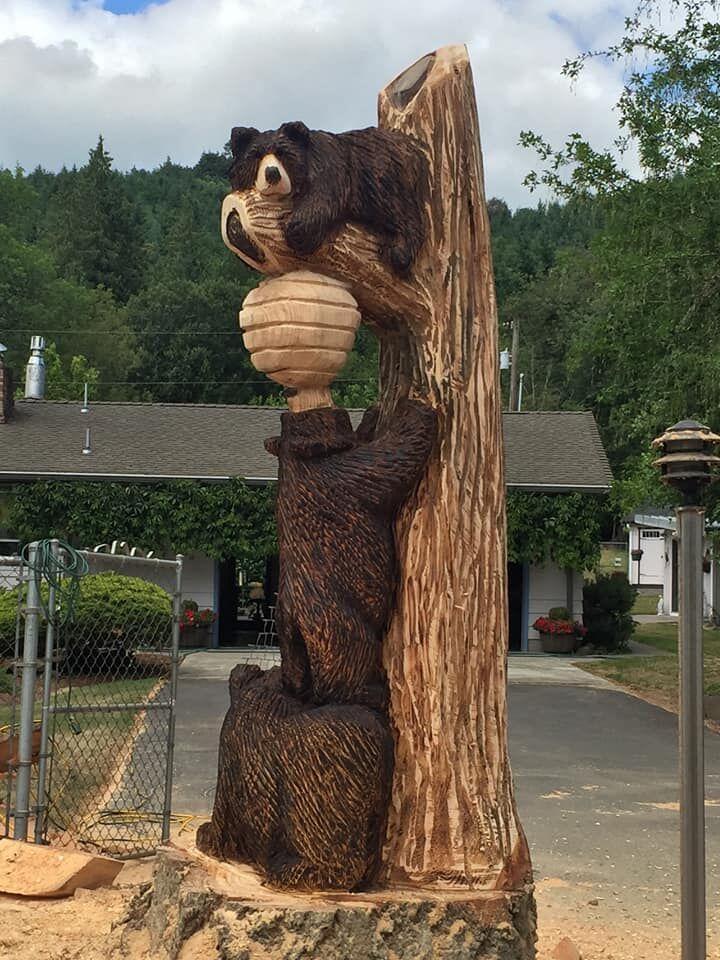 "I can carve a bear in five minutes," Tidwell said. "I started doing competitions to learn from other people and just ran with it and started working for myself. I've just had the knack and didn't know it. I try to polish the talent and make the best of what I can, because that's the fun of it."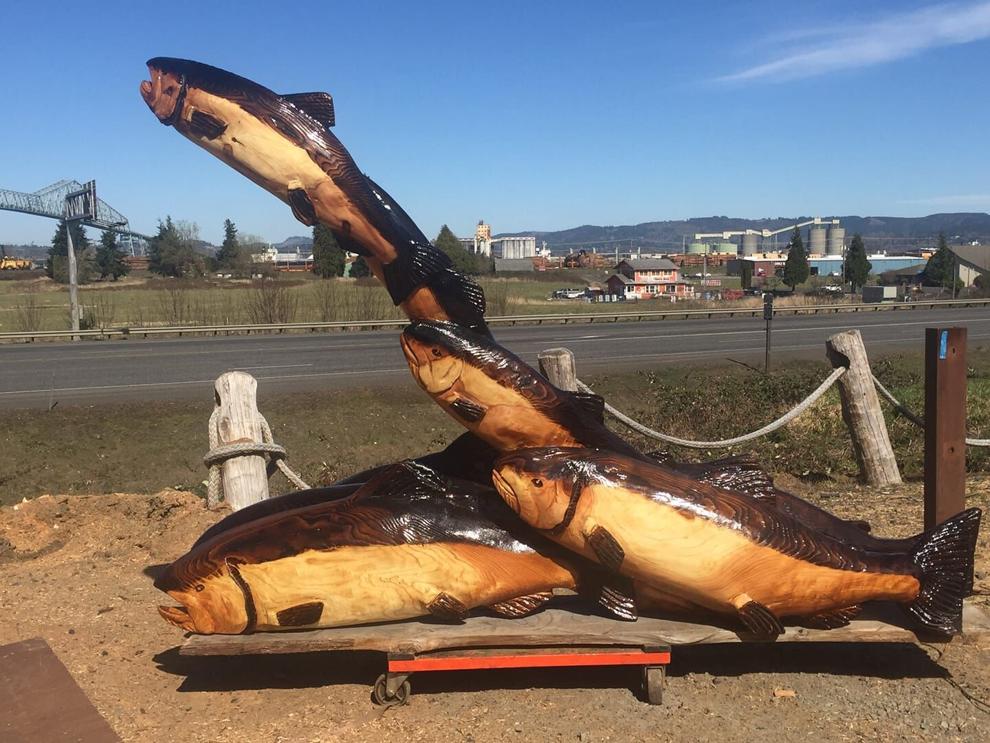 Ochsner presented Tidwell with the idea to covert a double tree (splitting at the top) into a totem pole the incorporates elements of his family. Tidwell loved the concept and ran with it.
"It's a really unique piece," Tidwell said. "I've never seen anything like it done. It's basically two totems, one for the mountains and one for the ocean."
Tidwell is tentatively calling it 'Sea and Shore,' and has about eight days of work into it so far. Ochsner said the individual animals on the totem pole represent members of his family, that include a snake, bear, eagle, whale and more.
"I wanted just a regular totem pole but he's given me way more than I could have imagined," Ochsner said. "I'm really going to enjoy it."
Tidwell estimates the piece would cost roughly $30,000 normally. However, you can't put a price on friendship, and this is a project the two are working on together.
"Once it's done and we get all the oils and sealants on it, that's when it'll look gorgeous because all the colors will come together," Tidwell said. "This is the first double (tree) I've done. It's definitely an original."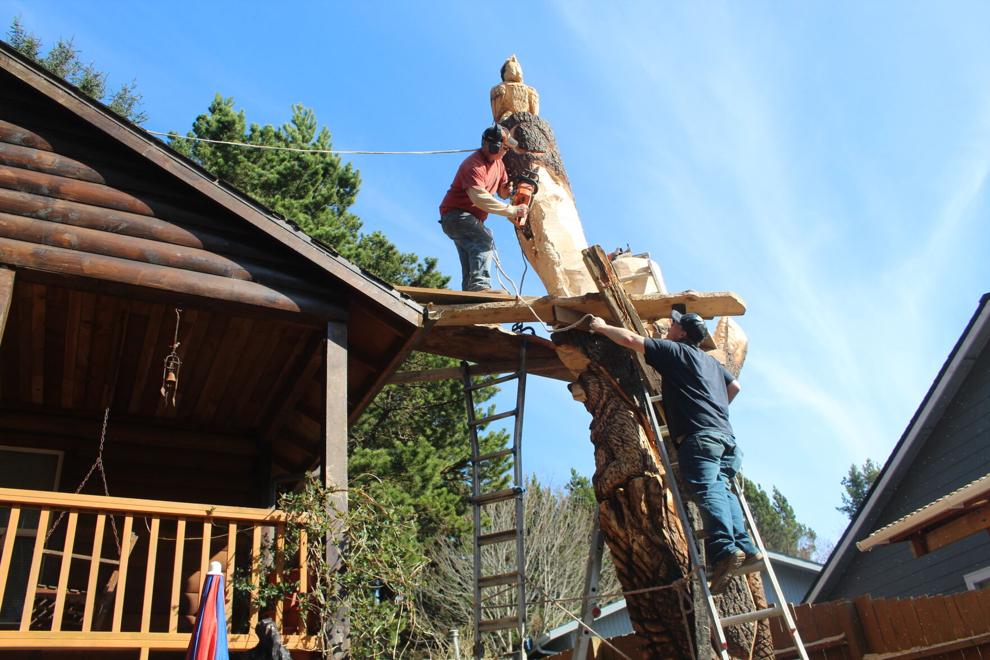 With his over 20 years of experience, Tidwell has carved totems, bears, sasquatchs, eagles, dragons and much more. All of which typically take a single session or two of carving.
"I can carve just about anything, except for the Mona Lisa," Tidwell said. "If I need to get something done I can get it done quickly, especially if it's fishing season."
Tidwell said he does a lot of custom orders and has done carving projects all over the United States. Each year, he says he travels to Hawaii for a few months to do some carving work and fishing of course. It has become a perk of his trade.
"Carving has really given me the freedom to go anywhere in the world," he said.