It all started with a simple Christmas wreath.
During an interview on KBCH radio, a North Lincoln Fire and Rescue firefighter made the suggestion to send Christmas wreathes to all the FDNY Stations after the tragic losses on Sept. 11, 2001. Soon Lincoln County residents took action, purchasing the traditional Rotary Club Christmas wreaths, and 100's of wreaths were shipped from Lincoln City on the West Coast to New York City Firehouses on the East Coast.
One of the wreaths, sent by Peggy Preisz of Mo's Restaurant, found its way to Engine Co. 55 in Manhattan's 'Little Italy' walking distance from Ground Zero. This firehouse suffered a great loss on Sept. 11, 2001, losing five of their members and so much more.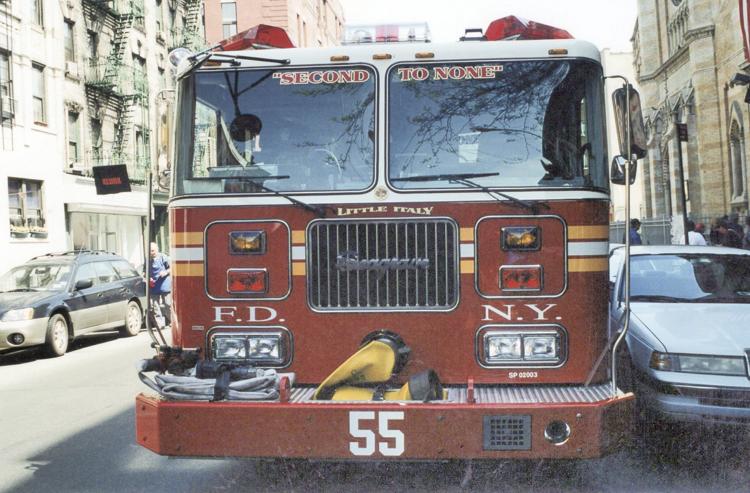 FDNY firefighter Kevin Erdman phoned Peggy to simply thank her and the community for their kindness.
"It lifted our spirits at a very special time of year," Erdman said.
This was the beginning of a wonderful friendship.
Some of the residents in Lincoln County then boarded a plan and for a week, visited another coast 3,000 miles away to pay tribute to some of the heroes of 9/11. This West Coast crew transported a seafood feast to the East Coast, feeding dozens of Engine and Truck Companies from the small kitchen of Engine Co. 55's firehouse to unite strangers over a meal, and begin a life-long connection between Oregon and New York.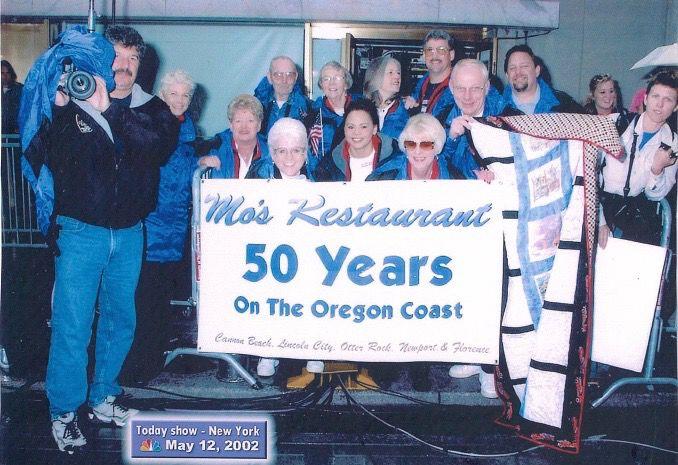 One local Lincoln County artist, Carolyn Cowgill, wanted to send a "little" gift back to the firefighters at Engine 55. Her talent, carving Northwest Port Orford cedar, and passion created the calling card that would later symbolize the feelings for an entire community and adorn the wall at Engine Co. 55.
On Sept. 11 this year, the community will host a special event to remember that fateful event that occurred 18 years ago and to remember the bond that was formed from Coast-to-Coast. The event in partnership with The News Guard is scheduled for 6 p.m. at the Lincoln City Cultural Center and will include food from Mo's Restaurant, displays of memorabilia, photos and a special video presentation about the Coast-to-Coast connection.
The program will feature Mayor Dick Anderson, State Rep. David Gomberg, NLFRD's Jim Kusz, Peggy Preisz from Mo's and Roger Robertson from AllWays Travel, and others. There will also be a time for members of the audience to share their experiences and memories of 9/11. The public is welcome to this open, free event, a way to remember the events of Sept. 11, 2001.