The popular Regatta Park in Lincoln City is home to families enjoying a day by the lake, children playing and now it's filled with the sweet sounds of music from the recently installed musical instrument playground.
Last year, the Rotary Club of Lincoln City approached the Lincoln City Parks and Recreation Department, with an intriguing idea that originated with Rotary member Barbe Gibson-Jenkins. Gibson-Jenkins had just returned from a road trip, during which she saw a 'musical instrument' play area in a public park.
She thought 'Music in the Parks' would be a great fit for Lincoln City. The Rotary Club agreed with her, with the goal to make these musical instruments free and accessible to the community.
"Members of the Rotary Club of Lincoln City recognize the great benefit of music in all lives," Gibson-Jenkins said. "With the 'Music in the Parks' project, our goal is to make musical instruments free and always accessible to both local residents and visitors. We hope they are played, respected and enjoyed for many, many years."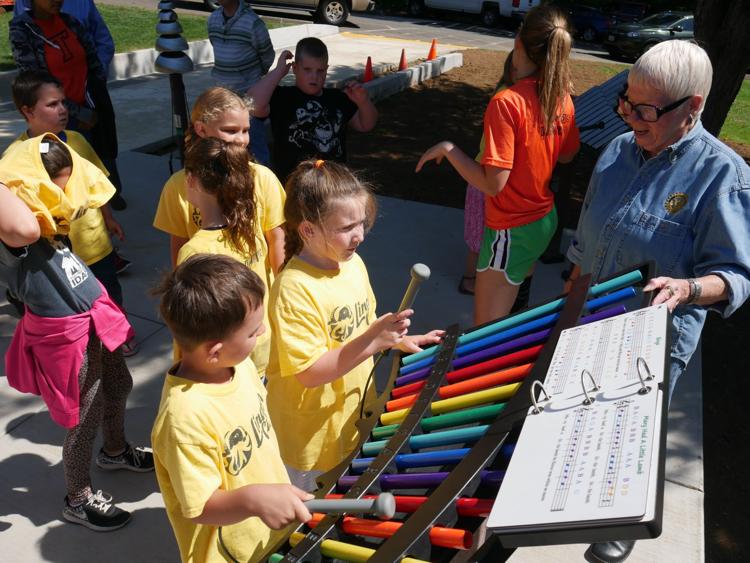 Rotary members then pledged to raise funds for a musical instrument playground for Regatta Park.
The Parks and Recreation Department enthusiastically accepted their project proposal and the Rotary Club spent a year fundraising over $16,000 to purchase five musical instruments for Regatta Park.
With installation completed by Parks Maintenance last week, the new outdoor musical instruments are ready for use, and are already a hit in the community.
"We sincerely thank the Rotary Club of Lincoln City for their innovation and support of our public parks and community," Jeanne Sprague, Lincoln City Parks and Recreation Director said. "What an incredible playground to have in a park and what an amazing community partnership!"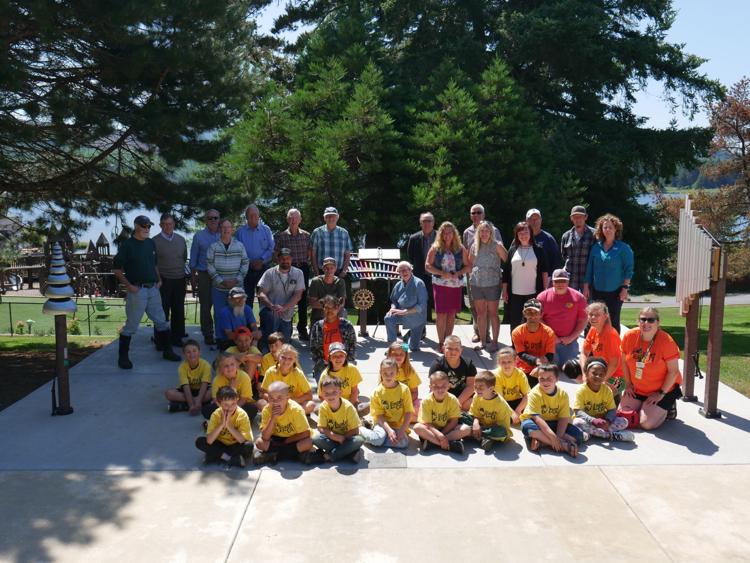 To celebrate this community partnership and new park addition, the Rotary Club of Lincoln City and the LC Parks and Recreation Department will be hosting a 'Music in the Parks' dedication ceremony on Saturday, August 24 at noon in Regatta Park. This ceremony will be part of the Oregon Children's Music Festival (OCMF), which is an all-day event at Regatta Park.
"Swimming off the dock at Regatta Park, I hear the normal sounds of boats, children laughing and the satisfying splash of paddles into water," Dave Price, Rotary Past-President said. "Best of all, though, was a new sound - the sound of music, coming down the hill and onto the water, from the Music in the Parks installation. I'm proud of Rotary for adding this new creative outlet for our community - and in such a spectacular setting."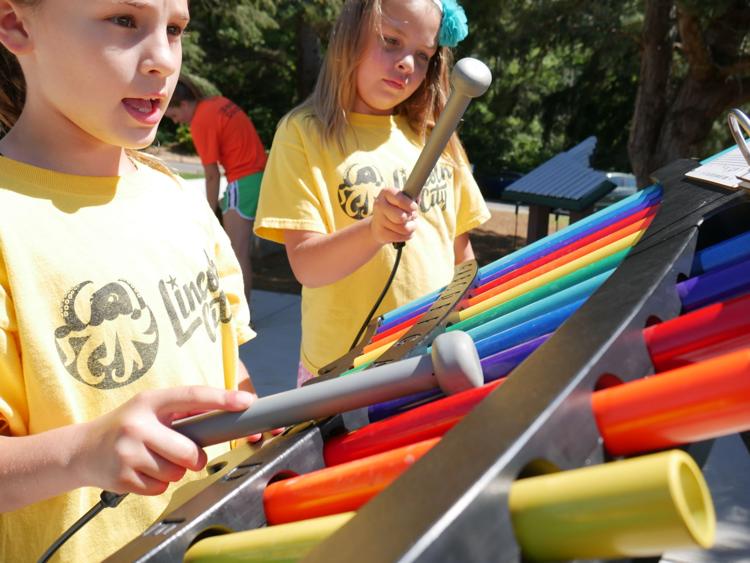 The OCMF is kicking off this event by introducing their program 'Piano.Push.Play,' which is a project that temporarily installs grand pianos in five of Lincoln City's public parks: Regatta Park, 51st St/Taft, Nelscott Deck, Community Center and the Public Plaza by Bob's Books.
The Rotary Club of Lincoln City will be dedicating the new musical instruments to the Lincoln City community, with support from the Lincoln City Parks and Recreation Board, LC Chamber of Commerce and Lincoln City City Council. This event is open to the public and all are invited.
"The language of music is universal, and our city's Regatta Park is such a lovely setting for Rotary-sponsored Music in the Park," Estle Harlan, Rotary Executive Secretary said. "A universally appreciated medium in a local setting is very consistent with the objectives of Rotary. Not only do Rotarians think globally, they act locally!"
For more information about Lincoln City Parks and Recreation, visit lincolncityoregon.org/parksandrec.
To learn more about Rotary Club of Lincoln City, visit lincolncityrotary.org.