Local Community Emergency Response Team (CERT) members and Fire Districts of Lincoln County have scheduled a second drive thru pick up of free face coverings for Tuesday, June 30, from 3 p.m. to 7 p.m.
Provided face coverings are disposable and similar to medical masks, which are durable but not recommended for washing. An earlier drive thru pick-up event was held on June 13, where over 17,000 face coverings were distributed to the public.
Instructions to Receive Face Coverings for Your Household:
- Go to one of the locations listed on Tuesday, June 30, follow posted directions at pick up locations.
- When you reach the front of the line, put your car in park, stay in your car.
- Hold up fingers to show number of face coverings you need.
- Roll down your window to receive your bag of face coverings.
- Drive away – the CERT and Fire Team Members will not be able to answer questions.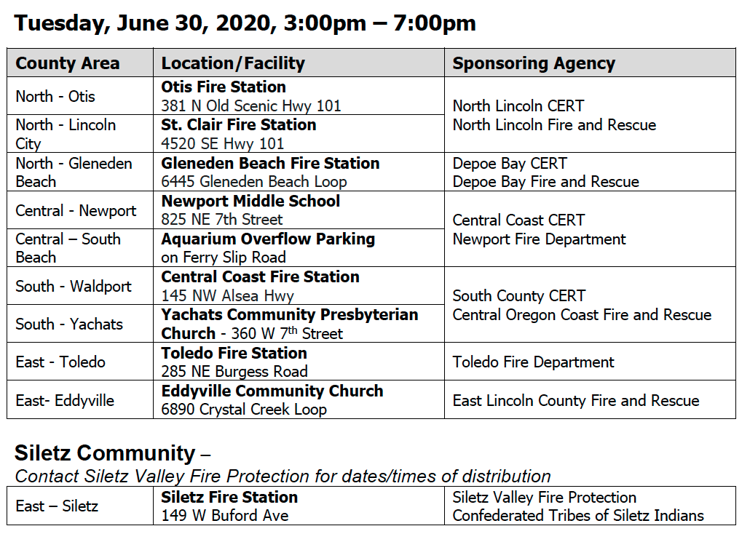 An informational handout on face covering use will be provided in your bag.