Theatre West of Lincoln City is set present a performance of Ira Levin's thriller 'Deathtrap.'
Jackie Tasker is the director of this performance and comes to Theatre West with a wealth of experience in community theatre.
The play will run from Oct. 24 through Nov. 17. It will be presented at the Lincoln City Cultural Center (LCCC) on Thursday, Friday and Saturday evenings at 7:30 p.m. There will be one matinee for this production at 2 p.m. on Sunday, Nov. 17. LCCC is located at 540 NE Hwy 101.
Advance reservations for all performances are highly recommended.
Reservations for performances may be made by going to lc-cc.org/theatre-west, or by calling 541-994-9994. Group sales/purchases must be made by phone. Tickets for the show are $15 for adults, $13 for seniors (60 and over) and for students (over 12).
THE STORY
Comfortably ensconced in his charming Connecticut home, Sidney Bruhl, a successful writer of Broadway thrillers, is struggling to overcome a dry spell which has resulted in a string of failures and a shortage of funds.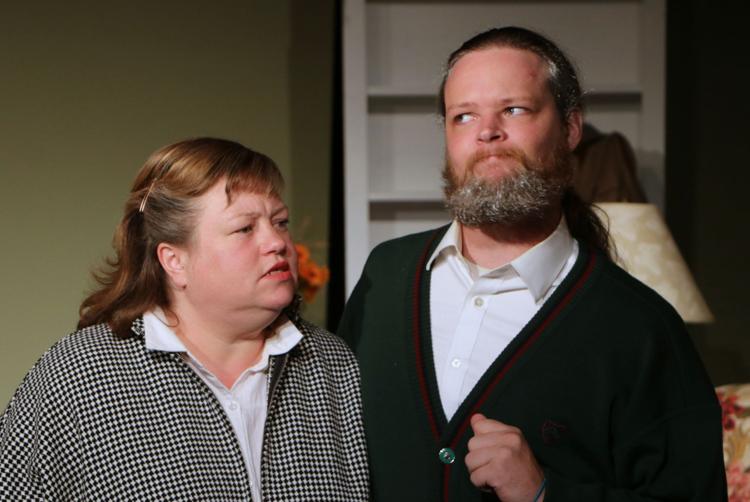 A possible break in his fortunes occurs when he receives a script from a student in the seminar he has been conducting at a nearby college—a thriller that Sidney recognizes immediately as a potential Broadway smash. Sidney's plan, devised with his wife's help, is to offer collaboration to the student for co-credit.
Or is it?
Deathtrap provides twists and turns of devilish cleverness, and offers hilariously sudden shocks in such abundance that audiences will be spellbound until the very last moment.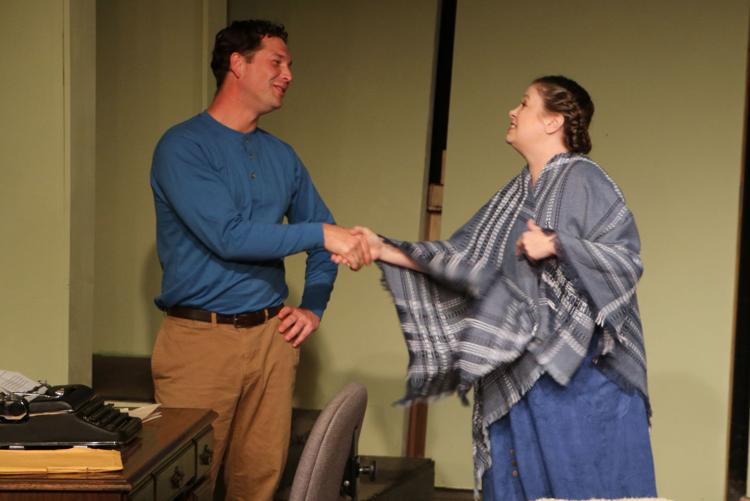 The Reviews
"It is a classic thriller, a genre with a style, a manner and an audience of its own." —NY Post.
"The intricately fashioned plot contortions brought gasps, the comedy lines drew delighted chortles…" —Hollywood Reporter.
"Two-thirds a thriller and one-third a devilishly clever comedy… Suspend your disbelief and be delighted. Scream a little. It's good for you." —Cue Magazine.
"If you care to assassinate yourself with laughter, try DEATHTRAP." —TIME Magazine.
The Cast
Paul McCully as Sidney Bruhl, Robin Kirsch as Myra Bruhl, Mitchell Myhr as Clifford Anderson, Patricia Canton as Helga Ten Dorp and Kevin Fanter as Porter Milgrim.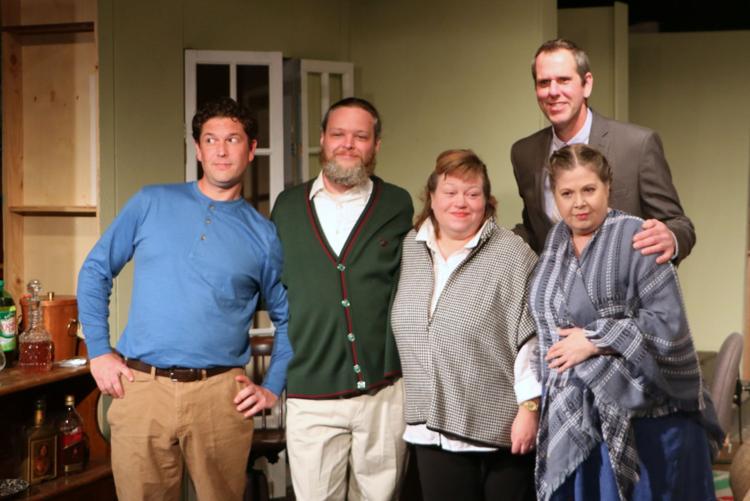 The Crew
Jackie Tasker, Director; Sharon Whitmer, Assistant Director; Danielle Ryan, Lights and Sound; Stage Manager, Debby Rhein.
Theatre West is a non-profit, all volunteer community theatre dating back to 1975. Membership is open to all with dues at $15 per year for individuals, $25 for couples and $35 for families. Everyone in the community is invited to join and support our Lincoln City community theatre.
More information about the theatre may be found at theatrewest.com