A lot of people do what they can to help others during the holidays. But for Lincoln City resident Sydney Kasner, she wanted to do more than just give out a couple of presents or donate a few cans of food.
That passion of wanting to do more sparked the Adopt-a-Family program, which she created in partnership with Family Promise of Lincoln County. In the program's first year, 43 children and 19 families were sponsored including single mothers escaping abuse, homeless families, children with severe disabilities and others.
"I primarily established the program because I noticed a gap in the families currently being served within our county," Kasner said. "For example, some programs do not allow for families to step forward anonymously. Others are restricted to serving certain areas or populations.
"This program was created to bridge that gap and maximize our ability to bring Christmas cheer to families in need."
After deciding to go ahead with the program, Kasner and Family Promise were then tasked with locating the families in need. They created an application process and selected families that were referred by local community organizations, such as churches, school districts, resource centers and so on.
"The only families turned away were those who did not apply by the program deadline," Kasner said. "The majority of our applicants were located within Lincoln City, although this could be somewhat skewed since I live in Lincoln City and was able to more easily reach people within my own community."
Once the applicants were selected, Kasner began finding sponsors, which  included both local community members and businesses alike. Kasner said there were even a handful of non Lincoln County sponsors who stepped up to the plate.
Sponsoring involved donating funds toward a specific family or purchasing specific gifts based on the family's wish list.
"Gifts were wrapped by volunteers so that I could review them to make sure they are safe and appropriate," Kasner said. "If someone chose to donate money, all of their donation went toward gifts for the family they select."
Once all the gifts were collected, then came the easy part: distribution.
Kasner and volunteers delivered all the gifts before Christmas day, ensuring each family would have a very special holiday season.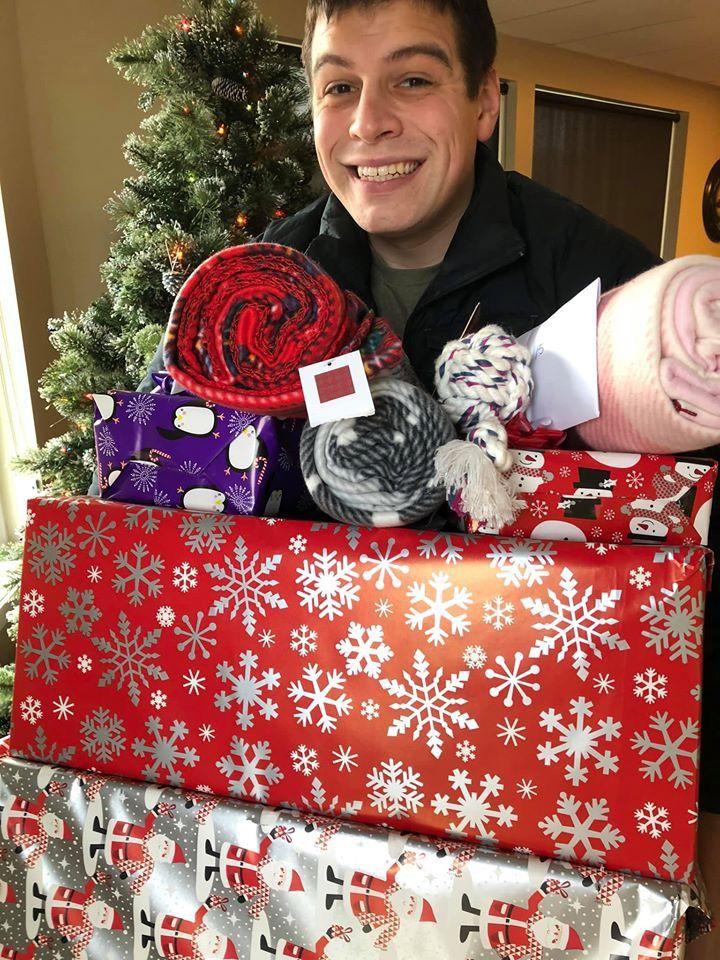 Kasner said the success she had in the program's first year would not have been possible without the help of Family Promise, who, as of Sept. 5, 2019, has helped 98 families graduate into safe housing over the last five years.
"Family Promise of Lincoln County is an amazing resource within our  community and I'm so grateful to have them here," Kasner said. "I am incredibly proud of their successes and plan to be a lifelong supporter! I would encourage anyone looking for a way to give back to the community consider reaching out to them."
Although she categorizes the first year as a huge success, Kasner said she's not sure what the future holds for the Adopt-a-Family program. She said she struggled to find volunteers, which resulted in many long hours of ensuring the program's success.
"The program may exist next year if someone is interested in taking the reigns," Kasner said. "I plan to volunteer with an existing program next year, and of course will sponsor a family in need."