B'nai B'rith Camp, located in Lincoln City, has teamed up with NW Coastal Housing this summer to provide free Grab and Go Meals to kids in Lincoln County.
Since 2013, B'nai B'rith Camp has provided free meals to nearby Lincoln City children who meet guidelines for free lunch. With COVID-19 impacting school food programs and increasing food insecurity in the state of Oregon, this year the camp expanded to start early and will end past the 'summer break.'
"Since mid-June, we have been providing breakfast and lunch for seven days a week to nearly 400 kids a day,"said BB Camp Executive Director Michelle Koplan. "We've now served well over 20,000 meals!"
The meals are provided to kids who meet the USDA/ Oregon Department of Education Child Nutrition Program requirements for the Summer Food Service Program.
"When schools were closed a few months ago, I reached out to our housing partner, NW Coastal Housing, to make sure that the kids in the two apartment complexes we have been providing food to during previous summers were going to be receiving food," said BB Camp Operations Director Allison Kaufman.
In addition to the meals served to campers in the Lincoln City BB Day Camp, sack meals for three or four days are available for pickup two days a week at BB Camp and at two apartment complexes operated by NW Coastal Housing. The meals are prepared by BB Camp Food Service Chef Becci Bazen and two kitchen staff members. A volunteer from NW Coastal Housing picks up the meals from the BB Camp kitchen and takes them to the locations on the designated day for that site.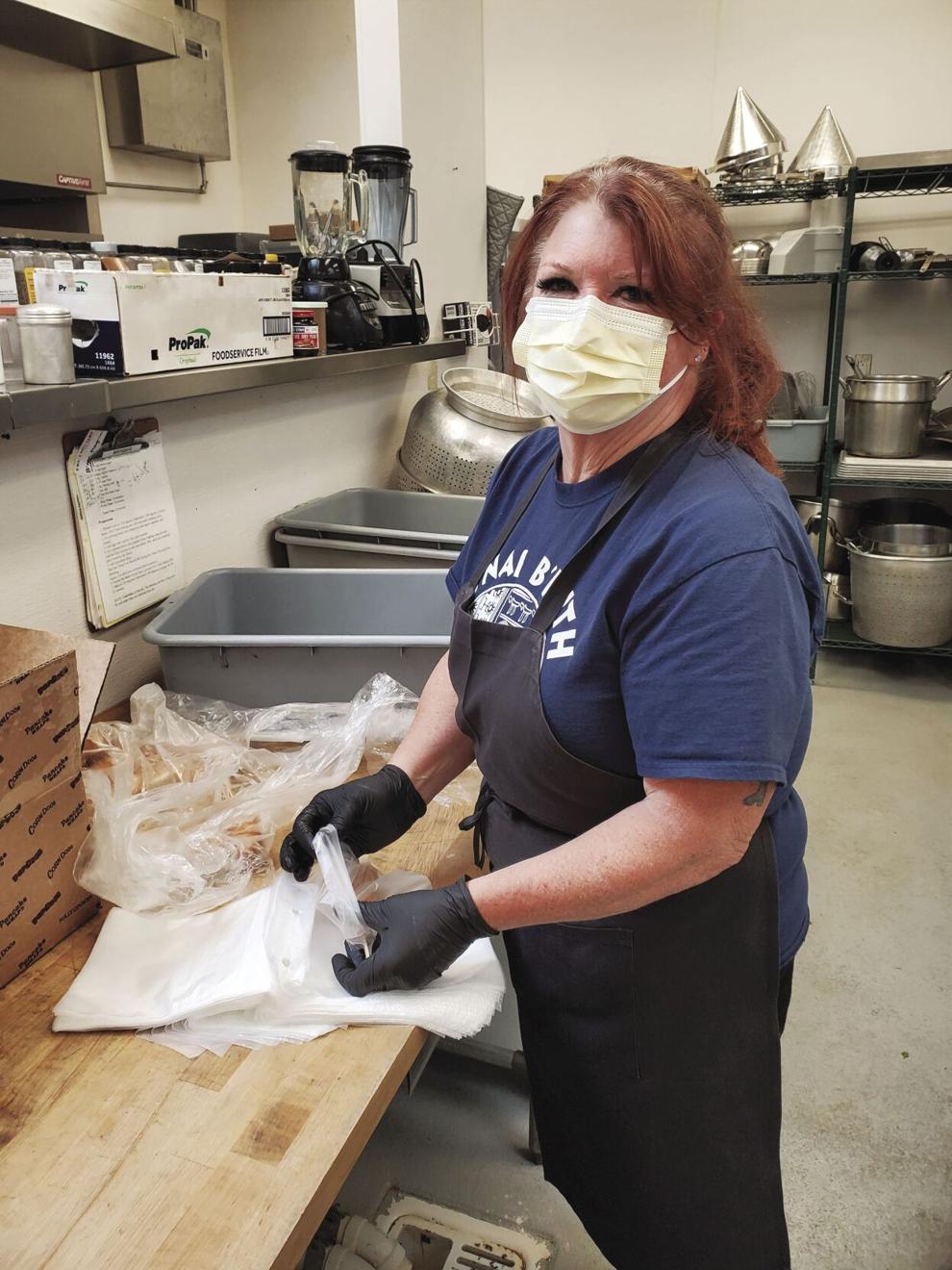 "We are so happy to offer our services to feed food insecure and hungry children in our local area," said Koplan.
In 2006, Koplan created BB Day Camp, at the camp's facilities on Devil's Lake, to serve area families who needed summer childcare and families vacationing in the area who want to give their children a taste of BB Camp.
The free Grab & Go Meals (breakfasts and lunches) are handed out at three different locations in the Lincoln City area from June 15 to August 31:
2897 NE 47th Street, Lincoln City
Monday (pickup 3 days' food) and Thursday (pickup 4 days' food)
3340 SE Harbor Dr, Lincoln City
Tuesday (pickup 3 days' food) and Friday (pickup 4 days' food)
Monday (pickup 3 days' food) and Thursday (pickup 4 days' food)
Meals will include breakfast and lunch.Children don't need to be present – adults may pick up meals for children 1-18 years old. Only one bag of meals per child per day from any Summer Food Program. Observe Physical Distancing Guidelines of site. Meals are served on First Come, First Served basis. If picking up for another household, BB Camp asks you to provide a note from that household authorizing you to pick up the food for the kids in the other household.
When Oregon Gov. Kate Brown decided to prohibit overnight summer camps this year, B'nai B'rith Camp pivoted all its resources toward its two existing day camps plus an added day camp for middle schoolers in the Portland-metro area and an additional 2-week day camp in the Seattle-area.
BB Day Camp Lincoln City, for ages 5-14, has extended to run through August 28. Camp days are provided from 9 a.m. to 4 p.m., with no extended care options available due to state restrictions on maintaining stable, separate groups of 10. Day Campers are based in the camp's Mercaz Campus Center, which has multiple separate spaces to keep campers in stable groups of 10.
With no overnight campers at the campground, day campers have "free rein of a lot of space," says Koplan.
"The health and safety of our campers is always our highest priority," Koplan said.
But to prepare for a safe experience in the era of COVID-19, BB Camp staff has implemented guidelines from the Oregon Health Authority and the Centers for Disease Control, as well as ideas from the field guide from the American Camp Association.
"We have modified our day camps to mitigate COVID-19," Koplan said.
The USDA/Oregon Dept of Education Child Nutrition Program, Summer Food Service Program (SFSP), is available in hundreds of communities throughout Oregon, offering free meals and snacks to ALL kids ages 1-18. Community summer meal programs are open to all families without paperwork, income verification, and regardless of immigration status. To receive a meal, kids can just drop in during a site's designated meals times. Many programs also offer fun activities so kids can stay active and keep learning.
B'nai B'rith Camp, located on a lakeside campus on the scenic Oregon coast, is a premier Jewish camp and conference center in the Pacific Northwest. Since 1921, B.B. Camp has been dedicated to providing the finest Jewish summer overnight camp experience for today's campers while preparing them to be tomorrow's community leaders. Since 2006, BB Camp has been serving the local community with a day camp program. In addition to the summer camp programs, they provide a wide range of year-round youth, family, and community engagement programs, as well as rent out their facility for conferences, retreats, and special events which build friendships for life. B'nai B'rith Camp is open to everyone. B'nai B'rith Camp is licensed by the State of Oregon, accredited by the American Camp Association (ACA), a member of the JCC Association, and an affiliate of JCamp 180, a program of the Harold Grinspoon Foundation, the Foundation for Jewish Camp, and The Jewish Federation of Greater Portland. www.bbcamp.org.