For the past 28 years, the Coastal Carvers of Lincoln City show off their hard work at the annual Artistry of Wood event.
The Coastal Carvers are a friendly group of woodcarvers, beginners to professionals, from Lincoln City and surrounding areas. What started as a small get together of people with an interest in woodcarving has turned into a full-fledged show at the Chinook Winds Casino Resort.
"It is hard to believe we have had 28 years of shows," event organizer John Larsell said. "From a few people getting together to wood carve and share knowledge to a small show at the Sitka Center and then moving to Chinook Winds Casino Resort, our show continues to grow and expand."
The Artistry in Wood Show 2020 will be on January 18-19 at Chinook Winds Convention Center - 1777 N.W. 44th Street - Lincoln City, Oregon.
Saturday's show will be 10 a.m. to 5 p.m. and Sunday's show is 10 a.m. to 4 p.m. Both include free admission and free seminars for kids and adults each day.
"Our show has evolved to become one of the largest wood carving shows in the Northwest," Larsell said. "At the show, you will see wood in many forms of art. From caricature, to realistic, wood burning to wood turning, variety does not come close to all you will see."
The 'Peoples Choice Carvings Categories' for 2020 include Gallery, Beginner (carving less than 2 years), Youth (14 years of age and under), where first to third place ribbons will be awarded to all categories. There will also be a special 'Mayor's Award' and 'Chinook Winds Casino Award' this year.
Each artist will be following a theme. This year's theme is 'Oregon Animals.'
"Our show is an artist's show, meaning there are few vendors and a lot of artists," Larsell said. "Some people sell, some exhibit and some teach. There is always something to see that is new every year."
Since it is an artist's show, each year the Coastal Carvers showcase one of their members as the Featured Artist. This year's artist is Everett Koontz, a United States Army veteran who has three college degrees including his Bachelors in Cartography and Masters in Educational Media and Educational Specialist.
Koontz taught at East Central College in Missouri and did graduate evening classes at Southeast Missouri State. He then moved to Oregon and taught at Chemeketa Community College for 18 years. Along the way he found a passion for woodcarving.
"I started woodcarving in about 1980 and have carved almost everything I have been interested in doing," Koontz said. "I carve ducks, Santa figures, carousel animals – both full size and smaller, tree ornaments, caricature figures and many other items."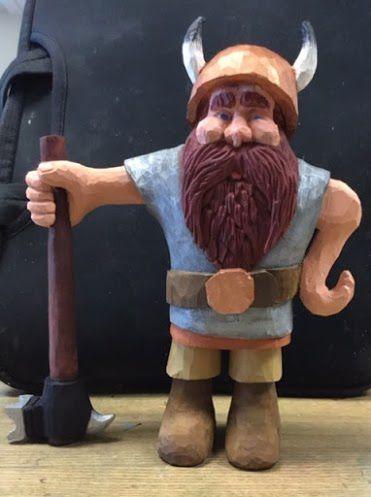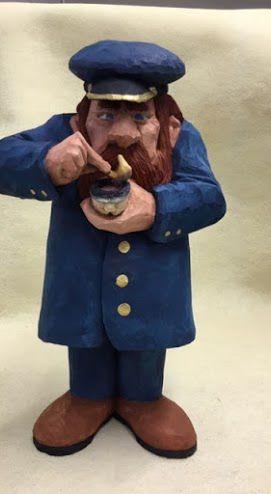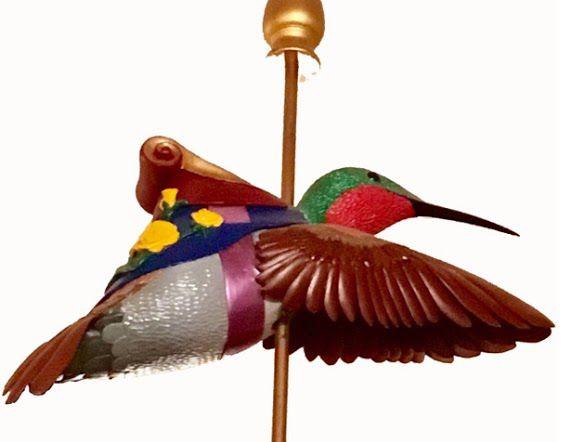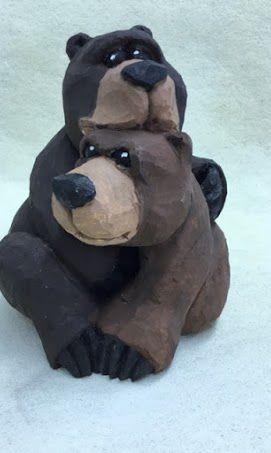 Koontz now teaches woodcarving to all levels of carvers, as he is currently a member of Salem, Oregon's Capitol Woodcarvers club as well as the Lincoln City Coastal Carvers.
"Carving is my hobby, and I enjoy very much creating carvings for others to enjoy," Koontz said.
Each year at the Coastal Carvers Show, the club will sponsor a local charity through the raffle, auction and donations. In year's past they have donated to the Food Bank, School Backpack program, Angel's Anonymous, My Sister's Place and the Samaritan's House. This year's charity is the John Reed Veterans Foundation.
"It really is one wonderful show," Larsell said. "Our local artists are world class."