Baking runs in the family for Depoe Baykery owner Ray Degele. And with over two decades of baking experience, Degele has turned his little shop on Hwy 101 into one of the best bakeries in Oregon.
Taste of Home magazine recently compiled a list of the top bakery in each of the United States. For Oregon, Degele's Depoe Baykery was the top choice.
In 1966-69, Degele got his first job selling Spudnud Donuts door-to-door in Billings, Montana. After watching his family run their own bakery for several years, Degele moved to the Oregon Coast in 1982 to work as a cook at Salishan Lodge and later became lead baker for four years.
In 2010, Degele began taking his baked goods to the local farmers markets in Lincoln City and Waldport. After a year, he decided it was time to take a chance and open up a shop of his own.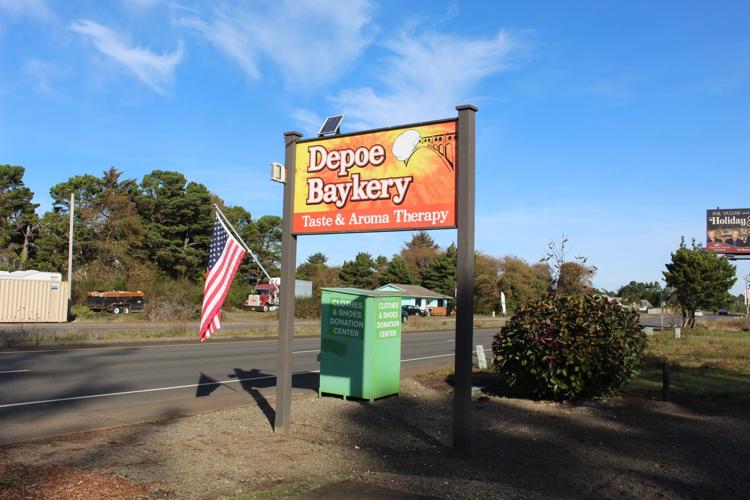 With a huge variety of treats from cookies, breads, quiches and of course doughnuts, Degele said what makes his baked goods stand out is their authenticity.
"I'd say about 90 percent of all our baked goods are made completely from scratch," Degele said. "Some of the fillings and other ingredients I have to buy but it's all homemade, which I think makes a big difference."
With several signature treats like their 'world famous' coconut macaroon cookies, which was an original recipe Degele's father created, the popular gluten-free cookies, which are basically like a walnut brownie in a cookie, the newer salted caramel vodka éclairs, as well as their unique take on the Hostess Ding Dong called the 'Depoe Dongs.'
For Degele, his favorite part of baking is trying out new unique combinations and accenting certain flavors.
"I like to experiment and have fun with baking, like you'll see with our strawberry jalapeno fritter," Degele said. "We made a regular strawberry fritter and it just wasn't selling, so we added the jalapeno and it became a hit. I never try to overwhelm you with a certain flavor. I like to add in little ingredients so that you can taste all the flavors you're eating."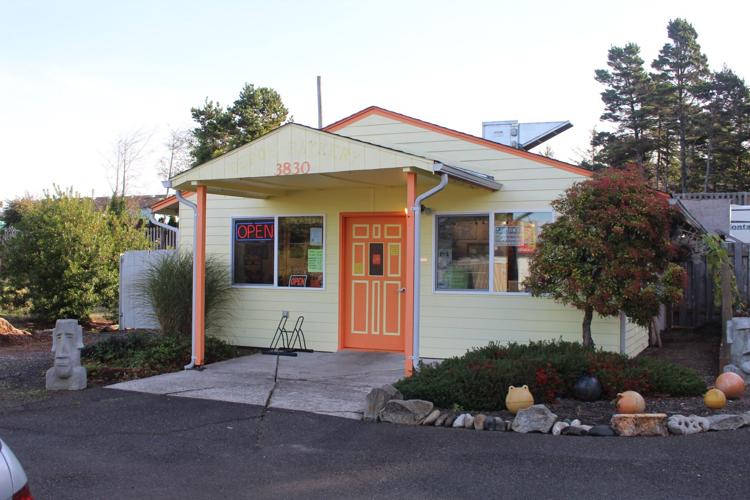 Located at 3830 N Hwy 101, in Depoe Bay, the shop sits in between Depoe Bay and Gleneden Beach. Although Degele mentioned that it's not the ideal location for a business, he knew that his baked goods would set them apart.
"The first couple of years were really tough… but my wife and I both felt that if our product was good enough, it would work," Degele said. "Once word spread, we knew we'd be successful."
Degele said his wife Debi has been a huge supporter of him and does a lot of the behind the scenes work in the shop.
"She's been a huge asset to the bakery and oftentimes doesn't get the credit she deserves," Degele said. "She makes it all work."
Degele said this past year has been the shop's best year to date. They've been having a lot of fun creating new baked goods and have several regulars from police officers, firefighters and locals alike.
"I have people who will travel from Lincoln City and Newport just to stop by the shop," Degele said. "It's funny some of them say they're always looking for an excuse to make the trip so they can pick up some doughnuts."
The doughnuts are made fresh daily and take about a five hours to make from start to finish. Degele said they'll start rolling out the dough at 1 a.m. and work till they open at 7 a.m.
"I work a lot of hours, especially in the summer time… it's not uncommon to work a 12-14 hour day," Degele said. "But when I'm out talking to customers and I hear them raving about how great their doughnut is or whatever it might be, that boosts me up. It's like an adrenaline rush and makes all the hard work worth it."
Another aspect that sets Depoe Baykery above the rest is Degele's willingness to always accommodate a customer's request.
"I love making custom orders," he said. "I had a customer who wanted a Simpsons doughnut, a little girl who wanted a Baby Shark cake and a woman who didn't really like cake but loved maple bars, we made her a giant maple bar type of cake for her birthday. Seeing the joy on their face is the most rewarding part."
Degele hopes to eventually add a small breakfast and lunch menu that includes basic items such as breakfast sandwiches. In the next few years, he wants to retire from baking and groom his nephew, who is also a baker, into taking over the Depoe Baykery. However, Degele said he wouldn't be quitting baking all at once.
"I don't think I'll ever be able to stop completely," Degele said. "I like to keep busy, so I'm sure I'll still be around to help out when needed. This is something I enjoy doing."