They say the day you stop learning is the day you stop living. For local writer Suzy Nelson, she has taken that to heart and hasn't stopped educating herself.
And at 80 years young, Nelson now has another degree from the University of California, Los Angeles (UCLA).
As a Southern California native, Nelson grew up as an only child. Neither one of her parents attended college, but Nelson decided at a young age that she was going to strive for a higher education. However, as she grew older, higher education was sent to the backburner after she had her kids in the 1960s. But her passion for school never went away and she decided to continue to strive for her goals.
"When I was left with four preschoolers, my dad said, well obviously you can't go now; you got to stay home with the babies," Nelson said. "I said that's not true. I decided I will go to school and I will work and I'll do it all. Be a Wonder Woman so to speak."
With that mindset, Nelson continued working and learning, eventually earning a BA and MBA in English, before she earned her newest degree in screenwriting at UCLA this past June.
"My schooling has been interesting to say the least and I suppose you could say I've been in school forever," she joked.
Nelson came to Lincoln City in 2002 after working for LA Unified as a teacher at San Fernando High School. She had plans of retiring in Southern California, but her lack of retirement funds caused her to relocate to Oregon.
"I had to sell quickly and I had a beautiful house in Oxnard, Calif." Nelson said. "Thank goodness the housing market was hot in California. It was high there and low here so that's what brought me here."
Since moving here, Nelson has put a lot of focus on writing and schooling. She has written five books in total, two children's books, a novel, a memoir and a book specialized for senior citizens.
"I have taken all kinds of writing classes in school and I've done pretty much every kind of writing like magazine, novel writing, public relations and advertising," Nelson said.
Eventually, Nelson found that the style of writing she is most passionate about is screenwriting. This passion spurred her into taking classes online through the UCLA Extension School.
On June 28, her hard work paid off as Nelson made the trip down to Southern California to receive her degree.
"I never went before for the other certificates but I decided to go this time because it just meant a lot to me," Nelson said.
And while there, Nelson received the VIP treatment.
"They treated my son and I very well," she said. "We had reserved seats at the front of the ceremony with over 2,000 people in attendance. I also got to meet all the important people in the writing program at UCLA and it was a really special experience."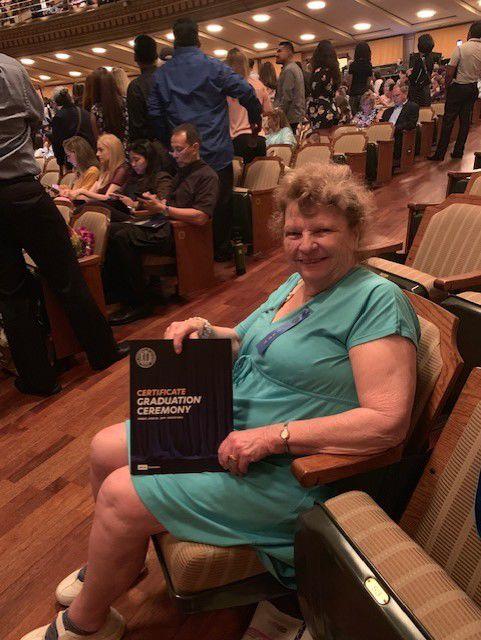 With her newly acquired degree, Nelson is looking to put it to good use already. She has been working on a screenplay that is based on her memoir and wants to submit it in multiple contests across the United States.
"The screenplay is called Anna, and it's about my life, raising four babies on my own in the 60s," Nelson said. "I'm going to be entering it in contest in New York very soon."
Nelson said the ultimate goal is for her screenplay to be picked up by a major network such as Hallmark.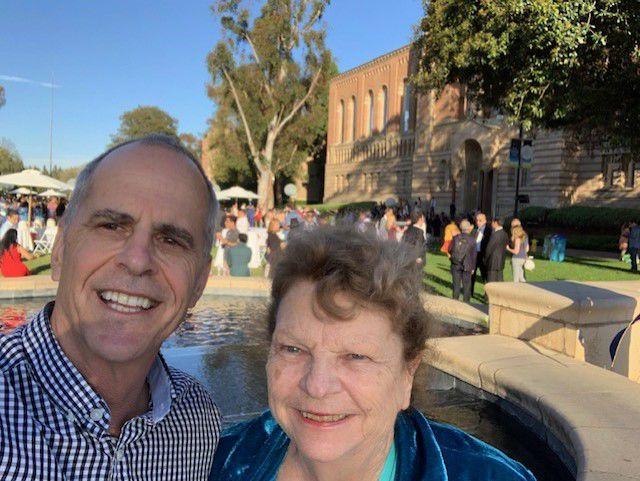 In addition to her screenwriting work, Nelson just began writing a column for The News Guard and is constantly advertising her five books that are all available on Amazon. Her two children's books are titled 'Robin Hood Has Gone to the Dogs' and 'Andy the Reincarnated Cat' are based on her real life pets and are humorous books that teach valuable life lessons.
Her novel, 'Before the Last Bell Rings,' tells a story about growing up in a rough neighborhood/school in Southern California. And her book for seniors titled 'Things Your Mother Never Taught You About Getting Older,' was written primarily for people in the Lincoln City area who are looking for where to get help with their aging body.
Nelson said she is constantly reading at home, in the Driftwood Library (where she is a member of the book club) and out and about to try to improve her writing. She is also looking for an agent to help promote her screenplay that she feels would be of interest of a lot of different people.
"These contests are always looking for family entertainment and something everyone can watch… that's what my story is," Nelson said. "It's my story, my life with the children and how hard it was. It wasn't perfect, it was a struggle.
"I always thought, I would do whatever it takes, I'm just going to keep working and I'm going to make it. And I survived it."