In the midst of the COVID-19 crisis that has swept throughout the world, there have been a plethora of unsung heroes who have been thrust into a dangerous line of duty, such as first responders, medical workers, grocery store clerks and countless others.
Added to the list should be the local sewing masters living in our community.
Among them are two Lincoln City residents Carla Francis and Judith Allen. Each with a knack for sewing, they've put their skills to work during this pandemic to create personal facemasks for people in the community.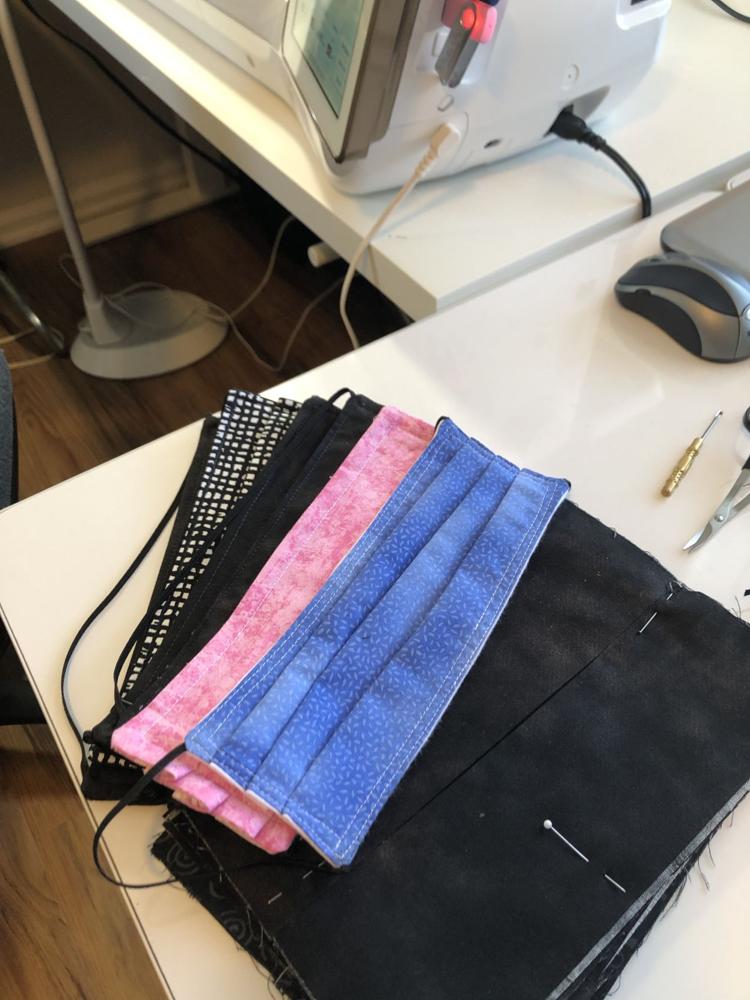 Like most of us, the two women have been homebound for the past month or so. But that hasn't stopped them from giving back to their community.
"I have some friends who work at the hospital clinic and friends who work with the homeless and I knew that there was a need," Allen said of how she got started. "I'm on mask number 88, making 89 and 90 today."
For Francis, she has had a lifelong passion for sewing that has landed her in several sewing organizations such as the American Sewing Guild. In her home, she has a room dedicated to sewing with a state-of-the-art machine that's worth more than some cars.
"I discovered this a long time ago… When I'm busy on my sewing machine, all the noise, the unwanted noise in the world, just sort of dissipates and I don't dwell on anything," Francis said. "People who sew always say that this dedicated space is a happy place. It really is. Productivity is good for the human nature."
Francis started making facemasks prior to the stay home, save lives order issued by Oregon's Governor. She found some ideas on Pintrest for different designs and got to work.
"I found a pattern called the deaconess and started with that pattern," Francis said. "There's a couple of different patterns that I've tried, one is called the Aries and that's more of a fitted mask. But the deaconess pattern is just a rectangle with three pleats in the middle."
Francis said the deaconess pattern is a quick, somewhat simple pattern. It has four layers and the backside has two layers that create a pocket that you can put an extra filter in. The inside is a non-woven fabric lining and it all comes together with elastic bands going around the head.
A complicated process for most has become fairly simple for Francis and her sewing capabilities.
"Once I got it streamlined, making batches with the rectangles and cutting out the interlining, all of that goes pretty quickly," she said. "If all the pieces are already cut out, it probably takes about 15 minutes."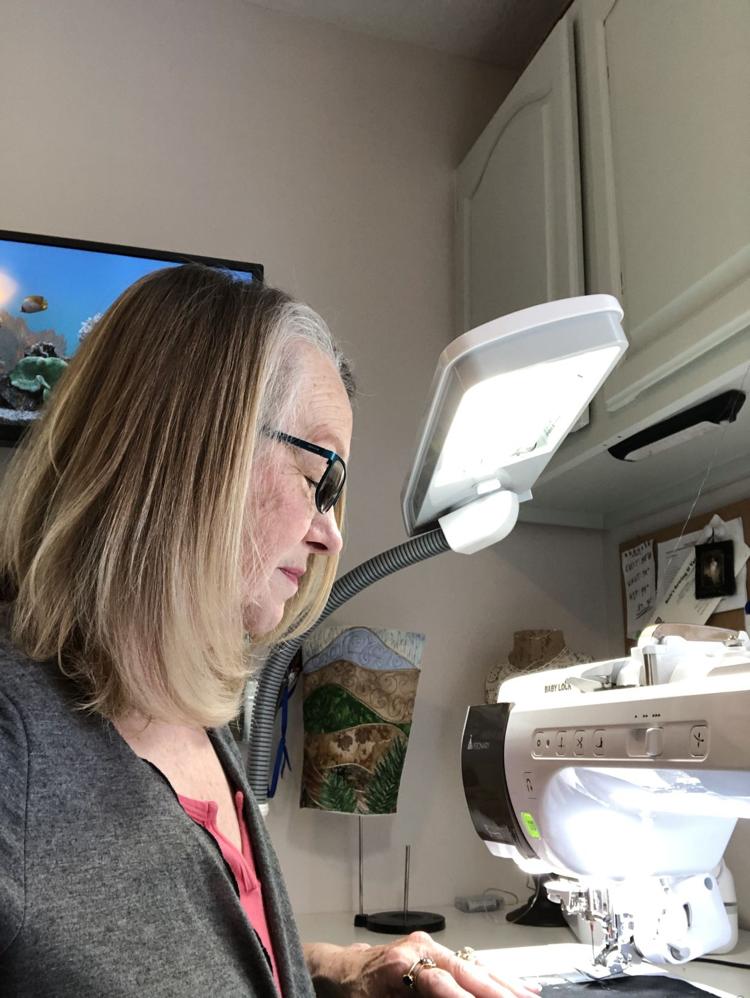 Up to this point, Francis has made nearly 200 masks for the Samaritan  Hospital Foundation, the Coast Guard, the Oregon Coast Community College and for different people in the community. She distributed them for $5 a piece, which covers just the price of materials and not for a profit.
For Allen, she has been making the masks along with her daughter Holly Schaff (while social distanced), for anyone who needs them.
"It's a good way to spend time when you're locked up," Allen joked. "It's a good way to feel like you're helping and doing something rather than just sitting at home.
"We're giving them out for free and we have quite a few people who have been helping distribute them. We just call up stores or groups and ask if they need them because right now there's no place to get them."
These masks are not medical grade, but would help people who may have the virus and do not know it from transmitting it to others. This is why the CDC has recommended wearing cloth face coverings in public settings where other social distancing measures are difficult to maintain (e.g., grocery stores and pharmacies), especially in areas of significant community-based transmission.
This week, Francis is completing orders made by the OCCC and Coast Guard for facemasks. After that, she will begin making masks for the community and donate them the fire department and other organizations.
"I'll continue to do it as long as people ask for them," Francis said.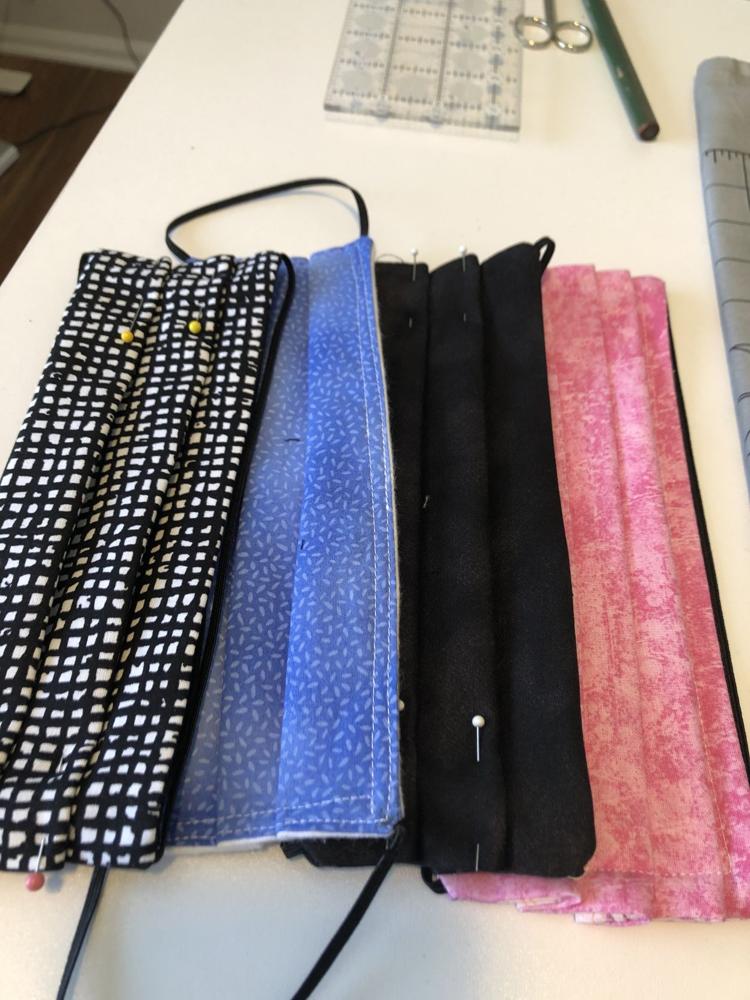 Allen is just hopeful that her efforts, and the efforts of others like Francis, will help slow the spread in the Lincoln City community and beyond.
"I'm definitely not the only one doing this… There are a lot of people that have the same thing in mind," Allen said. "I'm so proud of this community."