Out with the old, in with the new.
Almost two years ago, Oceanlake Veterinary Clinic purchased the old feed store at 3219 NW Highway 101 in Lincoln City. Since then, the clinic has been in the process of gaining city approval and permitting, as well as securing the necessary funding. And although COVID- 19 did delay that process even further, the Oceanlake Veterinary Clinic has finally jumped through all the hoops to start building its new home.
On May 29, the veterinary staff and a small portion of the community, gathered to celebrate with a groundbreaking ceremony at the new site.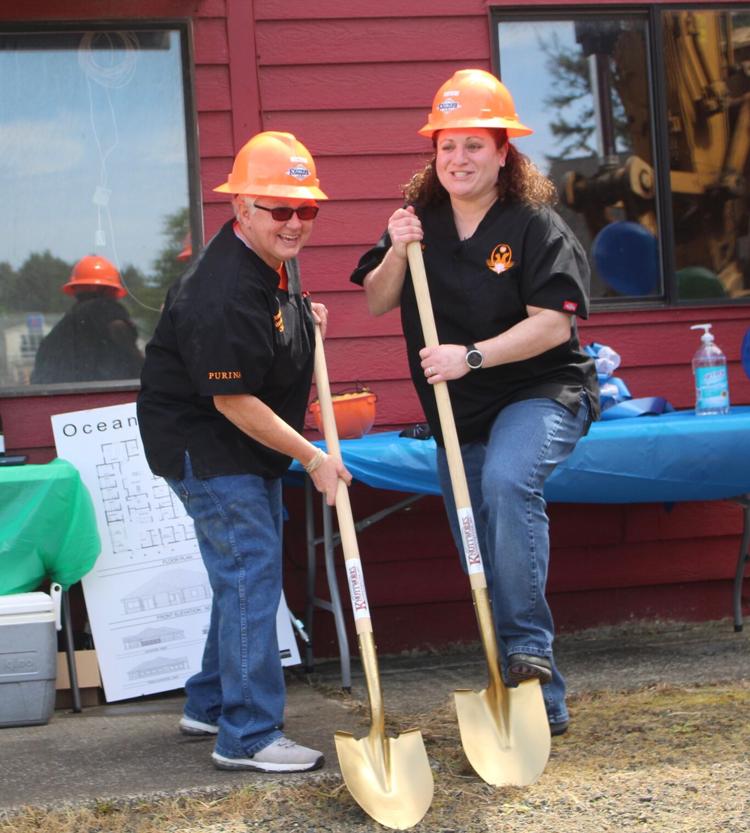 "We know that many of you would have preferred to celebrate with us and I assure you we wanted that to happen," Jennifer Malter, Doctor of Veterinary Medicine at Oceanlake said to the community. "We did not envision this moment without all of you that helped us become who we are today. However, we had to abide by current social distancing and group gathering requirements."
Amidst the small gathering were familiar faces such as Lincoln City Mayor Dick Anderson, Executive Director of the Chamber of Commerce Lori Arce-Torres, members of the Knottworks Construction crew, which will be managing the new build, and a few furry friends.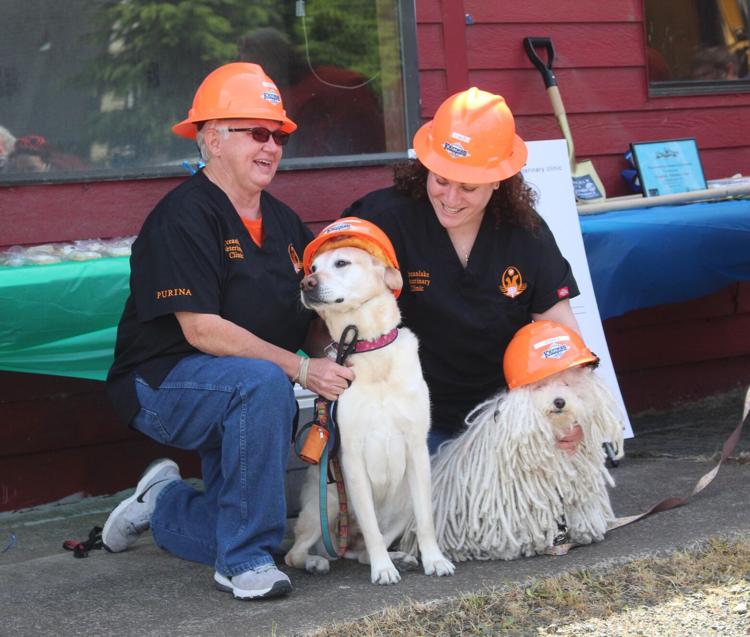 "We are so honored to have such wonderful support in the community that we love and we promise that we will have a huge party for the grand opening celebration next year when the clinic is built," Malter said. "In the meantime, we are so excited to watch Knottworks Construction bring our dream to life!"
The old building is scheduled to come down this week and Oceanlake hopes to be up and running in the new building by March, 2021, barring any unexpected setbacks. Malter said they will continue to post any updates they have along the way on the Oceanlake Veterinary Clinic Facebook page.
"We are excited to move forward on this project and are also excited to share this news with the community," Malter said. "We think everyone could use some positive news during this otherwise stressful time!"