In 1960, Otis resident Cathy Walton met her good friend and world-traveling writer Lyn Hancock in Duban, South Africa. After living together off and on for nearly a decade, the two went their separate ways and hadn't seen each other since; until this summer.
In 1960, Walton was living in South Africa training to be a nurse where she met Australian Lyn Hancock, who was at the beginning of a hitchhiking trip from South Africa to London.
"I was hitchhiking and arranging rides, staying at the cheapest places I could and we met each other at the YWCA," Hancock said.
The pair formed an instant friendship and vowed to reconnect once Hancock reached London. When they met in London, Hancock and Walton decided to move into a large apartment together, along with four others, and they lived there for nearly a year.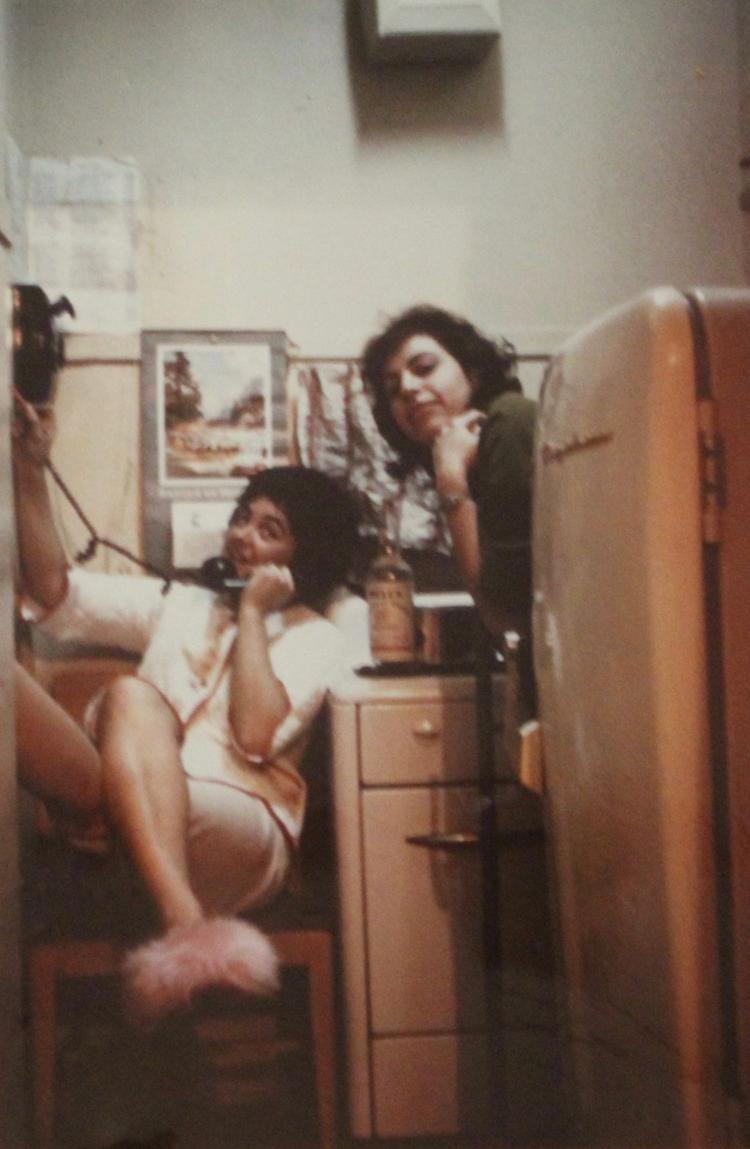 "Before we left London, we took a three-week ski vacation with her family in Norway, and her family quickly became my second family," Walton said.
After they returned to London, they made plans to do more traveling. With an opportunity to immigrate to Canada, Walton and Hancock jumped at the chance and got on a boat to travel across the Atlantic.
"We decided to go because Canada paid our way over and found us both a job in the country," Hancock said. "I didn't intend to stay because I had a job back in Australia teaching at University, so I was trying to pull the wool over the Canadian government's eyes. But I'm still there today so I guess they're the ones who pulled the wool over my eyes."
While in Canada Hancock was given a job as a school teacher and Walton found a job as a secretary at Reader's Digest. They continued to travel while in Canada, seeing much of the country via a cross country bus trip from Eastern Canada to Western Canada.
But after about five years, Walton then decided it was time to do some traveling on her own.
"I got kind of burned out working long days and many overtime hours, so I decided to immigrate to Australia," Walton said. "I actually ended up living with Lyn's mom and dad and eventually met my husband and married him six months after moving there."
Walton's husband was an adventurous glider pilot and wanted to ski and fly in the United States. The newly weds, Lyn and her family then all ventured to the states and met in Salt Lake City, Utah and spent weeks flying and having a wonderful time according to Hancock.
After the trip, Walton decided she wanted to stay in the U.S. and she moved to Los Angeles.
"I moved to Los Angeles in the late 60s and Lyn stayed with us for a while before returning to Canada… that was the last time we saw each other," Walton said.
Walton settled into life in the U.S. while Hancock continued her adventurous lifestyle of traveling and writing. Hancock has 20 published books and numerous articles about her travels and her life.
"For 25 years, I wandered with camera, notebook and backpack through northern British Columbia, Yukon, Northwest Territories and Nunavut," Hancock said. "I rarely knew where my next meal was coming from, or where I would end up at night or what I would be doing or who I would be doing it with."
Through her travels, Hancock has compiled books of numerous genres based on her experiences such as one of her first books, 'There's a Seal in my Sleeping Bag,' which is a best-selling and much-loved personal account of Hancock's zany but productive life as the wife of a wildlife biologist on the west coast of North America.
Other works include 'The Ring: Memories of a Metis Grandmother,' a touching true story about a grandmother's family ring given to her grandson the day of her funeral, as well as lighthearted books such as 'Tabasco the Saucy Raccoon,' the true story of Tabasco, the orphan raccoon that goes wherever Lyn goes: smuggled in her shopping bag on seventeen airplane flights, gamboling behind as she attends classes at university, sitting on her shoulders as she shops.
"My writing style is conversational, rhythmic, dramatic, graphic and photographic," Hancock said. "I live life as a story (which sometimes gets me into trouble) and I love telling stories of that life to a live audience, accompanied by my pictures. I paint pictures with my words and I tell stories with my pictures."
Throughout the years of Hancock's travels and Walton's life as a wife and mother, the pair kept in touch, writing letters to one another. In the early 2000s, Walton took a trip up the West Coast, looking for a permanent home.
Little did she know she would find that in Otis, Oregon.
"We drove around looking for a place to be in the early 2000s and I had sons who were surfers and so they liked to be near the ocean," Walton said. "We found this place and I decided that this was where I wanted to spend the rest of my life."
Now that she was somewhat closer to Hancock in Canada, the two expressed the desire to meet up with each other once again. However, it never came to fruition.
"I always had planned on visiting once she moved up to Oregon, or having her visit, but we never did until now," Hancock said.
After nearly 50 years, Hancock and Walton finally reconnected in person this summer after Hancock decided to take the bus ride down to Otis. The two enjoyed sharing stories, catching up and seeing some of the sites in Otis and Lincoln City.
As book enthusiasts, Walton and Hancock visited the Book Warehouse and Robert's Beach books, where Hancock dropped off several copies of 'Tabasco the Saucy Raccoon,' which are available for purchase.
"I had a great reception from Marci at Book Warehouse in the Lincoln City Outlets Mall and she is very enthusiastic for me to return to do readings and presentations in the store and at the local school," Hancock said. "I spent an hour or two in her store entertaining the customers and her creative kids. What a lovely store and what a lovely mall! I was overwhelmed."
To learn more about Lyn Hancock and her books you can visit lynhancock.com or subscribe to her YouTube page LynHancockwriter.