What many might consider an impossible task was nearly conquered when two young men bravely took on a pair of The Grill 1646's eating challenges.
In a challenge only one person has successfully finished, Gabriel Meyer thought he could take the heat by completing the 'Hot Wing Challenge.'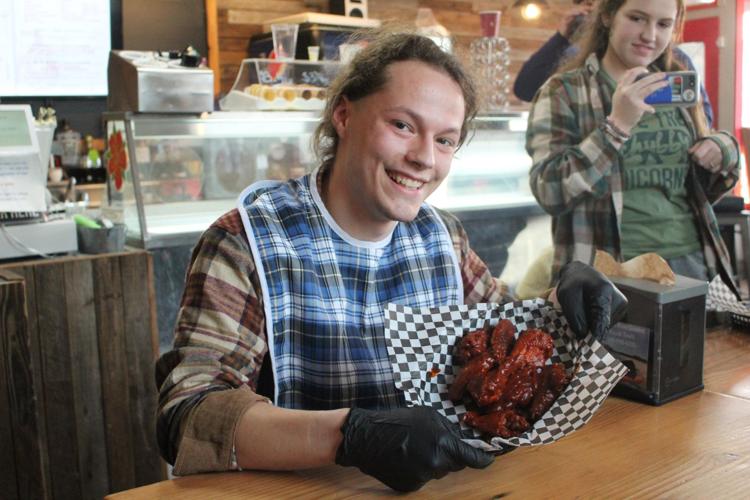 The goal: finish all eight wings in less than four minutes with no external help, milk or juice and no upchucking. The catch: each wing was drenched in a sauce made up of Ghost Peppers and California Reaper Peppers.
"We used the hottest peppers we could get our hands on to concoct this sauce," restaurant owner Dan Clanton said.
In a valiant effort, Meyer was only able to choke down a few wings before tapping out.
His buddy, Titus Kirkpatrick, is a student in Virginia and when his family told him about the eating challenge, he knew he had to make the trip to test his stomach. His challenge was properly titled, 'The Overkill Challenge.'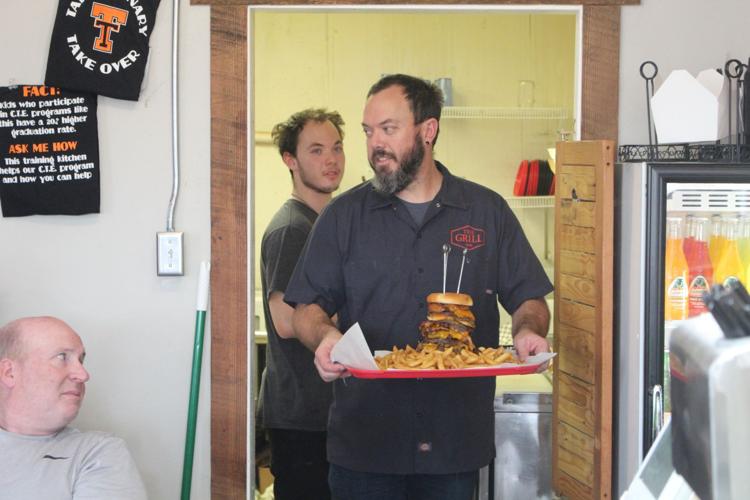 Kirkpatrick was tasked with eating 4.5 lbs of various meats, 2.5 lbs of fries and a 24 oz milkshake in less than 45 minutes. According to his family, Kirkpatrick is an avidly exercises and was ready to take full advantage of his 'cheat day.'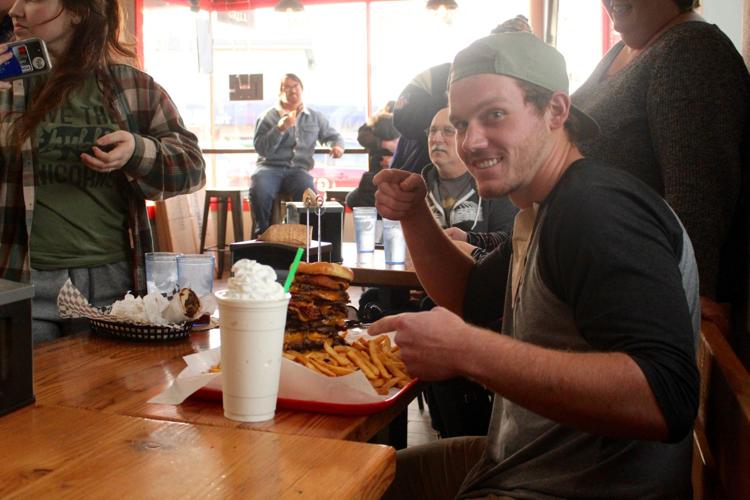 After downing the entire burger, Clanton informed him that he was the first person ever to do so. Not even a well known competitive eater was able to accomplish that feat.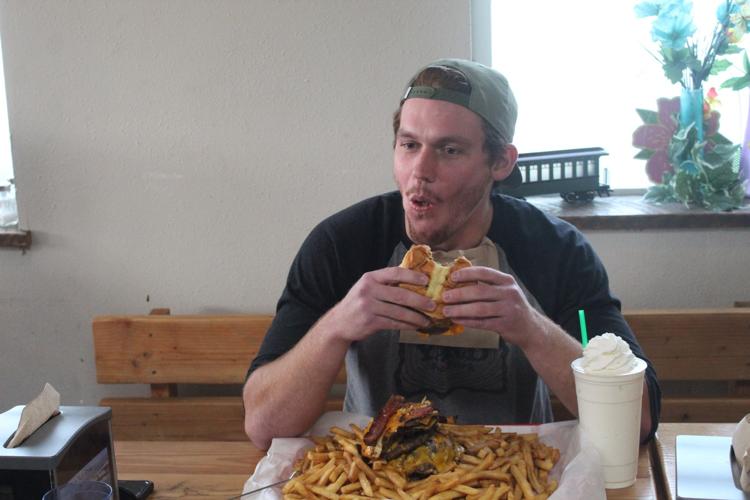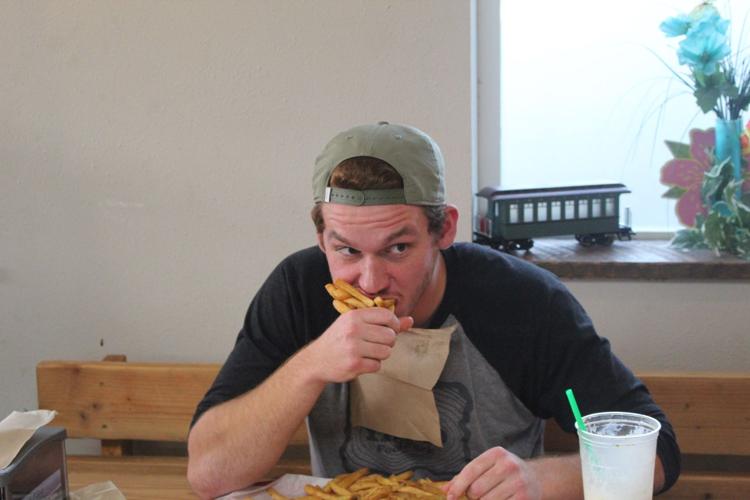 Unfortunately, the starchy potatoes were too much to handle in the allotted time and Kirkpatrick was left with just 1.5 lbs of fries on his platter.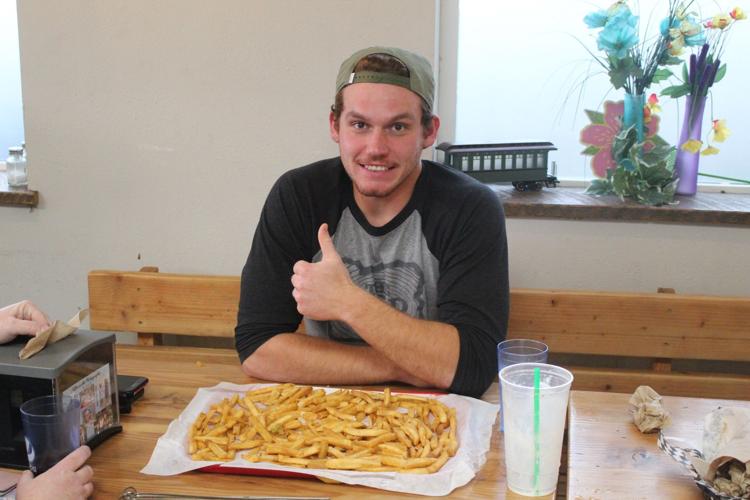 "I'm stuffed," Kirkpatrick said afterwards. "I don't think I'll eat for a week."