It's all about the horses at the new Rock Creek Stables Equestrian Center in Lincoln City.
Formally known as the Green Acres Equestrian Center, the nearly 60-acre property at 2915 S Hill Rd., Lincoln City is under new ownership. Owner of Rock Creek Stables, Justin Alderman, has a background in software but a passion for horses. And that passion spurred the takeover of the large property behind the Lincoln City Outlets.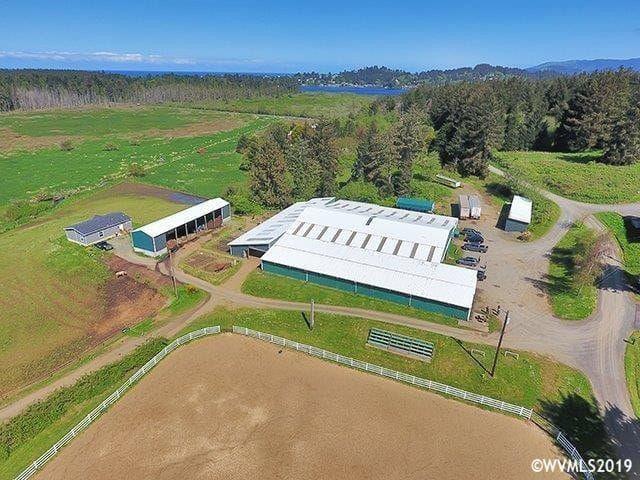 After signing the lease on Sept. 1, Alderman and his crew got right to work cleaning up the barn, which he said was long overdue.
"A lot of the stalls were very dirty, (the previous owners) allowed birds to nest, which did damage and there's just tons of dust," Alderman said. "There's years of build up and we want to make sure that's all cleaned up so it's not only presentable, but is considerate of our horses and our boarders… That's our number one priority."
With about 40 stalls in the barn available for horse boarding, Alderman and his crew has been power washing the stalls, replacing floor mats and stall boards and bringing the facility up to the Rock Creek Stables standard.
"We want to make sure we can do what we can to elevate things and provide a good service," Alderman said. "To a lot of people, their horses are their family."
In addition to the 40 stalls in the barn, Rock Creek Stables has about 50 acres of usable pasture for the horses, as well as both an indoor and outdoor arena. Alderman said he hopes to utilize both arenas for equestrian related events in the future, especially the indoor facility.
"It can be used for a variety of events and being on the Oregon Coast, having this is probably the biggest asset because it allows people to ride and work with the horses even when the weather isn't great outside," Alderman said.
Out on the pasture, plans are already in place for major improvements such as re-fencing to provide protection to the horses. With 22 horses currently at the barn, Alderman said getting past boarders to see the big picture for the facility was a lot easier once they showed how much progress was being made.
"It's been challenging with some of our boarders, helping them understand that there are changes that need to be made, but ultimately everyone has been fairly receptive, especially now that they are seeing the action that's taking place and they're seeing that we are cleaning up, taking care of our staff and setting standards for what we want to see done," Alderman said.
Because of this, Alderman said they are already drawing interest from former boarders of the property.
"I think the fact that we are getting previous boarders might indicate that they like seeing the progress we are making," Alderman said. "We hope to continue down that path."
Rock Creek Stables currently offers only long-term boarding, but according to Alderman, they will be looking at offering summertime boarding if they have open stalls or the boarder wants to use the pasture.
By next summer, Alderman hopes to be closer to their capacity, and as long as they keep making improvements and maintaining the barn, he feels they will reach that goal.
"We are a little late to the punch in getting all this work done because it should've been started in June, but we're getting through the work at a good pace," Alderman said. "Our staff has a lot of heart into this because it's all about the horses here. This is about the heart and passion we have for these horses and for riding."
The facility will not have house veterinarians or farriers to allow boarders to have that flexibility and Alderman said they are looking to begin offering pony rides for anyone looking to get on a horse, which can be made by online reservation.
The property offers an hour to two-hour trail ride for boarders that overlooks all of Rock Creek Stables and provides ocean views. In the future, Alderman said he'd like the community to utilize their facility as they look at possibly adding a big screen projector for viewing parties or by coming to equestrian events.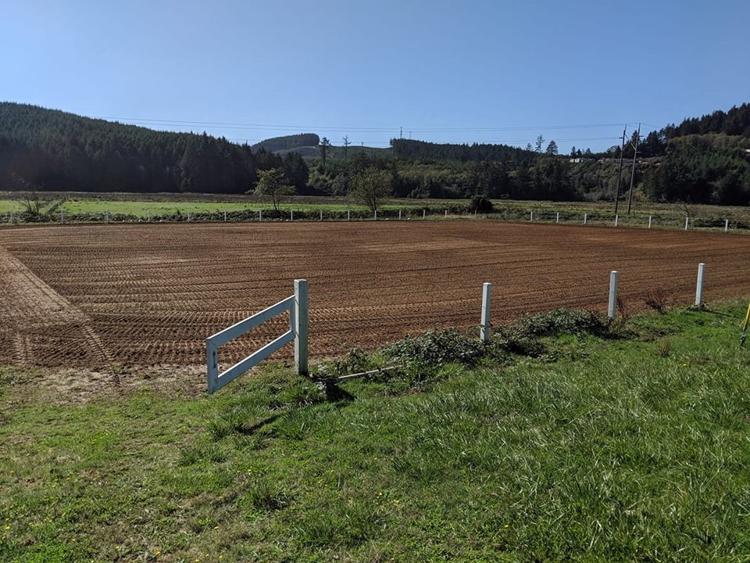 "It'll give people an opportunity to get out here and see the horses, maybe meet our boarders and interact with them," Alderman said. "We have a whole mix of riders. It's definitely a good smorgasbord of different people with different desires for horses."
For more information about Rock Creek Stables you can visit their Facebook page or call 541-241-3297.