For COVID-19 (coronavirus), recovery time lasts two to potentially six weeks. For most cases, those weeks creep along very slowly, as you're confined to a closed space.
For Gleneden Beach resident Anne Fehringer-Williams, that time went by in a blink of an eye. However, the affects of the virus have persisted past her ten-week recovery time.
Owner of Alder House Glass Blowing near Salishan, Fehringer-Williams, 65, has lived in Lincoln County for over 40 years.
"I love the beauty of it. I love the weather because it doesn't get too hot, it doesn't get too cold," she said about why she loves Lincoln County.
During the winter months the glass shop closes up and Fehringer-Williams typically takes her vacation. This year, she had plans for Mexico.
"I got down there and I felt pretty good the first couple of days, and then… not so much," Fehringer-Williams said.
As cases of the coronavirus started to trickle into the United States, Fehringer-Williams said the virus wasn't on her mind, or her travel partners' minds. After feeling a bit lethargic, she took a visit to a local clinic where she received some fluid, which re-energized her… but only temporarily.
"I started going back down hill the next day," Fehringer-Williams said. "We were to stay an extra few days afterwards, but that's when all hell broke loose."
Suspecting something might be wrong, Fehringer-Williams was advised to head back to Oregon. As airlines began to close down during the early stages of the pandemic, Fehringer-Williams was able to fly home, but she had to do it alone.
"I got wheeled on the plane and at that time, I still didn't know I had COVID, I was just really, really tired. I don't think I was making much sense when I talked. I could hardly walk," she said. "My son picked me up in Portland and took me right to the hospital. He dropped me off and I don't remember anything after that."
About two years ago, Fehringer-Williams was diagnosed with metastatic breast cancer, which has advanced to her brain, she says. During her last check up a year ago, everything seemed perfectly normal.
But a new unknown virus caused great concern for the doctors at Providence Hospital in Portland.
Due to her underlying medical conditions, coupled with a confirmed positive test for COVID-19, Fehringer-Williams was put on a ventilator, and subsequently into an induced coma.
"They said it was touch and go… 48 hours were going to make or break me," she said. "But I guess I lived."
After three weeks in a coma, Fehringer-Williams awoke and was told she had beat the coronavirus, as she had tested negative.
She was transferred from the ICU to a regular hospital unit. Unfortunately, still feeling the affects of the virus.
"I couldn't even walk, I couldn't talk at all. I was just a mess," Fehringer-Williams said. "My muscles had atrophied and the virus really did a tap dance on my muscles. I now have to use a walker."
She spent several more weeks in the hospital, and then was transferred to a rehabilitation unit where she would rebuild her strength. On June 1, after a 10-week battle, Fehringer-Williams was given the green light to head back home.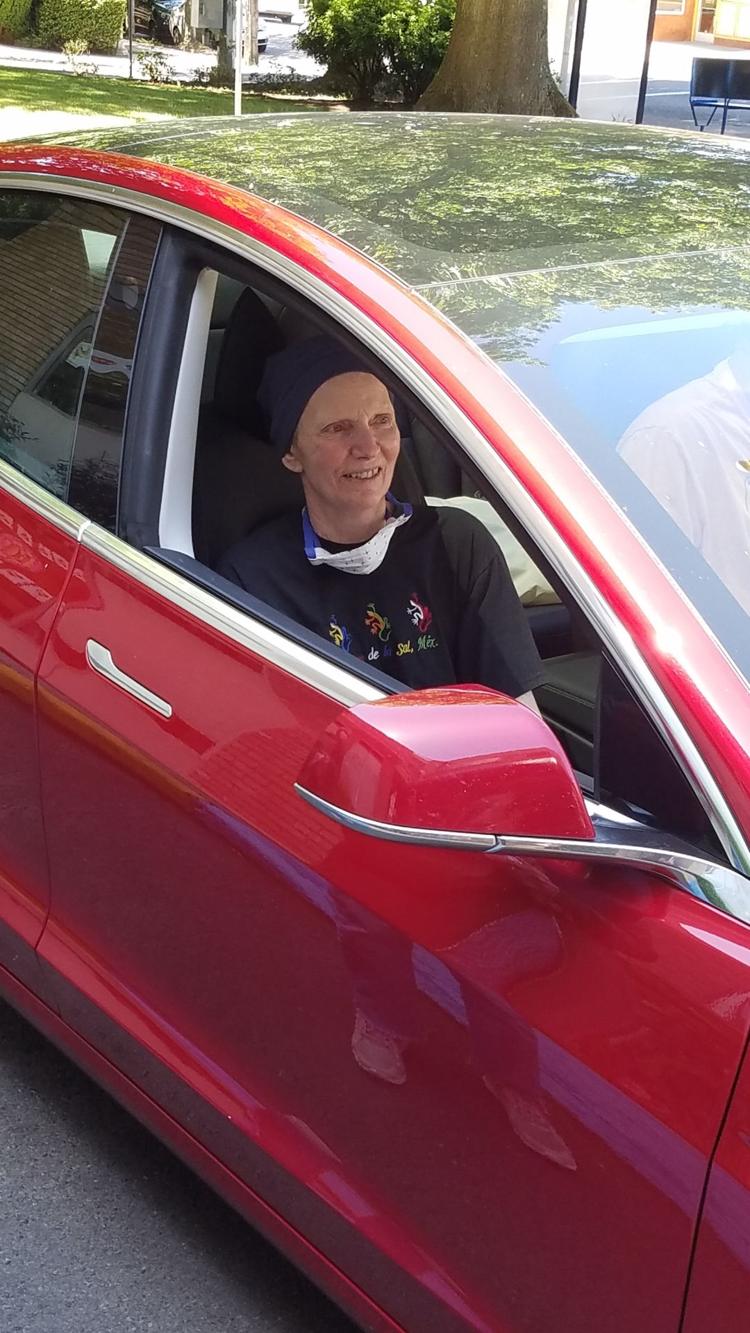 What was her reaction to the news?
"I just thought, YAY!" Fehringer-Williams said. "I was inpatient because I knew that I could do it, but they didn't know if I should do it.
"I'm feeling better, but I'm not back to my normal self. I don't know if I ever will be, but I'm getting there."
For the past week, Fehringer-Williams has had the company of family helping her adjust to life back at home. Thinking back, she said she's not really sure where she could have contracted the virus, but suspects she likely had it before leaving for Mexico.
Oddly enough, Fehringer-Williams was the only one on the trip to contract COVID-19, as well as the only one in her family.
"It's a very horrible virus and yet some people have it and come out fine," she said. "I'm not a doctor and I can't really say why it affects some of us, and I don't know if (doctors) truly understand it either."
As she watches much of the country begin the stages of reopening and attempting to return to life as normal, Fehringer-Williams hopes her story proves to be a cautionary tale of how the coronavirus can impact the lives of many people.
"I just don't think we are ready for that yet," Fehringer-Williams said about reopening. "It's just too big of a chance to take. This virus just took the life right out of me. It was really serious. I didn't realize until I was told that I spent three weeks in a coma. 10 weeks total.
"If you're going to do it, I guess that's the way to do it, but I would not recommend it to anybody."