The Taft 7-12 school building may be closed, but that didn't stop the Taft High Culinary Program from competing in the annual SkillsUSA Oregon competition.
It also didn't seem to have much of an affect on their performance as multiple students took top honors.
This year's skills competition looked a bit different from year's past, as students participated virtually between April 23-27, depending on the type of competition. Competitions included interviews via video chat, others required some video recording of their work and/or talk about why they did something the way they did, and others were exams using the national technology standards.
The competition usually draws a large amount of participation from schools across the state, and this year, being virtual, Taft Culinary Instructor Julia Westbrook said it's hard to say how many schools and students competed this year.
"Some students and schools felt it was just "one more thing" with teaching online on their plate," Westbrook said. "However, overall there are 43 different chapters (or schools) that compete and are members each year."
For Taft, they had first place finishers in three separate categories. In Commercial Baking, Kira Anderson placed first. Then in Culinary Arts, Joe Russo was first and in Restaurant Service, Oscar Rodriguez took the top spot. Additionally, Leah Weitzel placed second in Cake Decorating and Bryanna Berlin was second in Commercial Baking.
"Each contest is different but they all have tech standards," Westbrook said. "All contests include academic standards such as those in math, language and science."
Westbrook said although they were not able to do hands-on cooking because it would not be equitable or fair to every competitor, working from home did have an upside.
"Advantages were things like being in the comfort of their own home rather than in a new and unfamiliar environment with other students competing along with them. That can be quite stressful," Westbrook said. "Some disadvantages though are that even if we are able to use the national exams, it doesn't show everything a student is capable of and some students feel more stressed taking tests."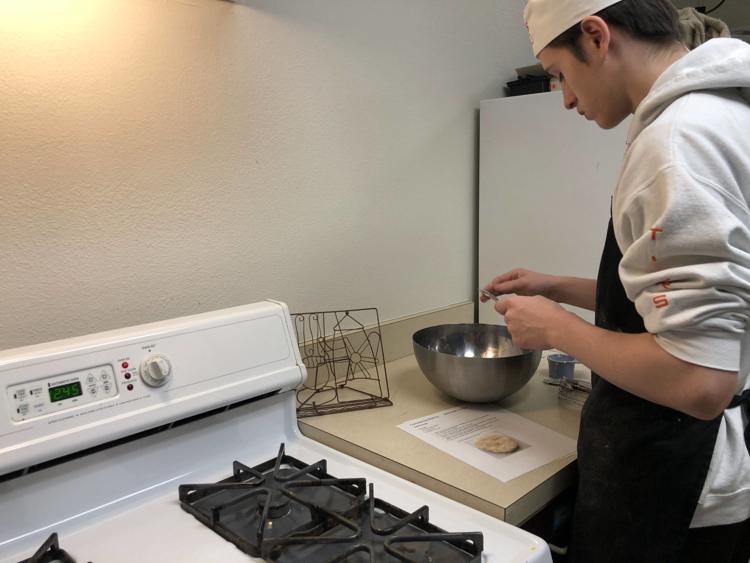 With several students receiving top honors, Westbrook said she is proud of how her students followed through with their goals.
"It's hard to tell how things go and I never have expectations other than that they finish what they started… And they know that is all I ask," Westbrook said. "I think it has to do with their character and follow through. That says a lot."
One of the reasons Taft 7-12 competes in the SkillsUSA each year is because the standards they judge by are the ones they use every day in the classroom, Westbrook says. Typically, the one thing they do prepare for is the recipes (if competing in a cooking-related contest and not leadership competition) and tweak them to what they think the recipe product should be.
They have chefs and alumni come in and support them by brainstorming some solutions or different versions to the recipes.
"We don't do anything extra to have an edge on other schools. I don't want to spend extra time on a competition when we have skills to learn," Westbrook said. "This does both organically and the students are always surprised when they read those standards near competition time. I think it brings them a sense of pride that they know these things."