On Sept. 14, the Lincoln County Sheriff's Office, along with members of Lincoln County Search and Rescue and the Lincoln City Police Department, resumed searching a property on Widow Creek Road for missing person Cameron Shelden.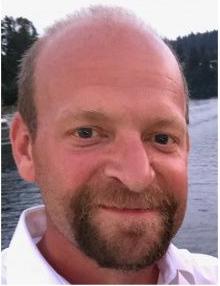 Searchers utilized drone technology and dogs trained to detect human remains and excavation assistance from the Lincoln County Road Department. The search was done with the consent of the property owner.
The team searched extensively in the large area of difficult terrain and heavy brush, but Shelden was not located.
On the morning of Sept. 17, the Lincoln County Sheriff's Office received a call from the property owner advising a deceased subject was located on the property. Lincoln County Sheriff's Office deputies and detectives responded to the property and were directed to a location outside of the area previously searched with the excavation equipment.
Detectives located the remains of a highly decomposed subject in dense vegetation. The subject was presumptively identified as Cameron Shelden.
The Lincoln County Sheriff's requested the Oregon State Police Forensics Services Division respond for scene processing. More forensics analysis will be conducted.
The case remains as an open death investigation.