Community members and beach visitors are invited to he Roads End Improvement Association (REIA) for the Roads End Fall SOLVE Beach and Neighborhood Cleanup from 10 a.m. to 1 p.m Saturday Sept. 25.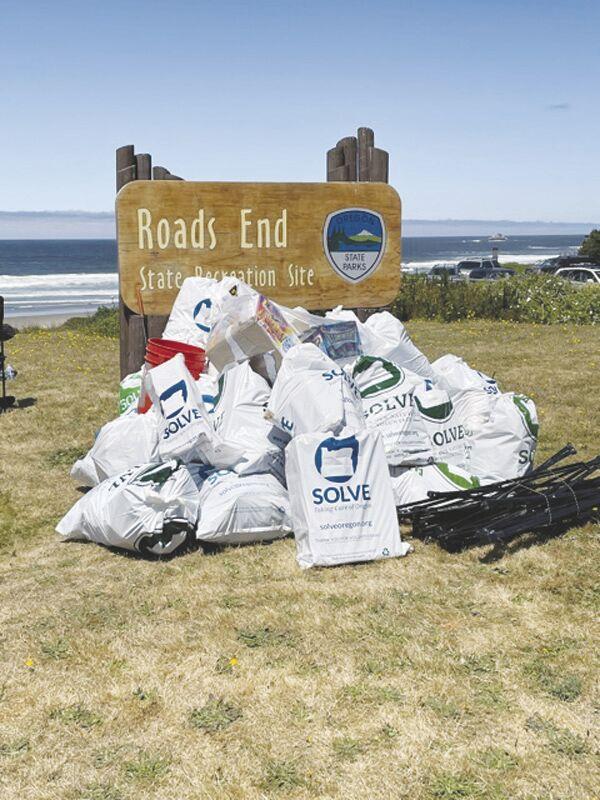 Help protect what brought you to Lincoln City and enjoy a morning walk at the same time.
Bring your own bucket, bags, and gloves or pick-up supplies when you check in. Help keep our ocean, beach, and neighborhood clean.
While most of the participating Beach and Riverside Cleanup projects will take place on September 25, some will take place the weekend before, starting on September 18, through the weekend after, ending on Oct. 3.
This time frame allows volunteers to participate during the Ocean Conservancy's International Coastal Cleanup Day, on September 18, National Public Lands Day, on September 25, and World Rivers Day, on September 26.
SOLVE's annual Beach and Riverside Cleanup is in partnership with the Oregon Lottery, where community members across the state will be hosting nearly 100 volunteer projects along Oregon's beaches, parks, and neighborhoods. SOLVE encourages any Oregonian who wants to join the collective cleanup and restoration effort to sign up.
Families, friends, neighbors, and businesses are all welcome to attend the Beach and Riverside Cleanup. Projects are occurring along the coast from Astoria to Brookings, and inland from Portland to Ashland, with many places in between. Each volunteer project will provide the necessary tools and instruction to get the job done.
Volunteers are encouraged to bring reusable work gloves and bags or buckets to cut back on the number of disposable items used.
Community members who would like to learn more about the Beach & Riverside Cleanup and register should visit solveoregon.org.
SOLVE's Beach and Riverside Cleanup began in 1984 as a coastwide beach cleanup event. In 2010, SOLVE expanded the event to become statewide. Since the Beach & Riverside Cleanup's inception, volunteers have removed 1.8 million pounds of litter and marine debris from Oregon's natural areas and neighborhoods.
In the 2012 report Stemming the Tide, the Ocean Conservancy estimated that 80 percent of the world's marine plastic originates from inland sources. No matter which Beach and Riverside Cleanup project a volunteer chooses to participate in, they will be helping keep Oregon's waterways clean, from source to sea.