On Saturday, Sept. 7, at about 5:55 p.m., Oregon State Police (OSP) and emergency personnel responded to the report of a single-vehicle, serious injury, crash on US-20 around milepost 2.
Preliminary investigation revealed a brown 1978 Jeep CJ5, operated by Michael John Craycraft, 52, of Newport, was traveling eastbound on US-20 when Craycraft lost control of the Jeep and began to spin off the south side of the roadway and struck an embankment. The unrestrained passenger, Rhawnie Lynn Harp, 40, of Waldport, was ejected from the vehicle.
Harp was transported by ground ambulance to Samaritan Pacific Communities Hospital (SPCH) in Newport where she succumbed to her injuries and was pronounced deceased. Craycraft was also transported to SPCH where he was kept overnight due to his injuries.
Hospital tests on Craycraft revealed presence of alcohol level over the .08 percent limit. On Sept. 8, Craycraft was released from SPCH where he was immediately placed under arrest and lodged at the Lincoln County Jail on charges of Manslaughter II, Driving While Under the Influence of Intoxicants, Reckless Driving and Reckless Endangering.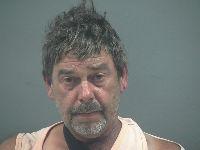 US-20 was closed to one lane for approximately three hours following the crash. OSP was assisted by Lincoln County Sheriff's Office, Oregon Department of Transportation, PACWEST Ambulance, and Newport Fire.