After a year of renovations during a multi-million-dollar expansion, the 40 plus year old Coho Oceanfront Lodge in Lincoln City is better than ever and ready for another 40 years.
During October of 2018, the Coho Lodge set out to expand their business that includes a spacious front lobby, enhanced fire pit area, new oceanfront suites and a remodeled breakfast room. The expansion and renovation was led by VIP Hospitality Group (VIP), along with Denny Han as the project architect and PDG Construction Services as the project general contractor. With this completed renovation, the entire building is now accessible by elevator, as they added a second to the north building.
The new lobby facelift and expansion features what VIP calls an eclectic, casual mid-century modern beach vibe that has now doubled in size.
"Our designer did a really good job of making it casual, while also adding some luxurious touches," said Diana Steinman, area operations manager for VIP. "It's very cozy but still really luxurious."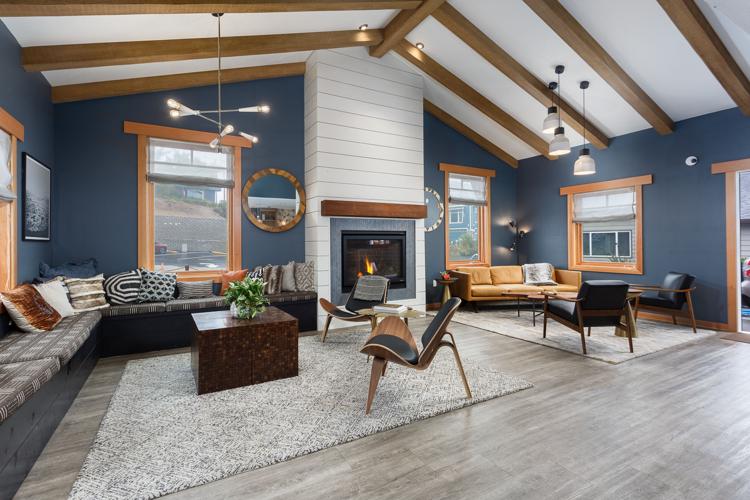 The project added a new communal fire pit area, which Steinman calls the 'crowning glory' of the whole renovation. The fire pit, which was excavated by local company Drayton Excavation, is positioned directly on the ocean side, providing unobstructed panoramic views of the Pacific Coastline and Cascade Head. The space features multiple seating areas, an LED-lit stairwell and a glass facade. An ADA accessible fire pit is located at the top of the cliff.
"We had small fire pits but we wanted to have it more centrally located," Steinman said. "The way Drayton excavated it really makes you feel like you are hovering over the beach. We get tons of guests use these fire pits to take their pictures for social media and it's definitely been the most exciting part for our guests."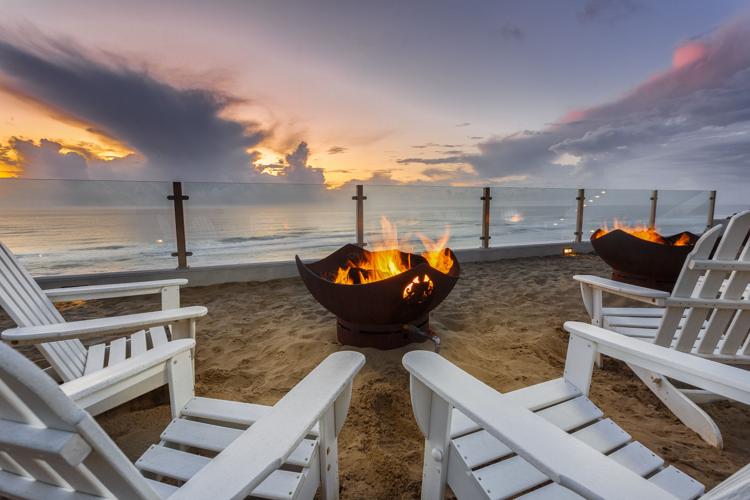 In addition, four new oceanfront suites have been added to the boutique hotel. With 15 different room types at the Coho, these 'Sunset Suites' are adult only rooms that feature oversized soaking tubs with sunset views, a gas fireplace, luxurious bathroom, sitting area and embroidered bathrobes for guests to use.
Along with the Sunset Suites, the Coho also offers rooms for whatever type of guest travels to the hotel.
"We have a wing of the building that is no children, no pets, we have rooms that are pet friendly, we have family rooms that have amenities just for the kids… We try to provide a little something for everybody," Steinman said.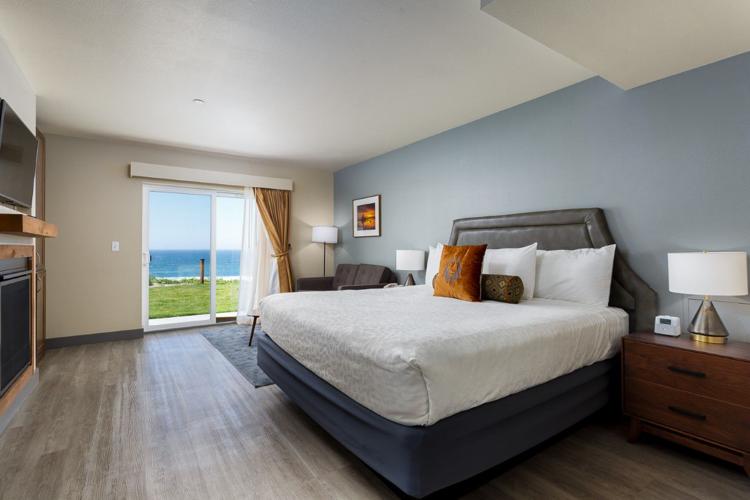 The newly renovated breakfast area, designed with the whole family in mind, now includes a large communal table.
"Families really like it and they can gather around and eat together and even other guests from all over the place can sit and talk to each other, so it really gives it a really family oriented vibe," Steinman said.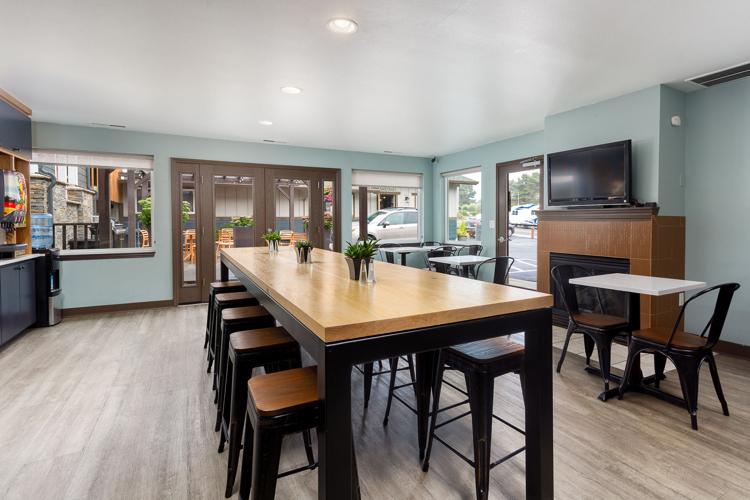 Fresh fruit, pastries, eggs, sausage, waffles and fresh-to-order smoothies with natural seasonal ingredients will soon be available, according to VIP. Freshly brewed coffee by Portland Roasting Company is always available, as well as filtered ice water in the inviting space. The hotel will also soon be bringing back its weekly guest social featuring local wines, craft beers and hors d'oeuvres.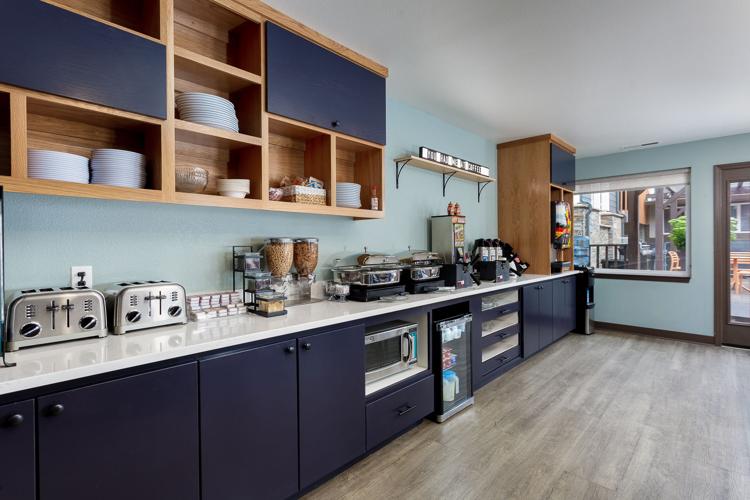 The Coho has always strived to keep it local as an independent hotel, which is why they sell local projects and use only local companies throughout the renovation process.
"We want to give back to the community," Steinman said. "We've always looked at it like why not provide that work to people locally and who know this community?"
But guests weren't the only ones that were kept in mind during the hotel renovation, the Coho also wanted to make sure its employees had the best work conditions possible. To do that, the Coho added custom-made work stations in the lobby, as well as a brand new laundry room and employee break room.
All that hard work has been certainly worth it for the Coho owners, who have prided themselves on providing top of the line service and giving guests a unique and memorable experience for many years.
"Because we've been here for so long, we wanted to reinvest in our property," Steinman said. "We want our guests that have been coming here for 40 years to come back and always find something new. We plan on being here for many years to come so we want the community and staff to feel proud of having a beautiful facility like this."