On June 6, Lincoln City Police arrested Mitchell Houston Conte, 40, on multiple charges of alleged sexual abuse of a minor.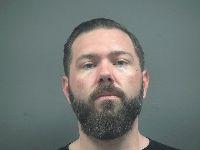 Conte, a pastor at a church in Lincoln City, was charged with two counts of contributing to the sexual delinquency of a minor, online sexual corruption of a child, luring a minor, second-degree sexual abuse and two counts of third-degree sodomy.
Conte is awaiting pretrial arraignment at the Lincoln County Jail. His bail is set at $295,000.
Any information about this investigation should be given to the Lincoln City Police Department at 541-994-3636.