Over 5,000 Oregonians, mostly from rural areas and representing jobs and businesses related to timber and agriculture, descended on the state capitol on the morning of February 6.
Lincoln City Mayor and State Senate candidate, Dick Anderson, stood alongside the current 12 Republican senators during the rally.
"This is an example where urban politicians have forgotten the rest of the state," Anderson said.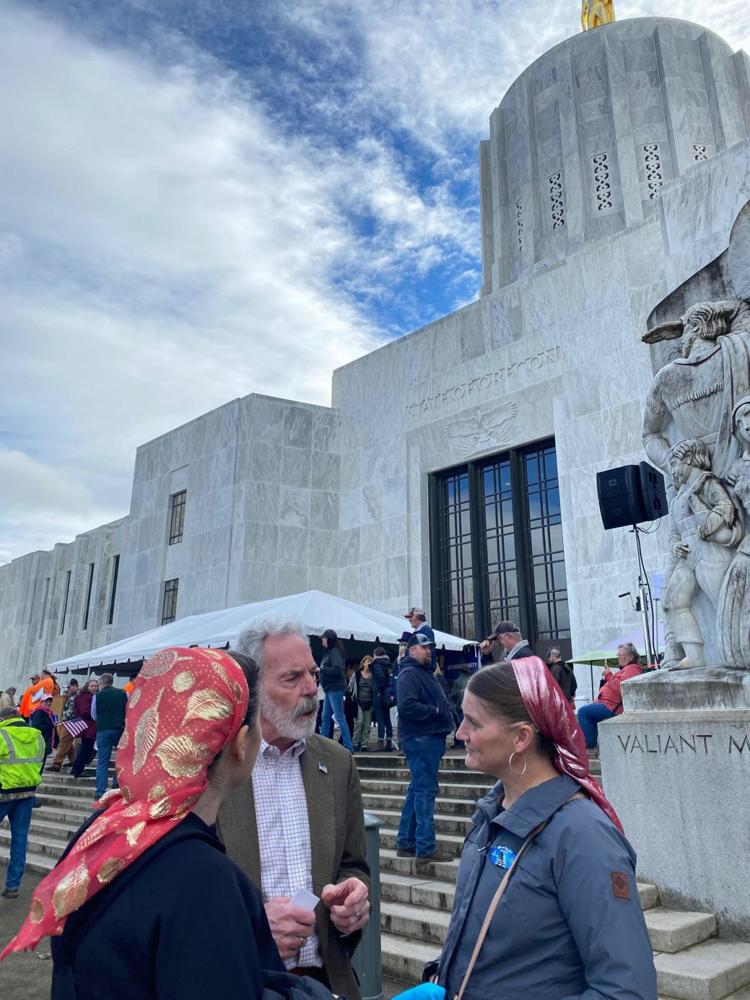 The rally was organized by #TimberUnity, as HB 2020, a Cap and Trade proposal, continues to be a priority of Democratic legislators. A similar version in 2019 was blocked when the Senate Republicans denied quorum and staged a boycott in the waning days of the 2019 session.
Senate Republican Leader Herman Baertschiger (R-Grants Pass) gave a dramatic speech to the crowd at noon, citing the Battle of the Alamo as a reference to how the minority party has bought rural Oregonians time to make changes.
"We bought you the time... You bring the army... to change the makeup of this building," Baertschiger said in his opening introductions. "With us today is a candidate from the coast who will join us in the Senate soon, Dick Anderson."
On why he chose to attend the rally, Anderson said, "I think it is important that leaders from rural Oregon take the time to show up and make them remember us. On the coast we do not have the luxury of sacrificing workers' pay."
Opponents of HB 2020 believe the bill will force energy reliant employers to shed large numbers of family wage jobs and cost the average Oregon family hundreds of dollars more in energy costs per year.