The police blotter relates to the public record of incidents as reported by law enforcement agencies.
All individuals arrested or charged with a crime are presumed innocent until proven guilty. Information printed is preliminary and subject to change.
For specific details about cases listed, contact the appropriate law enforcement agency.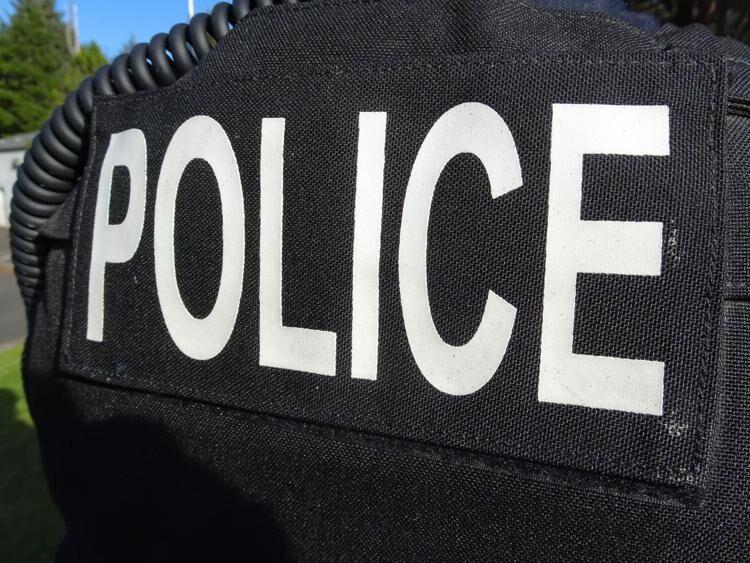 8:38 a.m. Police responded to an ordinance violation in the 1500 block of 14th Street following a report of a man living in a white van between the Outlet Mall and Sea Haven Apartments. The report was added to the police log for patrol during the camping ordinance hours.
3:12 p.m. Police took a report following a reported car break-in in the 1000 block of SE Highway 101. A backpack was reportedly taken from the vehicle.
10:07 p.m. Officers responded to a report on an assault in the 1700 block of NW 44th Street. Complainant reported being attack. Suspect left prior to police arriving. The victim was evaluated by North Lincoln Fire & Rescue medics. A report was taken.
10:11 a.m. Police took a report of criminal mischief in the 1100 block of SW 15th Street following a report that a mailbox had been damaged and a vehicle window had been broken.
7:25 p.m. Police took a theft report in the 800 block of SW 51st Street after it was reported that a male had walked into a business and took an employee's backpack. Police reviewed the incident that had been caught on surveillance footage.
02:48 a.m. Extra police patrols requested in the 4000 block of Logal Road following citizen complaints of increased thefts.
4:16 p.m. Police made a traffic stop at NW 21st Street and North Highway 101. Vehicle driver was cited for driving with no insurance and suspended license. Vehicle was towed.
6:23 p.m. Police responded to the 1500 block of NW 40th Street following a report that a firearm had been stolen from a hotel room.
6:45 p.m. Officers warned a dog sitter following ongoing complaints of a dog at large in the 1700 block of SE Mast Avenue.
09:12 Police responded to the 3000 block of SW Highway 101 following multiple 911 calls of a car fully engulfed in flames. One subject was arrested and charged with arson, criminal mischief and reckless burning.
09:14 a.m. Police responded to the 1500 block of SE 3rd Street following reports that a female with a firearm was threatening to kill herself. A juvenile was reportedly inside the residence with the female. Following police negotiations, the female was taken into custody. The woman was charged with menacing, reckless endangering, assault on a police officer and assault 4.
08:08 p.m. Police responded to the 17000 block of NW 44th Street following a report from the business security of a male entering the business with an unleashed dog. The male had been told by security that the animal had to be leashed and it had to be a service animal. The male was arrested and take to the Lincoln City Police Department. The male was cited for trespass and released.
05:28 p.m. Officers responded to a crash in the 2100 block of NW Highway 101. One driver was taken into custody for DUII, reckless driving, reckless endangering and assault with a vehicle.
05:45 p.m. Officers arrested a subject after he reportedly fled from a traffic stop being conducted by police in the 1300 block of NW 21st Street. Subject was charged with elude on foot and interfering.
07:50 a.m. Police took a report of a theft following an alleged vehicle break-in in the 4100 block of Highway 101. Complainant said stereo equipment and camping gear was missing. Minor damage to the vehicle was also reported.
08:27 a.m. Police received a report that a male had stabbed himself in the face with a scalpel. Officers made contact with the male who was then transported by Pacific West Ambulance to Samaritan North Lincoln Hospital.
06:01 p.m. Police took a report in the 6300 block of SW Inlet Avenue of theft after a complainant said tools were missing his garage.