On Feb. 15, around 11:21 a.m., North Lincoln Fire and Rescue (NLFR) crews were dispatched to locate and rescue a 16 year old male who had gone fishing in Drift Creek and was unable to get out of the water.
In the morning, the juvenile had crossed the creek while the water was low. By noon, when he tried to get back, the water had risen significantly. Between the high tide and significant rain run off, water had become a deep, fast running river.
The male attempted to cross the water but fell in and was able to get out on his own. He was still on the opposite side of the river, according to NLFR. 
He had a cell phone, however, the battery was extremely low. He was able to call his family, who then called 911 asking for assistance. Lincoln City Dispatch was able to get him to call 911 and they were able to "ping" his cell phone for an exact location. That location picture was sent to NLFR and they were able to use mapping to find him quickly.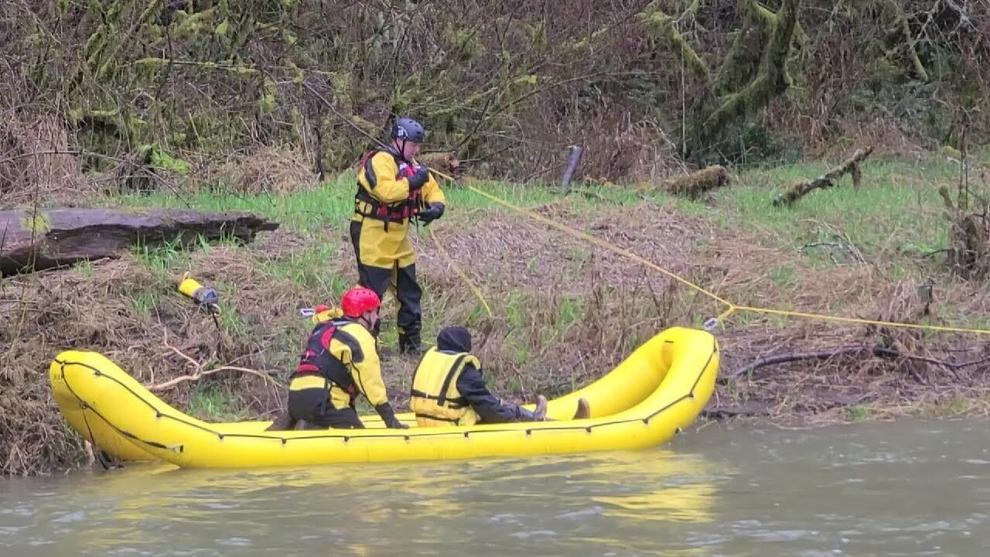 NLFR deployed rescue swimmer Brandon Lauritzon who made his way across with equipment, then roping across an inflatable rapid deployment craft (RDC) and safely moving the young man across the river. He was evaluated by EMS and returned to a grateful family.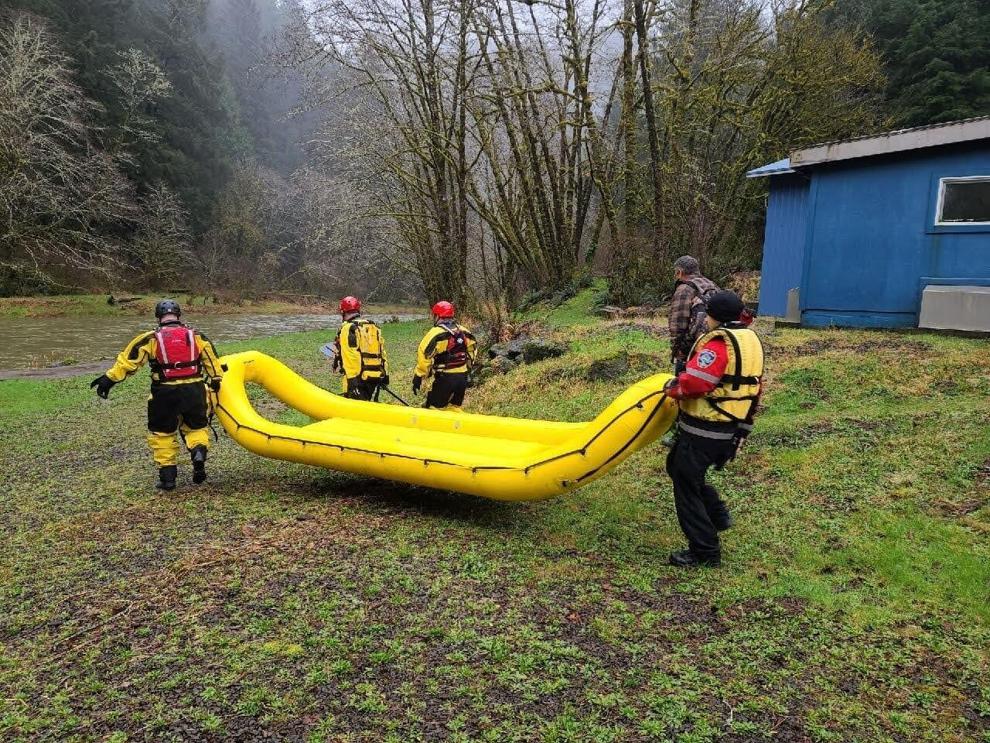 "I want to remind everyone going out for recreational activities: dress appropriately, let your family know where you are going and when to expect you to return, have a fully charged cell phone," NLFR crews said. "Excellent teamwork by dispatch and NLFR."