It has been nearly two years since the Newport Police Department's (NPD)Thin Blue Line (TBL) rock has been on an adventure and traveled with anyone.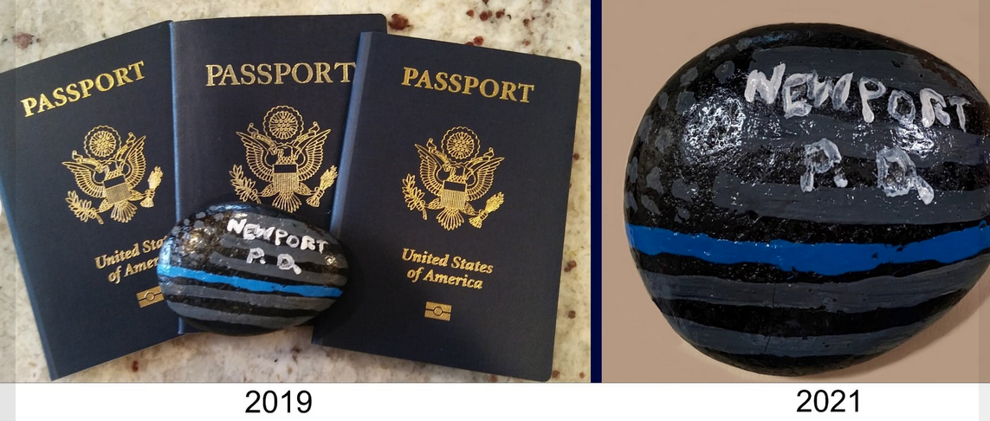 "That lack of exercise and lots of walking seeing the sights around the world has taken its toll on the now-rotund cobblestone, according to a NPD Facebook post. "But the TBL rock has been working out the past few weeks, getting back in shape and is hoping to hit the road again in the near future."
Internationally, the TBL rock has traveled to Austria, Canada, China, Germany (twice), Greece, Italy and Slovenia and nationally to Boston Maine, Key West Florida, Las Vegas Nevada, Leavenworth Washington, Nashville Tennessee, Phoenix Arizona, San Diego, California and Alcatraz in San Francisco, just to name a few locations.
The Newport Police Department encourages anyone planning a trip planned in the coming months who would like to take the TBL rock with them and send photos of the adventures, to send the department a message about when and where the trip is planned.
The police department has a spreadsheet dedicated to scheduling the TBL rock's journeys.
The Newport Police Department is located at 169 SW Coast Highway and may be reached at 541-574-3348.