The Nestucca Rural Fire Protection District (NRFP) responded to a call on Sunday, Sep. 16 at 8:35 p.m. about a second alarm fire at Cloverdale Storage.
Fire Chief James Oeder arrived at the scene at 8:41 p.m. Crews from Tillamook and North Lincoln County arrived at the scene in response to the dispatch.
"We found smoke coming out from a number of units," Oeder said.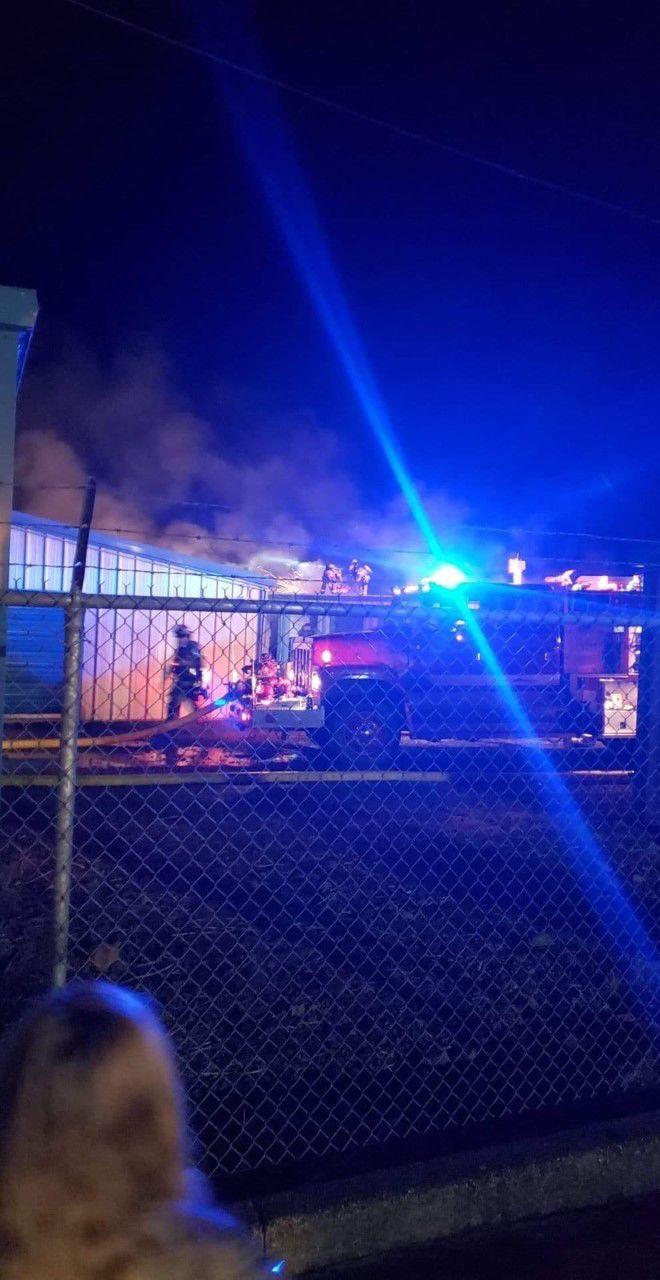 Oeder said there was fire in four of the storage units.
At 8:47 p.m., Oeder put out that it was a third alarm fire. This brought extra equipment from Bay City, Netarts, Tillamook and North Lincoln County.
By 9:24 p.m., the fire was knocked down. The standby unit and outline area units were released from the scene. The NRFP remained on scene overnight in case of flare-ups.
A fire investigator came to the scene in the morning of Monday, Sep. 16. The scene was cleared at 11 a.m. The investigator has not made a determination yet and is still reviewing videotapes.
As of now, the NRFP says that it was an unintentional fire and is not believed to be arson.
Roughly over 40 personnel were on the scene from the responding agencies. The NRFP had four engines, two rescues, and a command staff on scene. Tillamook brought two engines, one engine and rescue. One ambulance from Tillamook County General Hospital was also on scene.
There is no dollar value estimate for damages at this time, Oeder said. Most units will have smoke damage. Six units sustained fire or water damage.