Lincoln City resident Perry Gerber heard his auto alarm going off at about 4 a.m. on Wednesday morning, Oct. 27.
"That can't be my alarm," Gerber said to himself as he woke up to the sound of the alarm. As Gerber looked out the window he said he saw flames in his driveway and immediately called 9-1-1.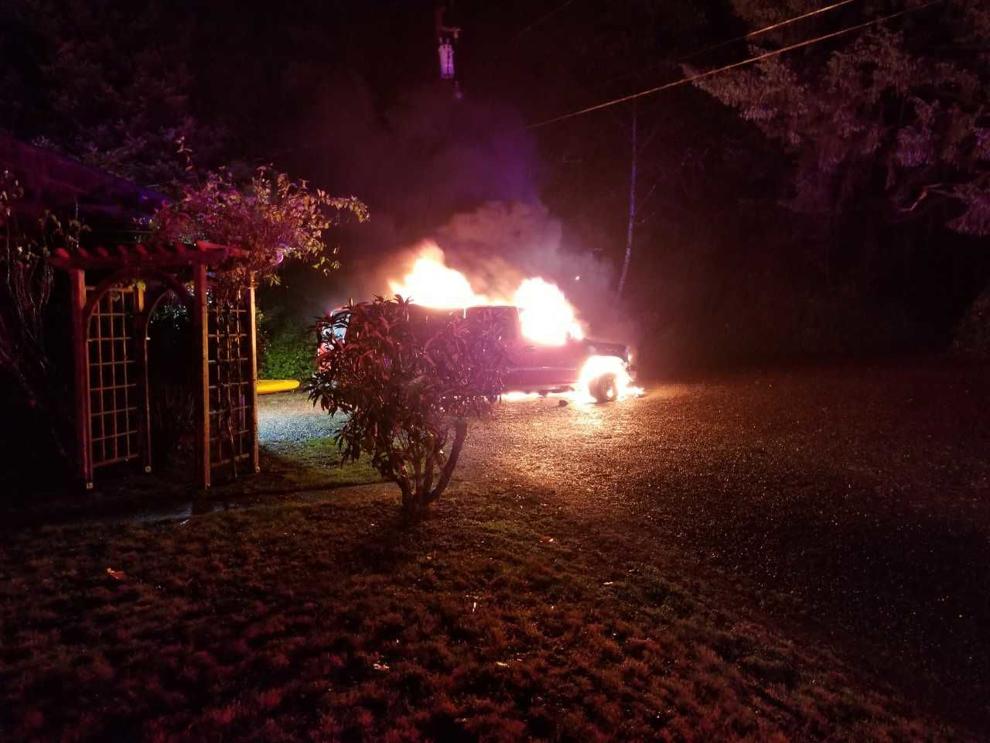 "I have a truck on fire." Gerber told dispatch.
As crews from North Lincoln Fire & Rescue and Lincoln City Police responded, they found a truck on fire located in the driveway of Gerber's home in the 2500 block of SW Dune, in Lincoln City.
Gerber, owner of Gerber Tire in Lincoln City, watched from his house as the fire crews put out the blaze.
North Lincoln Fire & Rescue Capt. Jim Kusz said a preliminary investigation doesn't show anything suspicious with the truck fire.
"It could be faulty wiring," Kusz said. 
NLFR Fire Marshal Ed Ulrich confirmed that as he continued the investigation into the cause of the blaze. Ulrich said the location of the fire made a critical difference.
"We are fortunate that the vehicle was parked in the driveway and not in the garage," Ulrich said.
North Lincoln Fire and Rescue responded to the scene with two engines.
Kuze said there were no injuries and there was no damage to the nearby house reported.