The National Weather Service (NWS) Portland annual winter weather outlook includes an La Niña Advisory.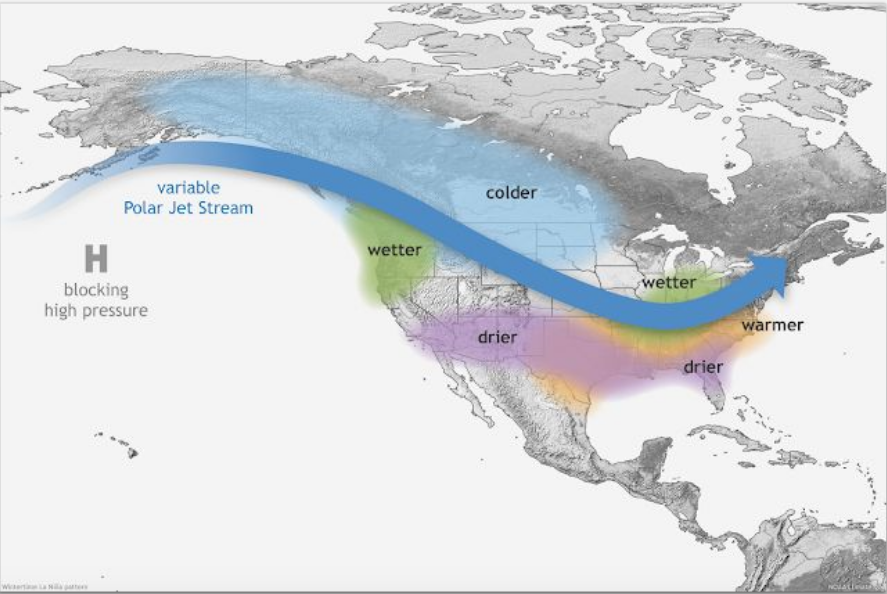 La Niña conditions have developed, and are expected to continue with a 85-90% chance of La Niña during the Northern Hemisphere winter 2021-22, the NWS outlook states. That means cooler than normal water across the central and eastern tropical Pacific. La Niña also includes higher chances for cooler and wetter than normal conditions for the Pacific Northwest during winter months.
La Niña can also produce increased surf and beach hazards. NWS Portland issued 10 High Surf Advisories, two High Surf Warnings, and seven Beach Hazard Statements from November 2020 through February 2021.
The NWS report shows that while Tillamook County is mostly out of the severe drought, Lincoln County continues to have severe conditions.
Those conditions heighten wildfire danger and can impact the regions economy, according to the Oregon Office of Economic Analysis (OOEA).
On one level, drought has a direct impact due to lost crops and reduced farm income, according to a June 2021 report from OOEA.
"However the impacts could be seen across the entire supply chain, from reduced sales to those input suppliers, and reduced product heading to food processors and the like," the OOEA report states. "Depending upon the severity, and how widespread the drought is, it can have price impacts even in global commodity markets, ultimately pushing consumer prices higher. The little bit of a silver lining is farmers will get better prices on the product they are able to harvest and sell."
The NWS report also states that many areas throughout Oregon experienced the driest March-May period on record and many locations also broke their all-time high temperature records during the week of June 26-30. 
Winter Weather Outlook Hightlights
• Higher chances for cooler and wetter than normal conditions for the Pacific Northwest in the upcoming winter months.
Higher than normal wave heights are expected along the west coast this winter.
November 2021 through January 2022 are expected to be wetter than normal for the time of year. 
February 2022 through April 2022 are expected to be wetter than normal with cooler temperatures than normal for the time of year. 
The NWS winter outlook also states that climate predictions can have skill in predicting seasonal totals and averages. However, most impacts are associated with short-duration storm systems.
Follow developments here online and in the print editions of The News Guard.
During the first week of November the National Weather Service (NWS) Portland held a winter …