There are 24 new COVID-19 related deaths in Oregon, including two in Lincoln County, raising the state's death toll to 4,141, according to the Oregon Health Authority (OHA).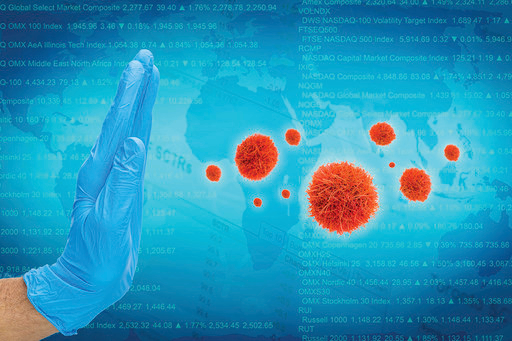 Oregon's 4,129th COVID-19 related death is a 57-year-old woman from Lincoln County who first became symptomatic on July 24 and died on Aug. 17; location of death is being confirmed. She had underlying conditions.
Oregon's 4,130th COVID-19 related death is a 67-year-old woman from Lincoln County who tested positive on June 18 and died on June 18 at Providence St. Vincent Medical Center. She had underlying conditions.
The OHA also reported 1,237 new confirmed and presumptive cases of COVID-19, 11 of those cases are in Lincoln County. The state's case total as of Friday, Oct. 15 was 347,616.
New COVID-19 vaccine breakthrough report
OHA's most recent update on COVID-19 breakthrough cases, released today, found that 72.8% of the 9,141 reported COVID-19 cases between Oct. 3 through Oct. 9, occurred in people who were unvaccinated.
There were 2,490 breakthrough cases, accounting for 27.2% of all cases.
The average age of the breakthrough cases during that period was 47. Sixty-five breakthrough cases involved residents of care facilities, senior living communities or other congregate care settings. There were 122 breakthrough cases in people ages 12 to 17.
To date, there have been 30,687 COVID-19 vaccine breakthrough cases in Oregon. The average age of all cases is 48. Breakthrough cases have been reported in all 36 counties.
Cases of COVID-19 are far more common in unvaccinated people. The report shows that the rate of COVID-19 in unvaccinated people is currently approximately 3.5 times higher than in vaccinated people.
To date, 4.4% of all vaccine breakthrough cases have been hospitalized and 1% have died. The average age of vaccinated people who died was 81.
The OHA officials said vaccination remains the most effective tool to reduce the spread of COVID-19.
The number of vaccine breakthrough cases identified in Oregon remains very small when compared to the more than 2.75 million Oregonians who have received at least one dose of a COVID-19 vaccine.
COVID-19 hospitalizations
The number of hospitalized patients with COVID-19 across Oregon is 575, which is 20 fewer than yesterday. There are 146 COVID-19 patients in intensive care unit (ICU) beds, which is one more than yesterday.
There are 56 available adult ICU beds out of 685 total (8% availability) and 289 available adult non-ICU beds out of 4,094 (7% availability).
Booster Update
This week, the U.S. Food and Drug Administration (FDA) was to consider whether to recommend that individuals who were vaccinated with Johnson & Johnson and Moderna COVID-19 vaccines should get booster doses.
The decision to recommend a booster for people who received these vaccines depends on how significant the decrease in immunity is for each vaccine. Like the Pfizer vaccine, the Vaccines and Related Biological Products Advisory Committee (VRBPAC) may decide that only certain groups of people need a booster. Immunity may be waning more quickly in some people than others. This could mean that the people who are losing immunity should be given a booster to boost their immunity, according to the OHA.
VRBPAC members will hear presentations of data from the companies that manufacture these vaccines. They will also consider the FDA's own analysis of the data. They will look at data that show whether there are significant decreases in immunity in people who have received the Johnson & Johnson COVID-19 vaccine and the Moderna COVID-19 vaccine individually, and whether a booster dose significantly boosts their immunity; then, decisions will be made separately for each vaccine.
Once the VRBPAC decides, the committee will make a recommendation to the FDA. If the FDA decides to recommend boosters, the decision will be considered by the Centers for Disease Control and Prevention's (CDC) Advisory Committee on Immunization Practices (ACIP). The ACIP is an independent panel of medical and public health experts. Before recommending, ACIP reviews all available clinical trial information, including descriptions of:
Who is most at risk for COVID-19, in particular for more severe disease
Who received the vaccine (age, race, ethnicity, underlying medical conditions)
How different groups responded to the vaccine
What side effects people had
Later this month, the VRBPAC will also consider whether the Pfizer-BioNTech COVID-19 vaccine should be granted Emergency Use Authorization (EUA) for children who are five through 11 years of age. The same process will be used to determine whether this vaccine should be recommended for children, the OHA said in a release.