A home, a hospital, a mortuary, an event center.
Over the years, the building at 560 SW Fleet Ave. in Lincoln City has held several names. Lincoln City natives may be familiar with its unique history that for many, has transcended outside the norm.
Certain places seem to call to us, and for local filmmakers James and Diana Warren, the Eventuary has done just that.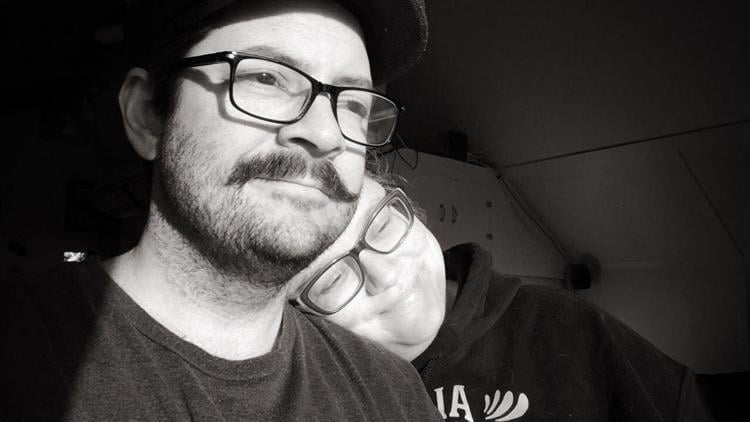 The Warrens, residents of Newport, are set to debut their first film 'Calls To Us'. The film debut was originally scheduled to appear at the Oregon Ghost Conference in Seaside on March 27, but has since been canceled due to COVID-19 concerns.
The documentary style film retells some of the history behind the Eventuary, while also exploring the paranormal world and finding closure through grief.
Growing up, James Warren admits that he didn't have much of an interest in the paranormal, in fact, it was something he was somewhat fearful of. That all changed when his father passed away and he started to experience something unexplainable.
"We have this jewelry box that is in a drawer in our room with just some things that belonged to my father: a pocketwatch, some tie clips he gave to me, you know, things like that," James explained. "For a few months, the drawer would just open. I'd be closing it and closing it, then eventually it happened enough to where I asked Diana, 'why are you opening up the drawer going through this stuff?' She's said, 'I've been meaning to ask you that.'"
James said it initially caused him to be fearful, but then he thought, maybe this is something I need to confront.
"Diana has a Master's in Public Health and I have my Bachelor's in Psychology, so we started thinking, how can we put what we know now towards a study of this and maybe help people, and ourselves, along the way."
The Warrens were welcomed into a world of exploring the paranormal, and through that world, they made a friend named Sarah Lemos, who was a medium from Salem. Lemos is now a regular on Travel Channel shows such as 'Ghosts of Morgan City' and 'Portals to Hell.'
The Warrens began talking to people with other mediums who were experiencing unexplained phenomena. They would travel all over Oregon, talking to families, staying at their houses, trying to experience what they experienced.
To help them find closure or just help them not be so afraid.
"It was mostly James doing a lot of counseling over the phone and just talking to people," Diana said. "We don't really search anything out. People would just contact us. And then James would start to counsel them and talk with them. Then we go meet with them and see what they're looking for."
In most cases, the Warrens wouldn't go out searching for the paranormal. But the Eventuary was a unique exception.
After finishing a long, taxing case in the Corvallis area, the Warrens were looking to take a break. But the break was short lived after receiving a tip on Facebook to check out the Anchor Inn in Lincoln City.
"One Sunday we just decided, let's just take a drive and see what comes with it," James said. "If they're open, we'll stop by, if not, we'll move on."
After making the trip, they arrived at what looked like a ghost town.
"We went in there and we didn't see a guest, we didn't see a host… We didn't see anything," James said. "Inside the building was very eclectic, very eccentric. It was an interesting vibe. They were playing old school 20s music… I'll never forget it."
After about 20 minutes, the couple decided to head out. But they were stopped by owner Kip Ward.
The Warrens introduced themselves as paranormal investigators. Then Ward directed them to Karen Richards, manager of The Eventuary. After setting up a meeting with Richards, the Warrens discovered just what they were about to be faced with.
"She walked us around the building, told us about the unfortunate and tragic history of the building and I had no idea of this place," James said. "I had no idea of the history. I had no idea of the tragic end that Dale (Omsberg) had in 2013 and didn't know anything about the scar on the community. That it was just a horrible experience for everybody involved."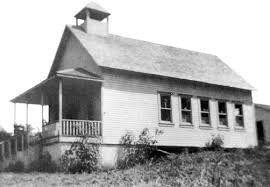 Richards described the history of local mortician Dale Patrick Omsberg, who has found to have 16 decomposing bodies in the parlor basement, with numerous others left unidentified in a mass grave in Lincoln City. Omsberg was sentenced to 30 days in jail, and forced the state of Oregon to rethink their crematoria law.
In 2013, Omsberg was accused of sexual assault in South Carolina. Shortly after, Omsberg died of a self-inflicted gunshot wound after a police standoff.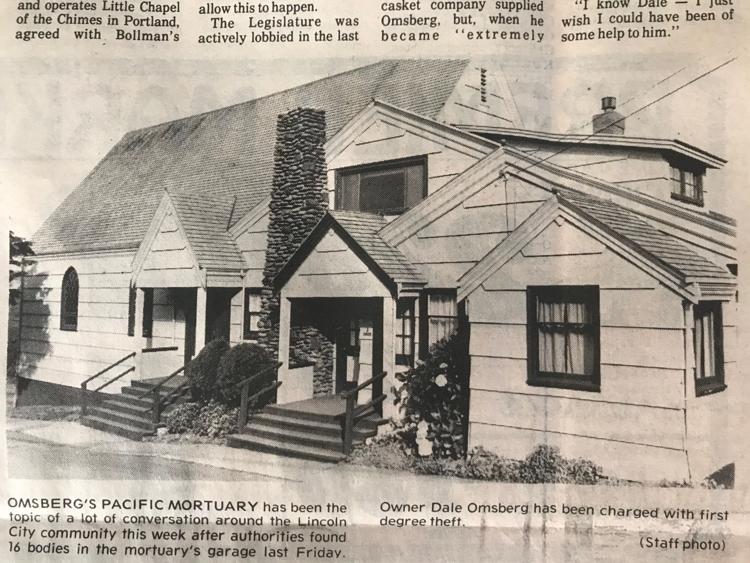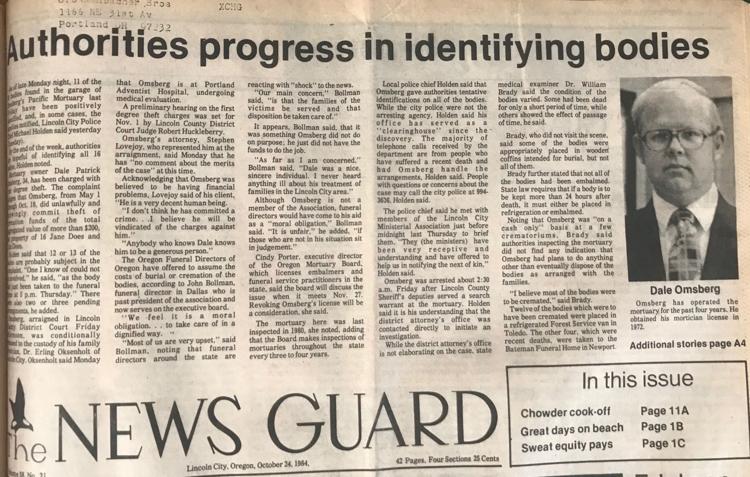 After hearing the stories from Richards, and a few of her personal accounts of paranormal happenings, the Warrens started filming and were given full access to film wherever and whenever.
"We took Karen's stories and we put them throughout the whole movie… She tells the story of what's going on," James said.
Confirming The Unexplained
The next step was to bring in reinforcements. The Warrens got on the phones and started inviting mediums to come check out the building. Not just any mediums, reputable mediums, like Sarah Lemos and others.
"I thought would be interesting to get as many mediums as possible, and see if what they found was congruent," James said. "Like if it matched what the other mediums were saying. Once I started going over those readings, I started noticing the things that they were saying were common. And it blew my mind."
The mediums found simple things about the building that that anybody could likely guess, but they also found some not so simple things, such as hidden documents, letters and a stash of pornography that was found behind the walls during the renovation done by Ward.
The Warrens began asking questions.
"What was Dale doing with the porn stash that he had hidden behind the walls? Like criminal psychology says, sexual crimes are a pattern. It really got me going, are we going to discover something new here? Is there going to be some victims that come forward because of this? Who knows, or maybe we can held some victim find closure," James said.
In 2018, Kip Ward passed away.
After years of studying The Eventuary, the Warrens said they had to put the film on hold.
"We met Kip through this situation and in the amount and capacity that I met him, I consider him a friend," James said. "I feel like he was a great man in our lives. He allowed us into his businesses, almost with no question. He changed our lives, and in whatever way, whether it's this film, or whether it's just the fact that he was such a giving and open person, and was willing to just let us go."
During that same time, the Warrens landed a meeting with Mike Holden, former Lincoln City Police Chief during the time of Omsberg's arrest.
"I went to the funeral services for Kip and it was the same day that I made an appointment to meet with Mike Holden, which seemed like an odd coincidence," James said. "He said 'I want to release this information that nobody knows to you for your movie.' Well, from the time that we met him to few weeks after, through an email back and forth, he changed his mind."
Holden decided to not take part in the film, because he had kept a promise to someone to keep the information he knew confidential. Hurt by the decision, James said he respected his choice.
"I came to the conclusion that no matter what he's holding back, what really matters is that Mike had integrity to keep his promise to whoever that person was," James said. "I feel like he showed his true self, that his integrity won through and that he kept his word to their original person. Mike's a good man.
"But I still wonder, what does he know? We still don't know that."
After the loss of Ward and the let down of losing Holden's information, the Warrens considered scraping the whole project.
"All I knew was I was called to this location. I went there alone at night. I went there with Diana. I went with mediums. I did all sorts of experiments," James said. "Then Kip died and I was asking myself well who's this for now? I was trying to work with him and help him out. I had to come to grips with like, what this is, should I throw this project away? Is it is it something just to stop?"
After some soul searching, the Warrens decided to trudge forward with the film, not just for everyone involved, but for themselves as well.
"It really became a study of grief and how people are called to locations and don't know why, and what they do with that grief," Diana said. "We dealt with our own grief and we would talk to different people and just reach out when we could and I don't know, I think it helps to talk about it because grief is something that a lot of people don't want to talk about."
James began cutting down the film and eventually formulated a structure among the hours of footage they had captured.
"The best way to do it was to let Karen from the Eventuary tell her stories and pepper in what the mediums were saying that matched what she was saying," James said. "To me the movie became about some coincidences bringing people together. This place is just a building that's in Lincoln City, just a building that brought us all together."