A non-threating situation provided a few valuable lessons for both rescuers and rescuees this week when a jet ski malfunctioned in the ocean.
On Feb. 17, at about 12:24 p.m., North Lincoln Fire and Rescue was dispatched to a report of two juvenile males stranded on a jet ski near Roads End.
After entering the ocean waters through the mouth of the Salmon River, the jet ski suffered an unknown mechanical failure, according to NLFR.
"They went through the jaws of the Salmon River and couldn't get the jet ski up and running again," said NLFR Public Information Officer Dennis Knudsen. "They began drifting through the surf and by the time we got to them they were down near Roads End State Park."
NLFR water rescue crews embarked into the surf on jet skis of their own to recover the two males and the stranded jet ski.
"The rescue was the simple part," Knudsen said. "Since they were about 100 yards from the breakers, there wasn't any threat of danger."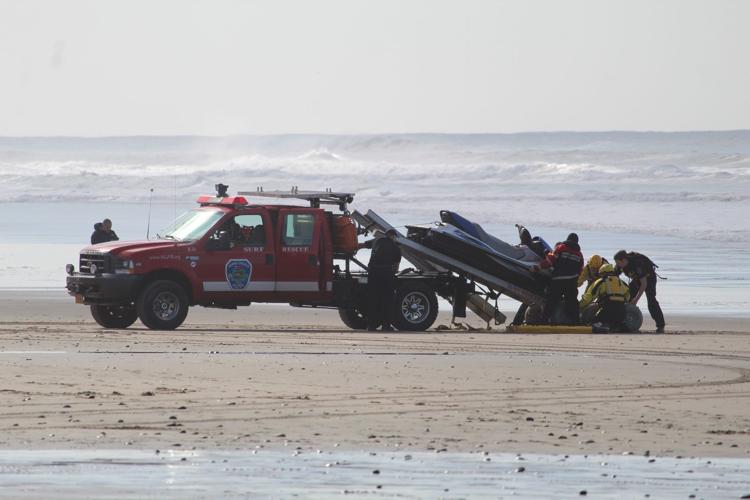 Each person was brought back to shore for evaluation. The tricky part however, was the recovery of their jet ski.
"The challenging part was getting their immobile jet ski through the surf and to shore," Knudsen said. "Because of the conditions we had to leave it for the Coast Guard to recover."
No injuries were suffered during the recovery and the water rescue crew used this incident as a rare training moment during this time of year.
"We don't get many water rescues with the jet skis this time of year," Knudsen said. "It's much more common in the spring and summer time when people are out in the water and they might get caught up in a rip current."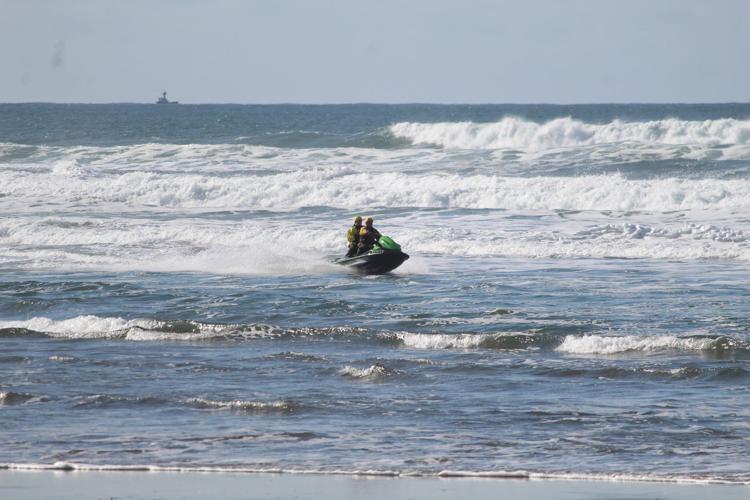 Water training sessions are also scarce during the winter months for a couple of reasons. One it gets dark earlier so NLFR is limited on time and two, most of their water rescue team members are volunteers, so they have to work around all our schedules. That being said, NLFR is planning to do more training soon.
"We are also looking at getting that car out of the river that has been on Highway 18 for a few weeks," Knudsen said. "We've been waiting for water levels to drop."