UPDATE Posted Jan. 13
The following update is from Lincoln City Police.
On Saturday, January 12, at about 1:08 p.m., Lincoln City Police officers responded to a report of a vehicle vs pedestrian motor vehicle crash in the area of Hwy 101 and NW 14th Street.
When officers arrived on scene they found a woman and her 18-month-old child had been struck by a vehicle while in a crosswalk on Highway 101. The child had sustained some obvious injuries to her face. Emergency medical personnel from North Lincoln Fire & Rescue and Pacific West Ambulance arrived on scene and began medical treatment of the woman and child.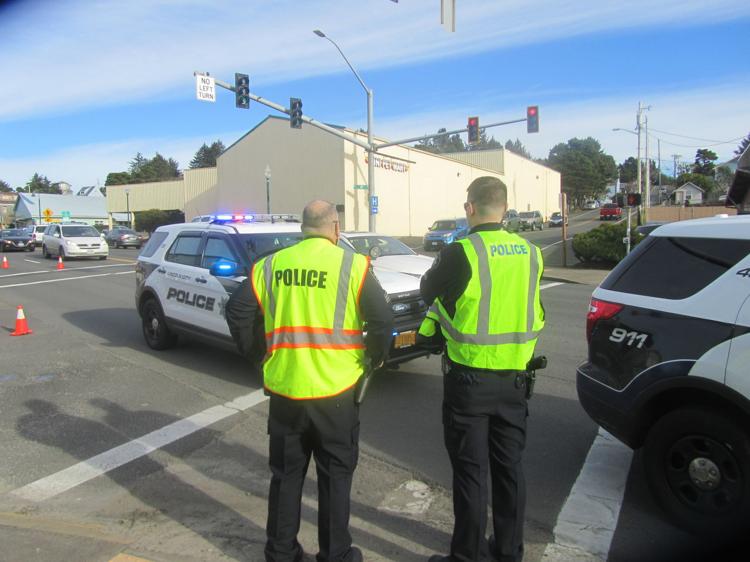 The subsequent investigation determined that the woman, Anayely Barbonio-Gutierrez, 21, of Lincoln City, was pushing her child in a stroller across Highway 101, from the west to east, in the crosswalk at the intersection of NW 14th Street. A vehicle driven by Shawn A. Miller, 49, of Otis, was making a right turn from NW 14th Street onto Highway 101 and struck the woman and child in the stroller while they were in the crosswalk.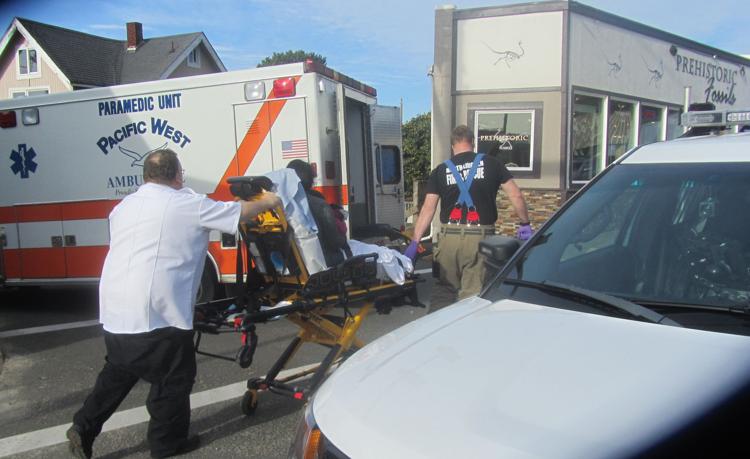 Barbonio-Gutierrez and her child were transported by Pacific West Ambulance to Samaritan North Lincoln Hospital for further medical examination and treatment of their injuries, which are believed to be non-life threatening at this time.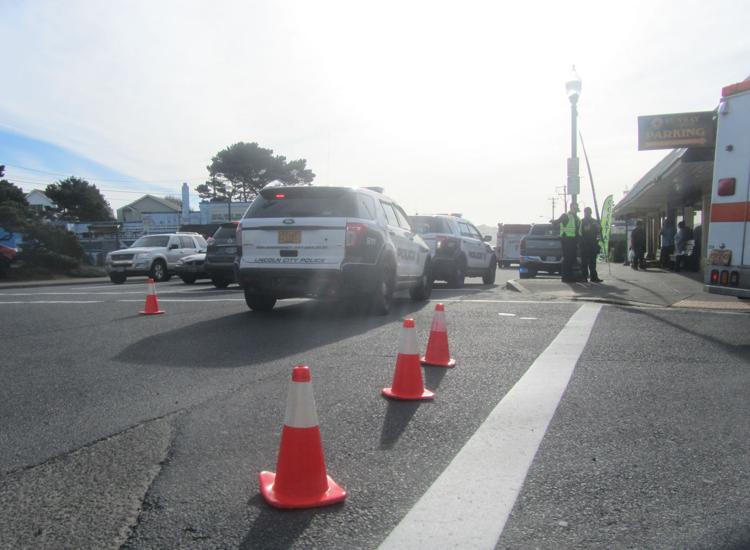 The driver of the involved vehicle, Shawn Miller stayed on scene and cooperated with the investigation. Miller reportedly did not see the woman crossing the highway with the stroller until just before hitting them. There were no signs of impairment observed on the driver and speed is not believed to be a factor in this crash. Miller was issued a citation for Failing to Yield to a Pedestrian in a Crosswalk.
The members of the Lincoln City Police Department would like to remind all drivers to use caution while traveling on, or turning onto the highway from the side streets and be aware of pedestrians crossing the roadway.
Previous News Guard coverage posted Jan. 12.
A woman was struck on Saturday afternoon, Jan. 12,  while trying to cross Highway 101 at NW 14th St. in Lincoln City.
According to Lincoln City Police, the unidentified woman, who was pushing her child in a stroller, was in the crosswalk, walking east, when a man in a Dodge Ram pick-up truck struck them while attempting to turn south from NW 14th St., onto Highway 101.
"I went to turn right, the pole was in the way, couldn't see the lady standing here, was looking to avoid traffic as I came right, coming out about two miles an hour; I bumped her, she bumped into her stroller, and her stroller tipped over. The baby got a bloody nose," The driver of the pick-up, who wished to remain anonymous, told The News Guard. "It was a simple, stupid, silly … I just missed her behind the pole."
The victims were transported to Samaritan North Lincoln Hospital where they are being evaluated. Their status is not known at this time.
Police are continuing the investigation to determine if any charges will be filed.