After years of planning and construction, Lincoln City's new $42 million hospital is about to officially open. The original hospital, which is thought to be the last remaining wooden hospital in the United States, was built on the shores of Devils Lake in 1967-68. The new building was constructed, quite literally, right next to and somewhat on top of the old building, on NE 28th St. in Lincoln City.
The new hospital is expected to open soon. An exact opening date has yet to be announced. The News Guard joined Samaritan North Lincoln Hospital CEO Dr. Lesley Ogden for a walk through the new hospital. The following is her insight into the new medical facility.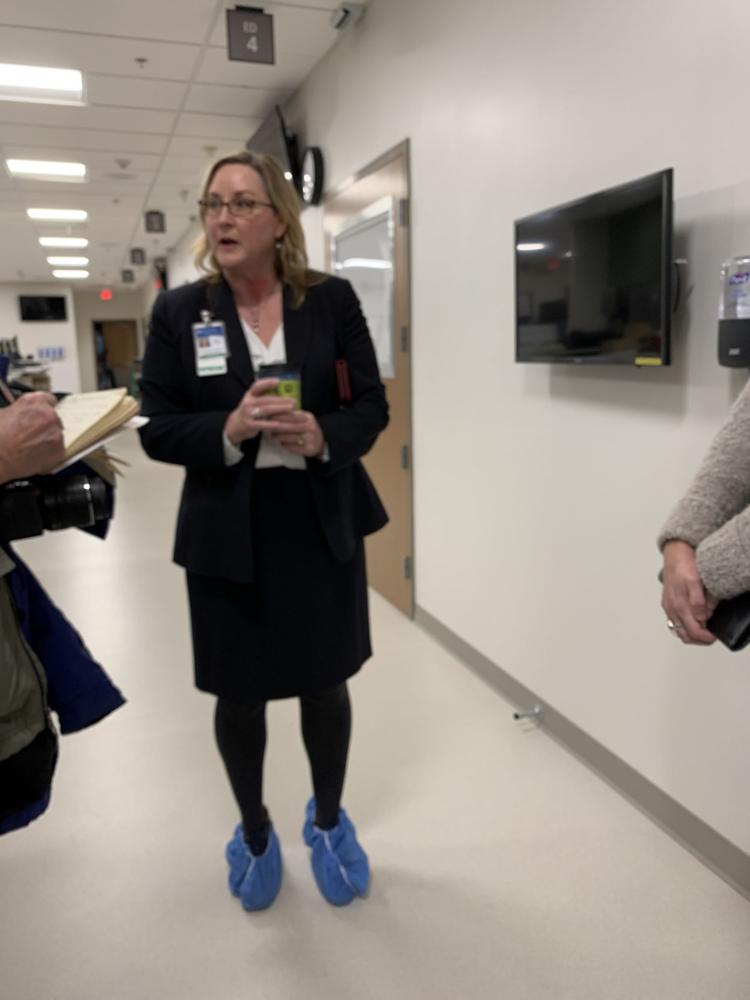 News Guard: What has been the most challenging aspect of building this new hospital for you and staff?
Dr. Ogden: One of the most challenging aspects of this project has been the logistics of building a brand new hospital literally just a few steps away from the existing building, on what had been the main parking lot. This created hardships in terms of providing enough convenient parking for patients, visitors and staff. Also, there was some unavoidable construction noise, especially during the pile-driving phase. Overall, our patients have been very understanding.
News Guard: What has been the most rewarding aspect of building this new hospital?
Dr. Ogden: I am tremendously gratified by the sense of collaboration and unified effort that kept this project on budget and on time. Staff, board members, community members, the design-build team – everyone worked together tirelessly to make our innovative vision a reality. Our patients and community will benefit for decades to come as a result of this teamwork.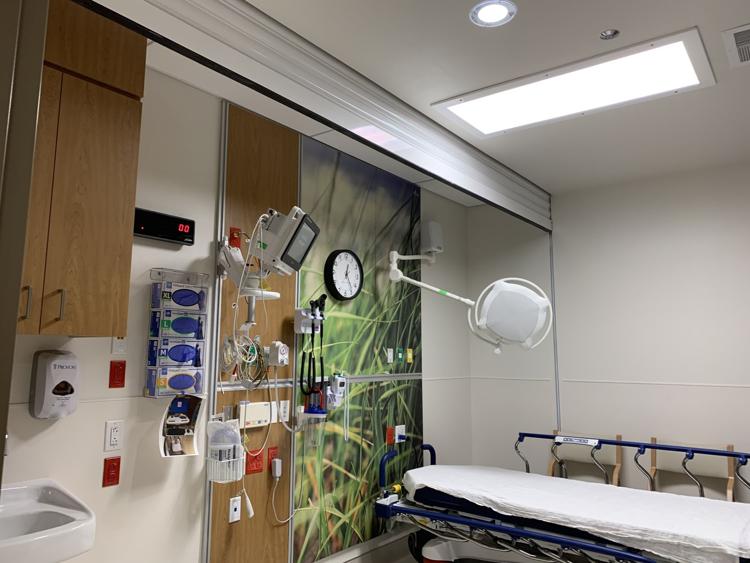 News Guard: What is the overall economic benefit of this new hospital for Lincoln City?
Dr. Ogden: Without a doubt, thriving community hospitals such as ours are huge economic drivers. Studies have shown that for every 10 health care jobs, another nine jobs are generated in related areas, and for every $10 produced in net income, $7 is provided in value in other related areas. Samaritan North Lincoln Hospital is one of the largest employers in north Lincoln County, with positions ranging from entry level to highly-educated professionals. These employees live in our community, pay taxes, spend money locally – the economic impact cannot be overstated!
News Guard: Describe the difference in walking into and gaining medical services in this new facility compared to the older hospital?
Dr. Ogden: Not to disparage our old hospital, which served wonderfully for decades, the difference will be night and day – in appearance and processes. Our old wood building is showing her age and it hasn't always been easy for patients and visitors to find their way around the old building. The new facility is fresh, bright and beautiful with a coastal forest and ocean theme. The building layout features a patient-centered design, with on-stage/off-stage areas for patients and staff, ensuring greater patient privacy and efficient work flows. The main entry and emergency entry will be clearly visible with convenient parking. Once inside, outpatient services will be easy to find and delivered with a one-stop approach. That is, most all services will come to the patient, instead of having the patient move from department to department. With only two public hallways that don't go in circles (as in our old building) it should be easy for patients and visitors to find their way.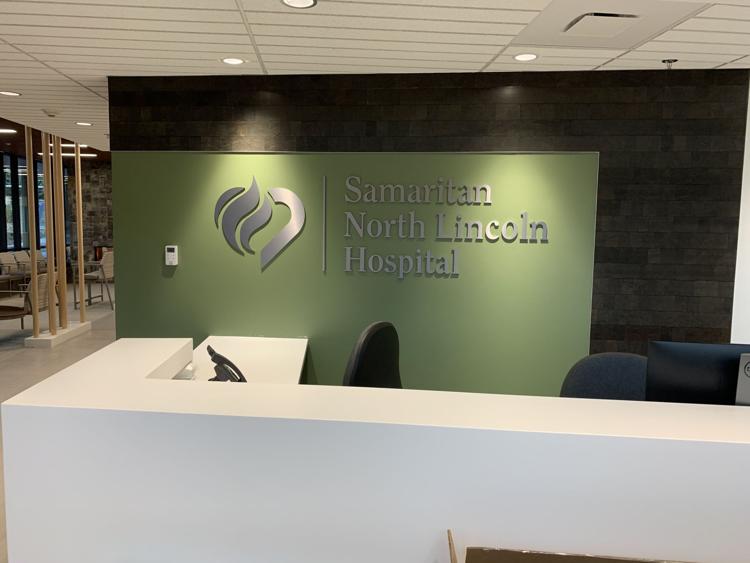 News Guard: Summarize the range of new patient services/equipment at this new hospital.
Dr. Ogden: As a Critical Access Hospital, our stated purpose is to improve access to health care by keeping essential services in rural communities. That hasn't changed with our new hospital. We will continue to offer 24/7 emergency services, along with maternity care, general surgery, orthopedic surgery, eye surgery, oncology services, infusion and wound care. We have a full range of diagnostic imaging services, full-service medical laboratory, cardiopulmonary services, and physical, occupational and speech therapy. Samaritan will continue to operate our primary care and specialty medical clinics, both on campus and on Highway 101. While the scope of services remains broad and has not changed, we are furnishing our new hospital with the most current state-of-the art medical and tech equipment.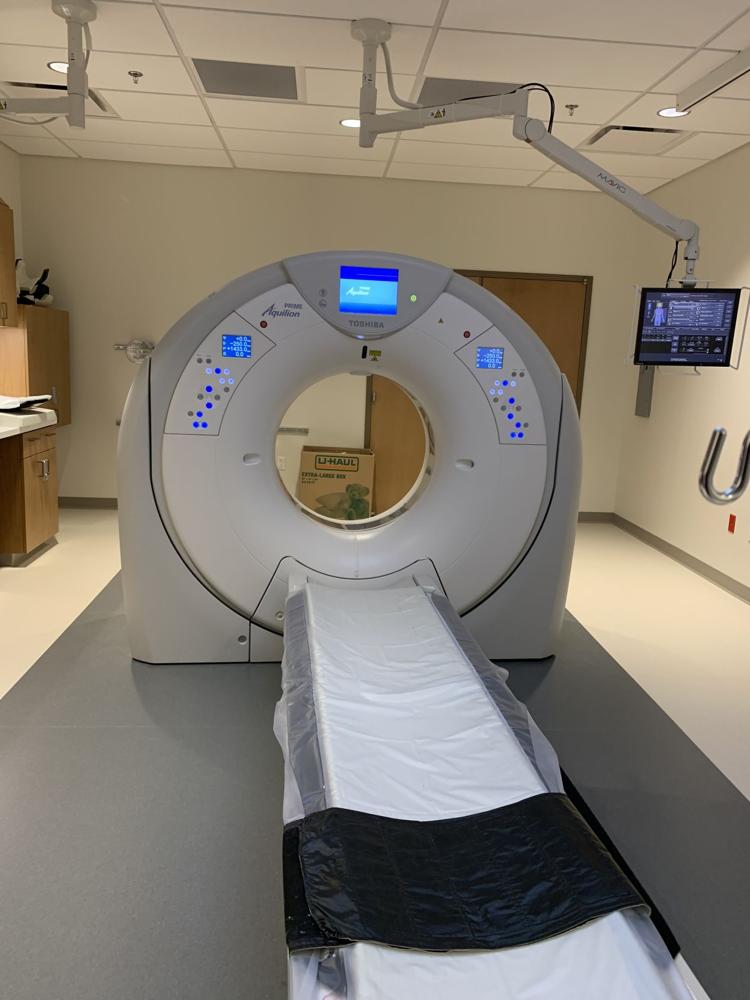 News Guard: How many doctors, nurses and other personnel will be employed at this new hospital and is that more, less or the same from the older hospital.. and why?
Dr. Ogden: Samaritan North Lincoln Hospital employs approximately 350 people, and that number is expected to remain the same after the new hospital opens.
News Guard: What was the final cost of building this new hospital and how was it funded?
Dr. Ogden: The final construction cost is $42 million, which was entirely funded by the nonprofit Samaritan Health Services. The North Lincoln Hospital Foundation committed to raise an additional $7.5 million through community philanthropy, for the purchase of fixtures, furnishings and equipment.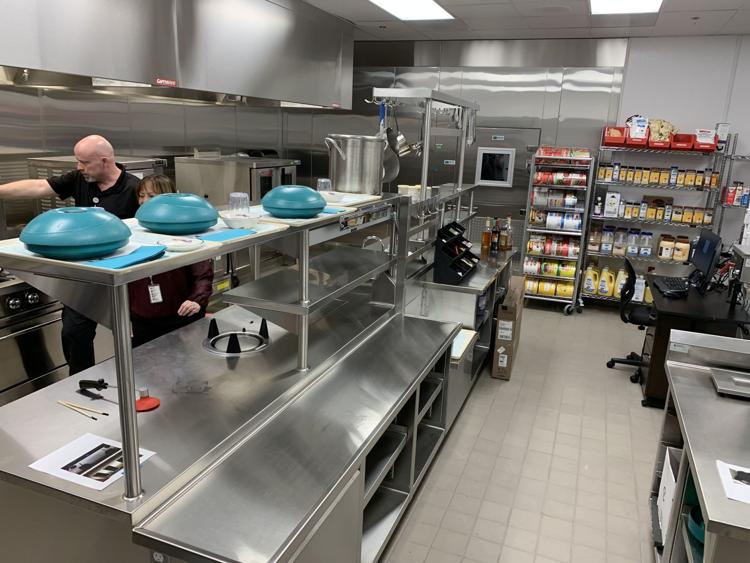 News Guard: What is the annual operating cost of the new hospital, with personnel?
Dr. Ogden: Annual operating costs of the current hospital in 2018 (2019 data aren't available yet) was almost $66 million. While the costs of delivering health care almost never goes down given the spiraling costs of medications, declining reimbursements from payers, and increased costs of living for employees, etc., we hope the costs of operating a more efficient and modern hospital facility will help lower our operating costs overall.
News Guard: Is there room to expand at this new hospital, and what would likely be added and when?
Dr. Ogden: The new hospital is designed for future expansion, if needed. Additional patient rooms can be added at either end of the north-south inpatient hallway and there is space at the northwest side of the building for an MRI building to replace the existing one that is in a stand-alone building on the hospital campus.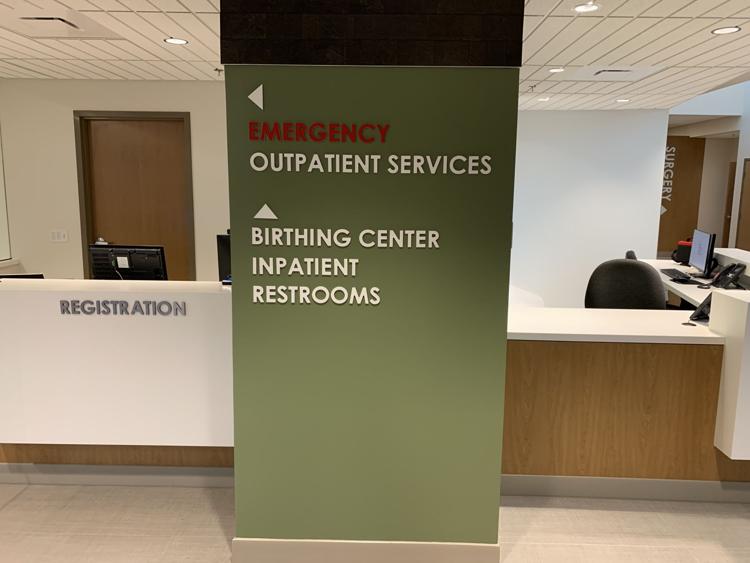 News Guard: How many public parking spots are available and is that more or less than the old hospital?
Dr. Ogden: There are 291 parking spaces which meets the city's parking requirements for the site and is approximately the same number as before.