A nearly 9-foot female thresher shark washed ashore on the north end of Manzanita on Wednesday, July 31, confirmed Chris Havel from the Nehalem Bay State Park. City staff called the Seaside Aquarium as the shark was still alive, however, the shark died shortly after.
State park rangers kept folks back until the aquarium staff arrived. There is no word on the cause of death, said Havel. Aquarium staff also collected a deceased harbor seal at the same time.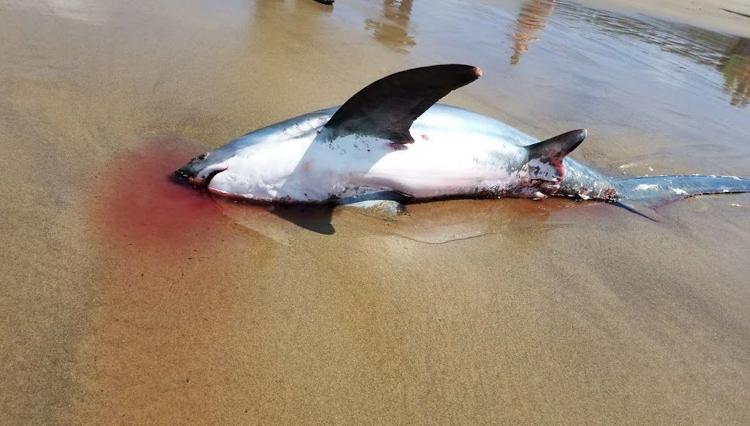 "Thresher sharks do naturally live off the coast, but don't often wash up," said Havel. "All wild animals deserve a wide berth, but this species isn't known to pose a threat to people."
Although occasionally sighted in shallow, inshore waters, thresher sharks are primarily pelagic; they prefer the open ocean, venturing no deeper than 1,600 feet. Common threshers tend to be more common in coastal waters over continental shelves.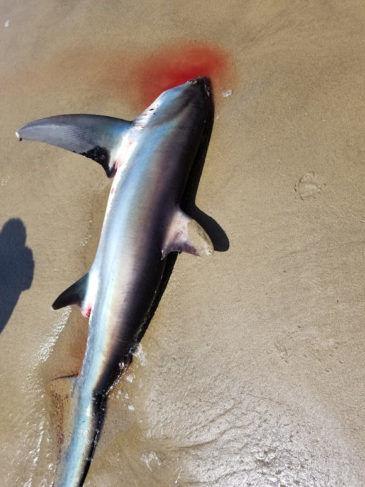 Thresher sharks do not appear to be a threat, although some divers have been hit with the upper tail lobe. All thresher shark species have been listed as vulnerable to extinction by the World Conservation Union since 2007.