We're now beginning to see Coronavirus response measures from Congress and the President in Washington DC, from our Oregon Governor, the state legislature, and from local cities and counties. That's the good news. The bad news is that it becomes increasingly confusing to keep track.
Federal: Congress has passed the Coronavirus Aid, Relief, and Economic Security (CARES) Act, which is designed to focus on the economic impacts the virus is having on communities across America. That bill heads now to the President's desk for a signature.
- The bill provides $349 billion in fully forgivable loans to small businesses, the self-employed, independent contractors, and non-profits with fewer than 500 employees. These loans will be available through banks or directly from the Small Business Administration.
- For people who have lost their jobs or seen their incomes fall, the bill increases unemployment insurance benefits by $600 per week, enough to replace the average worker's full paycheck. It also temporarily extends unemployment insurance for the first time to gig workers, people who are self-employed, and part-time workers, and also extends unemployment insurance benefits by an additional 13 weeks.
- Most working and middle-class Americans will receive emergency checks of roughly $1200 per adult and $500 per child.
- The bill also recognizes that health care sector employees, emergency responders, sanitation workers, and other essential workers who work hard to keep us safe are juggling their own family responsibilities -- and provides states with $3.5 billion to provide these Americans with child care assistance.
- And critically, the bill provides $150 billion to help hospitals and health care providers meet the surge in coronavirus cases as they work to keep Americans healthy.
Oregon Legislature: The Oregon Legislature is likely to meet in special session next week. A special Joint Committee of both Senators and Representatives has crafted a series of recommendations to support economic relief and household stability for low-income workers, individuals, and small businesses who are at risk of being significantly impacted by the COVID-19 pandemic.
The Coastal Caucus has been meeting by phone regularly to ensure coastal concerns are addressed in the recommendations.
Local Government: Cities and counties along the beach have taken steps to reduce inbound visitors. They have closed hotels, vacation rentals, and parks for camping except for long term tenants who live at those locations. Some cities are using Transient Lodging Taxes to purchase gift certificates at local businesses. Others are using those dollars to offer "bridge" grants to help local business pay bills while they are closed. I'm continuing to meet with local leaders as they work to protect our communities.
Oregon State: Last week, Governor Brown announced the Stay-Home, Stay-Safe order. Schools, non-essential businesses, and parks have been closed. All of us are asked to minimize contact with anyone outside our immediate household, stay home when possible, and maximize safety through hygiene. Here is additional news from the State:
- Our Oregon State Police have issued a clear outline of whether you can drive, hunt, fish, or use rest areas.
- Oregon Tax Filing has been delayed until July 15.
- I continue to hear that the Employment Division is hard to reach. I'm not surprised! The state fielded 76,500 new claims last week, up from 4,900 the week before. Try applying online in early evening when web traffic is lower. The Employment Department has FAQs and information on relaxed UI rules on their website.
- The Oregon Department of Consumer and Business Services issued a temporary emergency order requiring all insurance companies to extend the grace period for premium payments, postpone policy cancellations and non-renewals, and extend deadlines for reporting claims.
- Here is a statement from Oregon State Parks: "The decision to close all state parks does not include the beach. It closes all state park-managed beach accesses. We will have to revisit this decision if we see a persistent problem with people failing to maintain social distance of 6'. Stay home. Save lives."
- Small businesses should also be aware that the federal Small Business Administration approved Oregon's request for a disaster declaration, making Oregon businesses eligible for favorable loans under the SBA's Economic Injury Disaster Loan program.
Can my pet get COVID-19? The Centers for Disease Control and Prevention (CDC) and the World Organisation for Animal Health have issued advisories saying there is no evidence at this time that companion animals can spread the COVID-19 virus. And of course, they can help you endure the stay-home, stay safe environment. Get out for a walk together! But please maintain a prudent distance from others and don't let anyone pet your dogs.
Individuals who become sick or require hospitalization will need to have someone to take their animals. Some steps to take include:
- Identify a family member or friend who can care for pets if someone in the household becomes too ill to care for them.
- Have crates, food, and extra supplies on hand for movement and relocation of pets if necessary.
- Keep all animal vaccines up to date and have copies of those records available in the event that boarding becomes necessary.
- Ensure that all medications are documented with dosages and administering directions. It's a good idea to include the prescription from your veterinarian with the medications in your pet's to-go bag.
- Pets should have proper identification: a collar with ID tag and a microchip with current, up-to date contact information.
We're All In This Together: As the health and attendant economic crisis evolves, it becomes more important that we work together, support our neighbors, and be part of a community. Reach out to people on your street that may need help getting groceries or prescriptions. Sew a facemask or two in your home-time. Order a gift card.
Here are some creative examples I've seen of people making a difference.
- Rogue Brewery and Distillery in Newport does great things with alcohol. Now they are using it to produce sanitizer and offering it free to hospitals and first responders. Nicely done!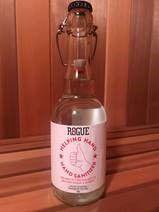 - Lindsay Johnson of Lincoln City is using his 3-D printer to make splash shields for our local hospitals. The shortage of personal protective equipment (PPE) is a real problem and we're seeing individuals like Lindsay step up with creative solutions.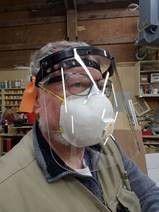 - Hawk Creek Café in Neskowin is still cooking. They are making free meals that neighborhood volunteers are delivering to homes where people have "sheltered in place". That's the kind of community support that makes Neskowin special.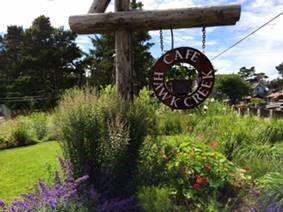 I'm happy to share other examples of people helping people. If you see good work being done, let my office know about it.
And please remember – the best thing you can do to protect yourself, your family, and your community is to maintain distance from others, stay home when you are able, and wash your hands every time you touch something new.
Thanks again to those who need to work to protect the rest of us - health care workers, first responders, food and pharmacy workers, child care providers, and all of those other essential workers still on the job.
Representative David Gomberg