Yesterday afternoon, Governor Brown announced a requirement that face coverings be worn while in indoor public spaces, such as grocery stores and other businesses throughout Lincoln County beginning Wednesday, June 24. Governor Brown will hold a press conference today, June 18, at 11:00 am.
A live stream will be available for the public. Spanish and American Sign Language (ASL) simulcasts will also be available. The event will be recorded in case you miss it live.
I'm sure some of you will find this requirement offensive. Some will find it unnecessary. And many more will find relief in a rule that ensures we all act in a safe and considerate manner and that the many visitors coming to the beach will be expected to do the same.
The concerning news from Lincoln County could just as easily have come from neighboring Tillamook, Yamhill, or any other part of Oregon. What we know is that an outbreak in a processing plant has been followed with outbreaks in two popular restaurants. In ten days, we have gone from nine positive COVID cases to 226. That's just how fast this thing can grow.
The Central Coast now has the dubious distinction of having the highest unemployment in the state, the fastest growing outbreak in the state, and with one-in-three people over age 65, the highest proportion of potentially vulnerable residents in the state.
Of particular interest to me is that 95 percent of the workers testing positive showed no symptoms. Because they did not feel sick, it was more difficult to convince them to stay home, not go shopping, or to limit contact with friends. It also made it difficult to quarantine family members who feared losing jobs or the ongoing uncertainty and delays in getting unemployment benefits.
Our local health sector has responded swiftly and credibly.
Every employee and temporary worker in the affected plant was tested. They have now implemented cleaning and health standards as they consider reopening.
People testing positive are being interviewed as part of the contact tracing process to determine where they may have been exposed or who they in turn may have exposed.
Late Wednesday, Senator Roblan and I both contacted the Governor asking for help from the Oregon Health Authority. Within ten hours, OHA responded with expertise, supplies, and translation support.
This weekend, OSU will be conducting door-to-door COVID testing in cities affected by the outbreak. Testing is voluntary, non-invasive, and free. We're fortunate to have Hatfield here and they continue to be good neighbors and a community asset.
Lincoln County Public Health will resume daily updates of county COVID case counts.
Earlier this week, County Public Health and CERT volunteers distributed thousands of free masks to families and businesses.
Our two new hospitals have fortunately only received two new COVID patients. But if needed, they are ready to treat more.
This weekend, County Emergency Management will conduct a test of their phone and broadcast communication system. Do not be alarmed! As many of us grew up hearing on TV – "This is only a test".
I am not naive to the problems encountered or over-simplifying the response. But overall I believe we have done well in the face of a difficult and dire situation.
In our part of Oregon, we have three primary industries.
With tourism, our greatest need is also our greatest fear. We want and need visitors to come here. But we also worry that they will bring exposure with them or refuse to heed mask and distancing guidelines. Meanwhile small businesses struggle with fewer customers and new regulations.
Our second industry produces perishable food commodities. Cows need to be milked even when people aren't buying cheese. Fresh crab sells for more than frozen. And when restaurants don't buy fish, processors freeze and store it which ends up lowering prices next year.
Our final and often overlooked industry is retirement. Many don't feel vulnerable but statistically they are. And the worry that they may be at risk creates divisions with the tourism industry that needs people to come visit and spend.
As I said last week, the COVID crisis requires the best of us. I often refer to the "Three C's" – caution, courtesy, and common sense. Take care of yourself and your family. Be considerate and helpful of your friends and neighbors. And be kind to strangers. That's who we are here.
The Governor has just announced a Special Session next Wednesday, June 24. This process can take anywhere from one to five business days, depending on how fast bills can move through committees and votes in the House and Senate. The DRAFT list of issues that may become bills in the special session is currently being discussed.
Broadly, the proposals fall into three groups: Police Accountability, COVID Emergency Issues, and Others.
Police Accountability proposals include creating a statewide database of officers who have been disciplined, putting the attorney general in charge of investigating use of force instead of local district attorneys, requiring officers to intervene when colleagues use unreasonable force, and banning chokeholds. In addition, a proposed change would make it more difficult for arbitrators to overturn discipline imposed on police officers.
Some of these measures are aimed at metropolitan Portland, which has seen controversial cases involving police use of force. Our local law enforcement agencies have good relationships with their communities. But strengthening oversight of police operations is an important discussion to have, and most of the proposed changes have bipartisan support in the Legislature.
COVID Emergency Issues include a dozen ideas that extend the prohibition on residential or commercial evictions and mortgage foreclosures, extend court dates, address public meeting laws, and allow electronic notarization. One proposal would limit liability for hotels and motels for COVID exposure if they follow all rules and guidelines. I'd like to see that extended to all small business and include VRDs.
I am waiting to see specific language for these working proposals and may or may not support them all.
Other Issues include a group of technical fixes to the Corporate Activity Tax including a section I requested to exempt sales of milk.
Special procedures are quickly being developed to allow the Legislature to convene while maintaining safety and distancing. Our Constitution requires a quorum to be physically present. But we may rotate to the chamber in groups of less than 25 for debate and voting. The Capitol will be closed to the public. Committee hearings will allow electronic testimony and other steps are being taken to allow notice, participation, and transparency.
We are likely to have another Special Session in late July or in August to deal with much needed budget questions. We know from the May 20 Revenue Committee meeting that income may be down by about $2.7 billion (over 10 percent of our General Fund). This might require big cuts, because unlike the Federal government, which can borrow or print money, Oregon must balance its budgets.
Timing for a budget Special Session to make targeted cuts and investments is a tricky balance. On one hand, we are waiting to see how much more Federal help may arrive and how much revenue will come in from the estimated state income taxes due July 15 and from the new Commercial Activities Tax (CAT). On the other hand, the longer we wait to make any cuts and investments, the harder those cuts are on the state agencies, school districts, and other providers.
Returning to K-12 Next Fall
The Oregon Department of Education (ODE) released initial guidelines for K-12 students to return safely for the 2020-21 school year. "Ready Schools, Safe Learners," produced in collaboration with the Oregon Health Authority, will be updated throughout the summer and into the school year. The Oregonian summarizes the guidelines here.
The framework focuses on each school district crafting an Operational Blueprint for Reentry. Each blueprint will be tailored to the local context and local needs and will require approval by ODE. Each plan must address eight essential elements.
Facilities and School Operations
Family and Community Engagement
Mental, Social and Emotional Health
By August 15 or prior to the beginning of the 2020-21 school year, the local school board (or private school operator) must review the Operational Blueprint for Reentry and make it available to the community online. The blueprints will require that every school building, under the direction of the district, determine whether they teach all students on site, teach all students through new comprehensive distance learning, or utilize a hybrid model.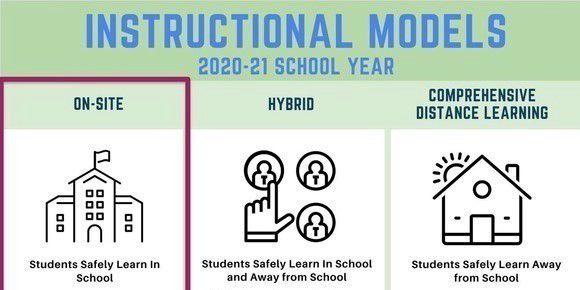 Resuming In-Person Higher Education
Effective June 14, 2020, in-person instruction, research, and residential activities at Oregon colleges and universities may resume if institutions meet minimum COVID-19 public health standards adopted by the Oregon Health Authority and the Higher Education Coordinating Committee. Students and parents should reach out to schools directly to talk with admissions to find out school plans and where to get up-to-date information
That's the news for this weekly update. And there is lots of it! Stay safe, wear a mask, and please let my office know if you're experiencing difficulties receiving food, shelter, or unemployment benefits.
Representative David Gomberg