The Taft 7-12 girls soccer team played a pair of games last week and closed out their season with back-to-back wins against a few competitive squads.
On March 29, the girls made the trip to Sweet Home. Coming into the game against a larger team, head coach Joey Arce-Torres said the girls played a bit passive in the first half of the game, which resulted in no goals from either team.
"In the second half, I only asked one thing of them, 'be first to the ball,'" Arce-Torres said. "We came out energized. Chloe Peterson hit a perfect shot about 15 yards out from a free kick that hit nothing but upper net, a bullet. Avery Nightengale received a great through ball from Ryan Sou to put a second goal in, then hammered another one in before the Sweet Home defense knew what happened."
Defensively, Arce-Torres said the Tigers kept them scoreless until late in the second half. A call was made in the box against Taft which yielded a successful penalty kick for Sweet Home. Junior goalkeeper Nicole Reyes had another strong showing with help from back line players Olivia Coulter, MirandaHankins, Arianna Moralez and Aliviah Mode.
"The team is improving every week and they are hitting their stride," Arce-Torres said. "They now recognize how to win and how to practice effectively. It's been a fantastic season and I am very pleased with their progress."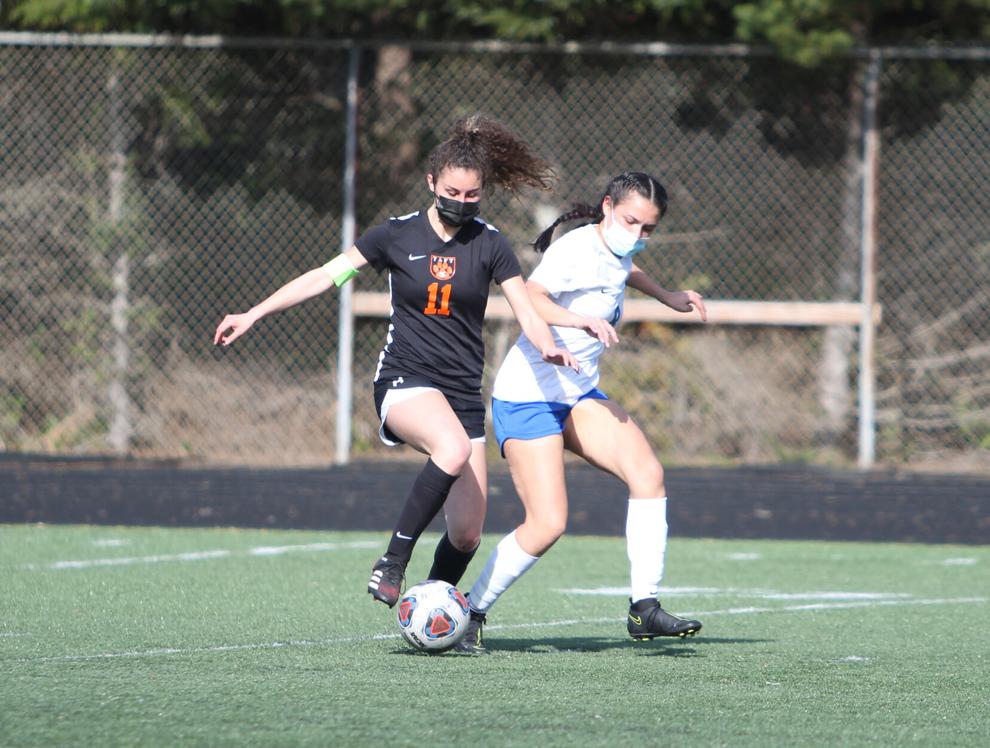 The Tigers ended the season against a depleted Amity team on March 31 in front of a home crowd. With the Warriors only able to field eight players, Taft matched the visitors by only playing eight of their own players.
"It's purely a sportsmanship move," Arce-Torres said. "I was told by the Amity coach that only one other team showed that same sportsmanship during his season."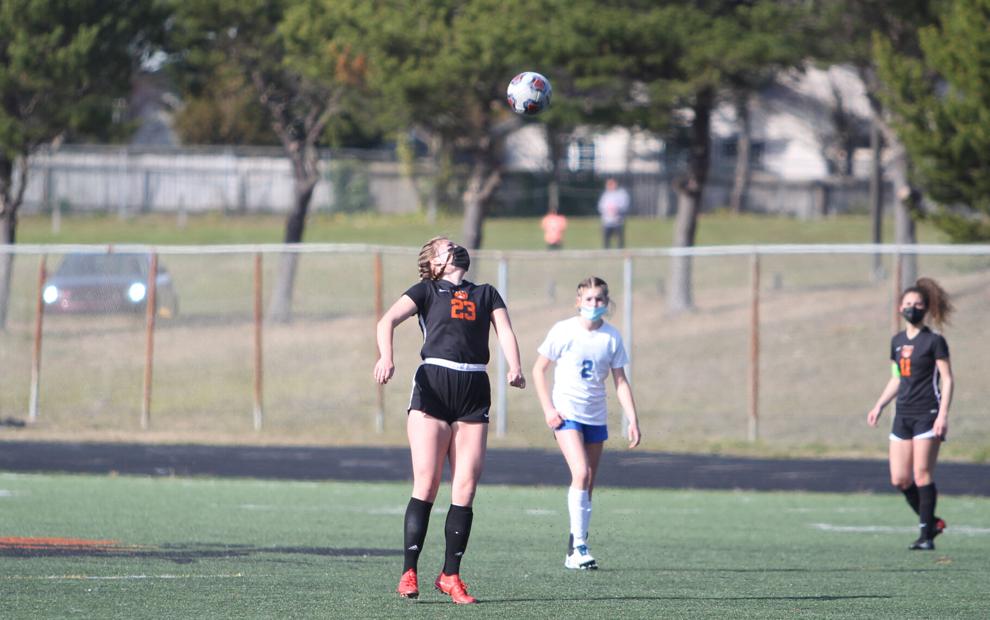 The first half was scoreless once again. Amity had a strong goal keeper who deflected several attacks by Taft. In the second half, the Tigers spread the field and kept attacking the goal.
"With brilliant passing and patience, Chloe Peterson finally got the scoring started," Arce-Torres said. "Diana Lucas was knocked down attempting to place a pass to a team mate which gave us the free kick outside the box. Chloe struck a powerful hit that sailed over the keepers' head and hit all net. It was a beauty!"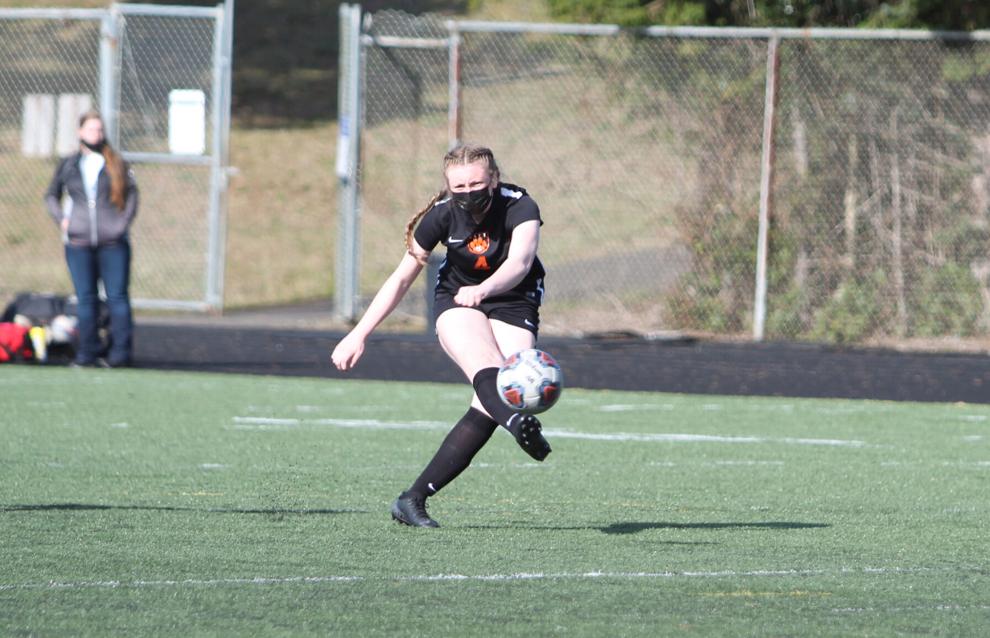 Amity held tough, but ran low on stamina in the second half. Sayge Ulrich scored the second goal which came from a cross pass from Nicole Reyes. Ulrich was waiting on the far post and utilized her chest to hit the back of the net.
"She and I had worked on her technique yesterday afternoon at practice, placing her in the goal and me smashing hits into her upper and lower body until she had the confidence to use that technique in her match," Arce-Torres said.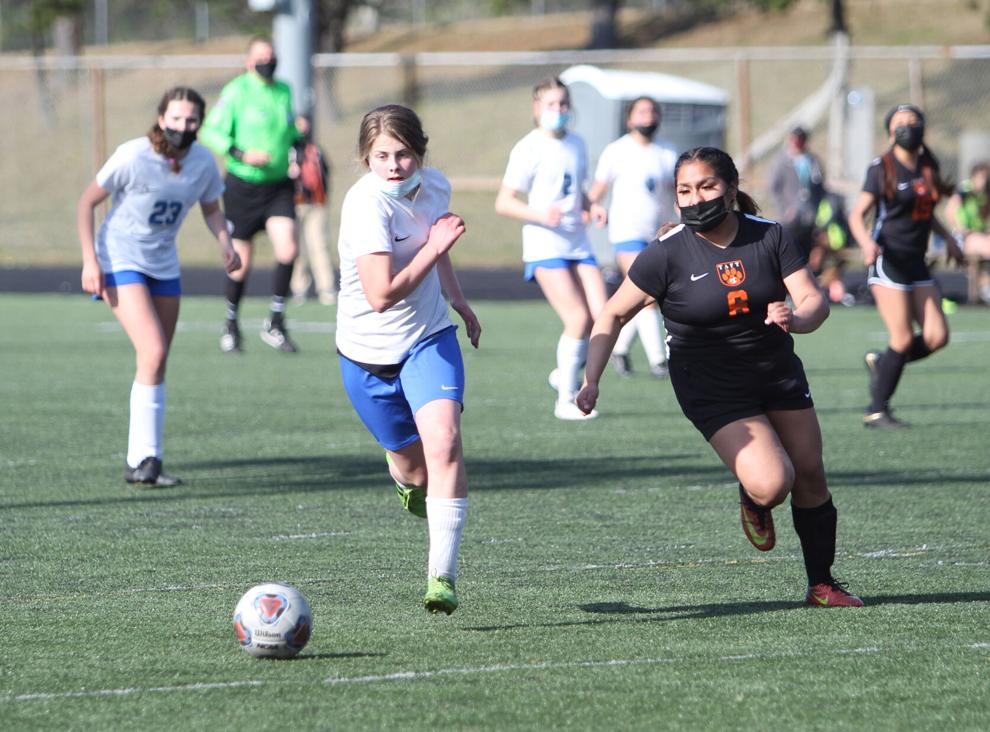 The back line was stout once again, not allowing Amity any opportunities to score. Olivia Coulter played her best match of the year, according to the coaching staff, and showed why she got the starting role this season on the back line.
"I'm so proud of their continued improvement but although their playing season has ended, they still have a major goal of passing all their classes by the end of the grading period," Arce-Torres said.