On Friday, July 26 at approximately 12:18 p.m., Devlin Moeller of Milwaukie, Ore. hit the shot of his dreams on hole No. 4 at Chinook Winds Casino Resort.
The Hole-in-One progressive started at $1,000 on May 1 with $50 added each day until some lucky, skilled golfer hit the hole in one on this seemingly 'easy' short hole. This short par-3 might seem easy, but it's surrounded by a continuous bunker with a fast green to hit.
"We want to make golfing fun and on a short par-3 it gives most amateur golfers a great chance at hitting the big prize," Lee Johnson, Director of Hotel and Golf Operations said.
The yardage on the fourth hole ranges from 90-117 yards throughout the contest. Last Friday, Moeller dunked the ace with a Taylor Made RSI approach wedge from 96 yards while playing a Callaway golf ball.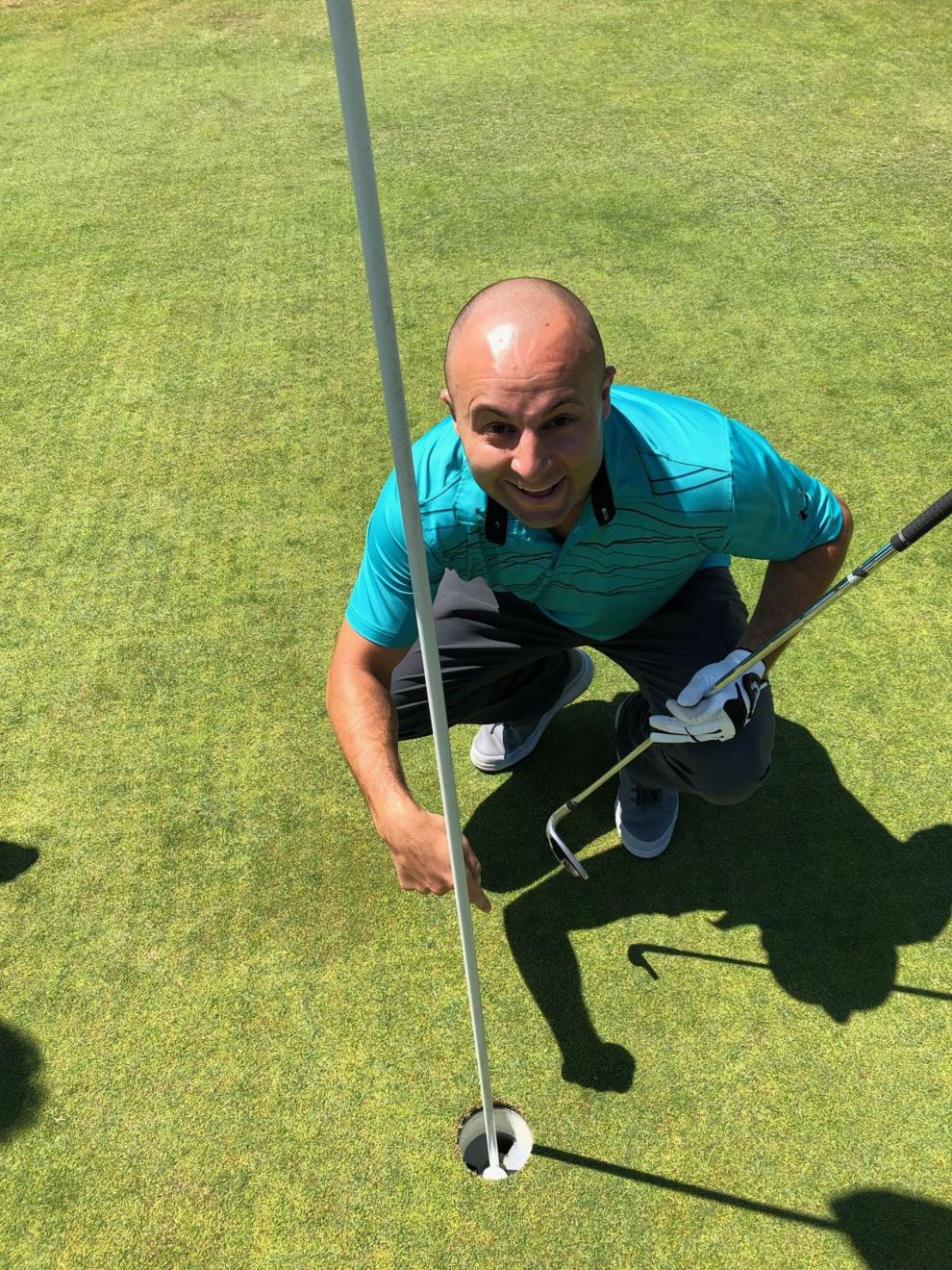 His three golfing buddies and an on-course camera witnessed Devlin's hole in one. The fun continues as the Hole-in-One progressive will restart at $1,000 as of Saturday, July 27 and will once again have $50 added each day until another lucky golfer hits the money shot.
"It's my first hole in one ever," Moeller said.
The Progressive Hole-in-One contest runs through Monday, Sept. 30 so get as many rounds in as possible to give yourself a better chance at that prize pool.