The Taft 7-12 volleyball team is finding their rhythm, and it's resulting in some of the Lady Tigers' best play in years.
They've now won the most games in a single season since the 2014-15 season, and they're looking for more.
After losing a nail biter to Warrenton to open league play on Sept. 19, the Tigers used that close 3-2 match as a confidence booster before facing Rainier and Clatskanie.
"Despite the loss against Warrenton, we were happy with how the match went, as five close sets is about as good a loss as you can have," head coach Kelsey Hart said. "We came away with things to work on, and again, despite the loss, a lot of confidence about how we can play this season."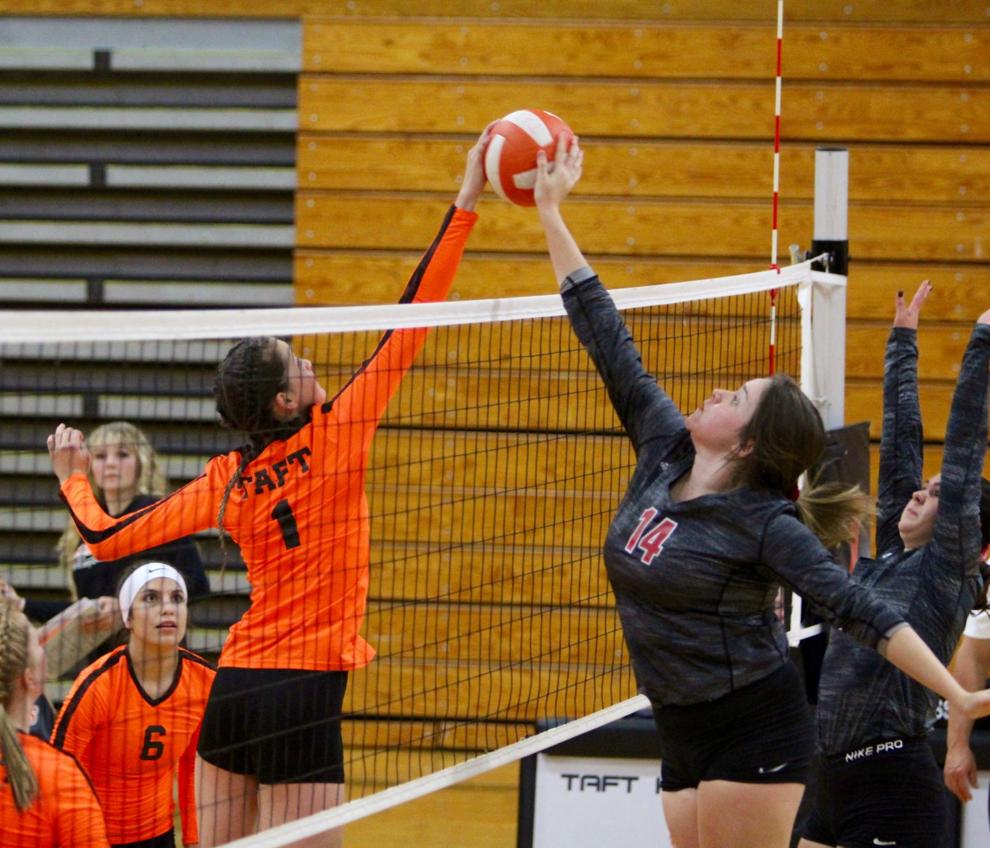 Taft then played in a tournament in Salem before traveling to Rainier Tuesday, Sept. 24, to play a league game against the Columbians, who have yet to win a game all year. Although Taft looked to be the favorite going in, Hart tried to keep her team focused on the task at hand.
"They were the league champs last year, and with our low win total last year, we don't discount anyone's abilities," Hart said. "We had a game plan going into the match, and the coaching staff really tried to keep the girls focused on that."
Hart said time in the film room was all the Lady Tigers needed to give them confidence to win as the coaching staff dialed up a game plan that worked to perfection, providing Taft with a clean sweep, 3-0.
"We had a good idea about what Rainier would throw at us, and what to do to defend against it," Hart said. "The girls executed our game plan beautifully."
Taft started off in complete control, taking the first set 25-13. Rainier fought back in the second set, but the Tigers closed out strong, winning 25-21. At that point in the game Taft had all the momentum rolling in their direction and cruised to a 25-16 third set win and 3-0 sweep.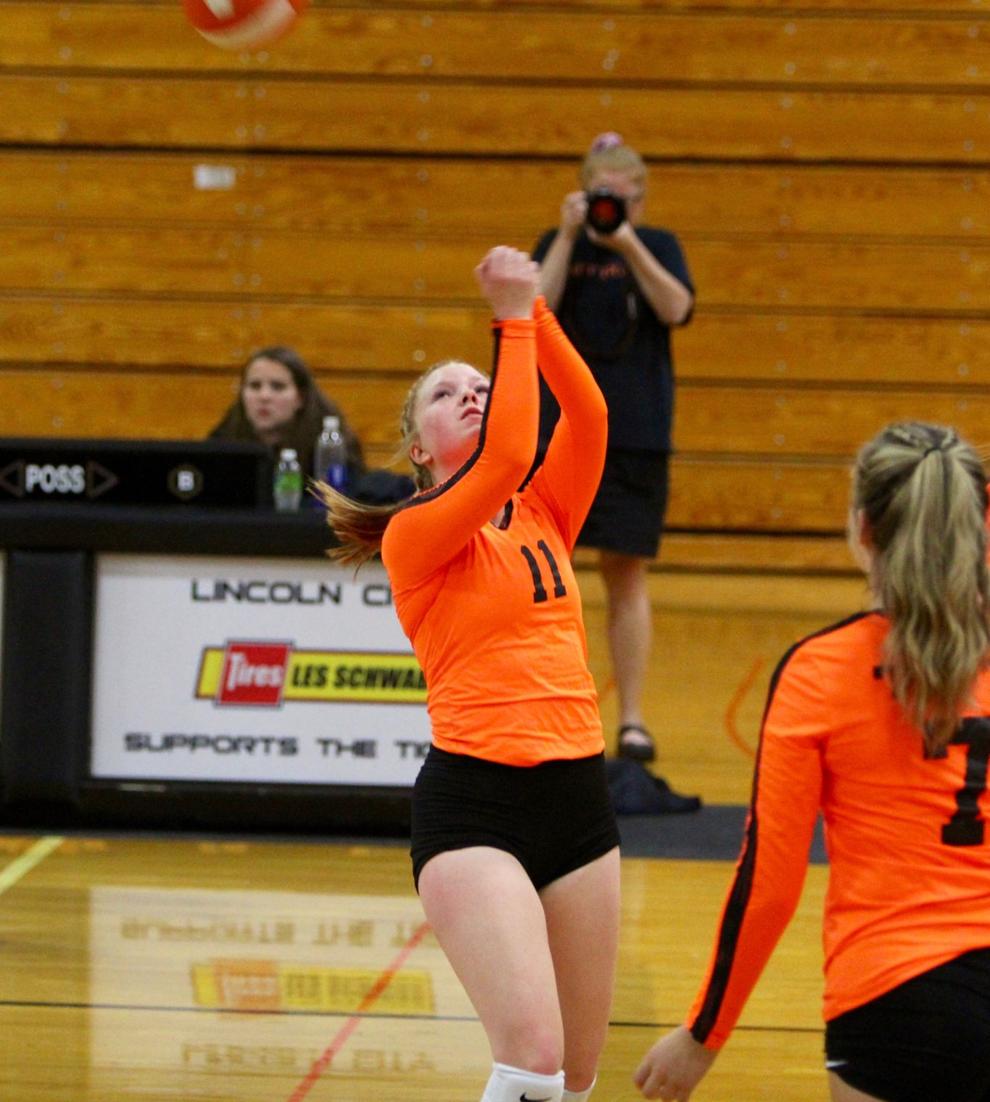 "The girls felt confident and proud of how they had executed their personal and team goals, as well as keeping up the atmosphere on the court that they needed to win (good attitudes, communication, etc.)," Hart said. "There are still things we need to improve at, but overall, we're coming together as a team consistently and showing some great confidence, and that's really been our goal!"
The Lady Tigers kept the momentum rolling when they hosted Clatskanie on Sept. 26 as they completely controlled the match against a fellow Tiger squad.
Taft open up the first set with a heavy dose of powerful serves from sophomore Lily Hatton, who rattled off 10 straight points for Taft. Clatskanie recovered slightly, but were quickly shut down by the cohesiveness of the Taft squad, who took set one, 25-13.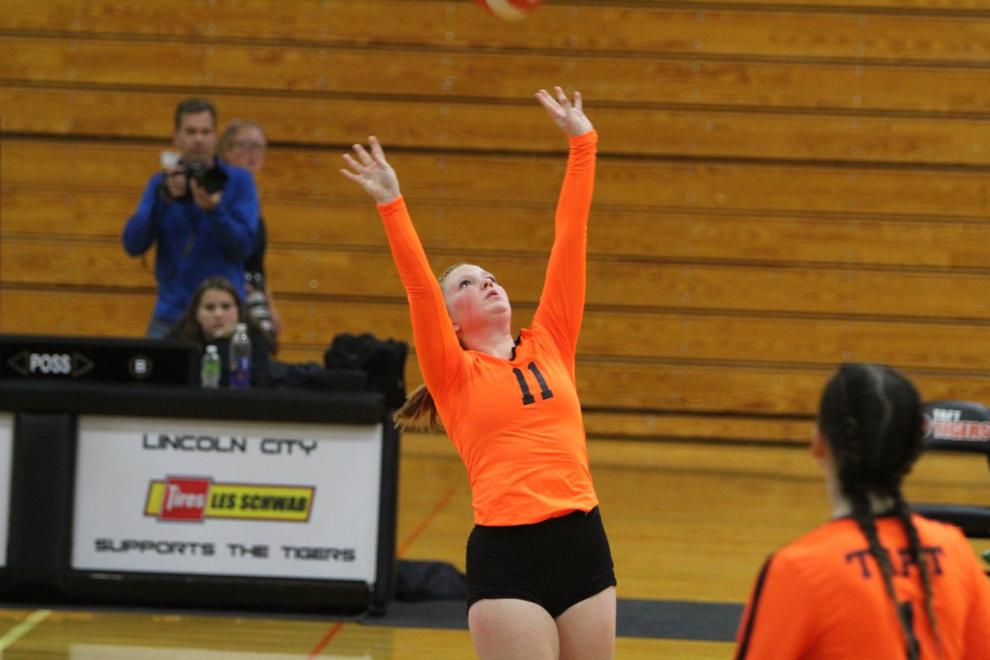 Set number two was all Taft, as Hatton delivered another string of 10 plus points and senior Corey Van Damme controlled the Tiger offense. Taft won set two easily, 25-4.
Taft let loose in the third and final set as sophomore Keeara Harmon and junior Jordan Ramsey teed up crushing shots to the Clatskanie defense to complement their stellar serving. Taft cruised to a 25-7 set win and a 3-0 sweep to win their second game in a row.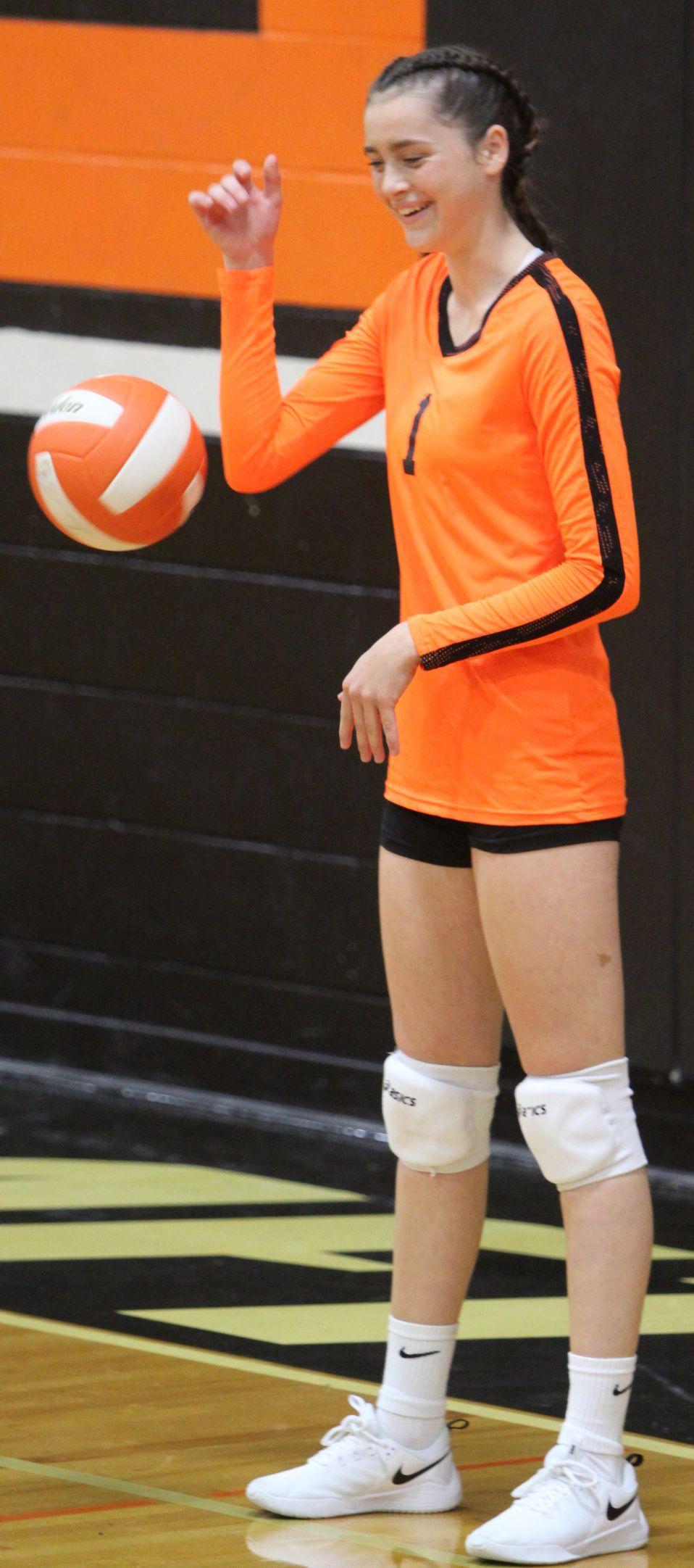 At the midway point in the season, Taft has already matched their league win total from last year and surpassed their overall win total at three games. However, Hart foresees plenty more opportunities for victories in the second half of the season.
"This team has such great potential this year and it's amazing to see when they put everything together," Hart said.
Taft has enjoyed a well-deserved week off from play and will be back on the court Oct. 3, when they play at Willamina at 6 p.m.