Contrary to what most outsiders believe, wrestling is sport ruled by numbers. And for the Taft 7-12 wrestling program, the numbers have been positive this season.
Starting the season with 40 boys and girls on the team, head coach Robb Ellis thought they might've outgrown their wrestling facility at the school. Now holding at a comfortable 25 boys and five girls, Taft boasts one of the largest teams in the 3A classification.
"Wrestling needs numbers to survive as a sport," Ellis said. "A lot of the new wrestlers are younger, so this is great because we get them back for two or three more years. That is something to build on."
Their crowds of wrestlers were on display most recently at the Taft Invitational on Jan. 21. Featuring a small field of Taft, Toledo, Siletz Valley, Nestucca, Waldport and Tillamook's JV, the tournament was mostly for seeding and a chance for the Tigers to host an event.
Team scores were not kept and most wrestlers competed in 4-man Crab Pool brackets and got 3 matches.
"It is fun to see the newer wrestlers at this time of the season finally start to understand the basics of wrestling and to watch the veteran wrestlers get even better and to see who might qualify for the state tournament," Ellis said. "At our district events coming up, we have key matches that the more talented wrestlers must wrestle to see where they stand in our district and to see if they have a shot at placing 3rd or better at districts to qualify for the state tournament."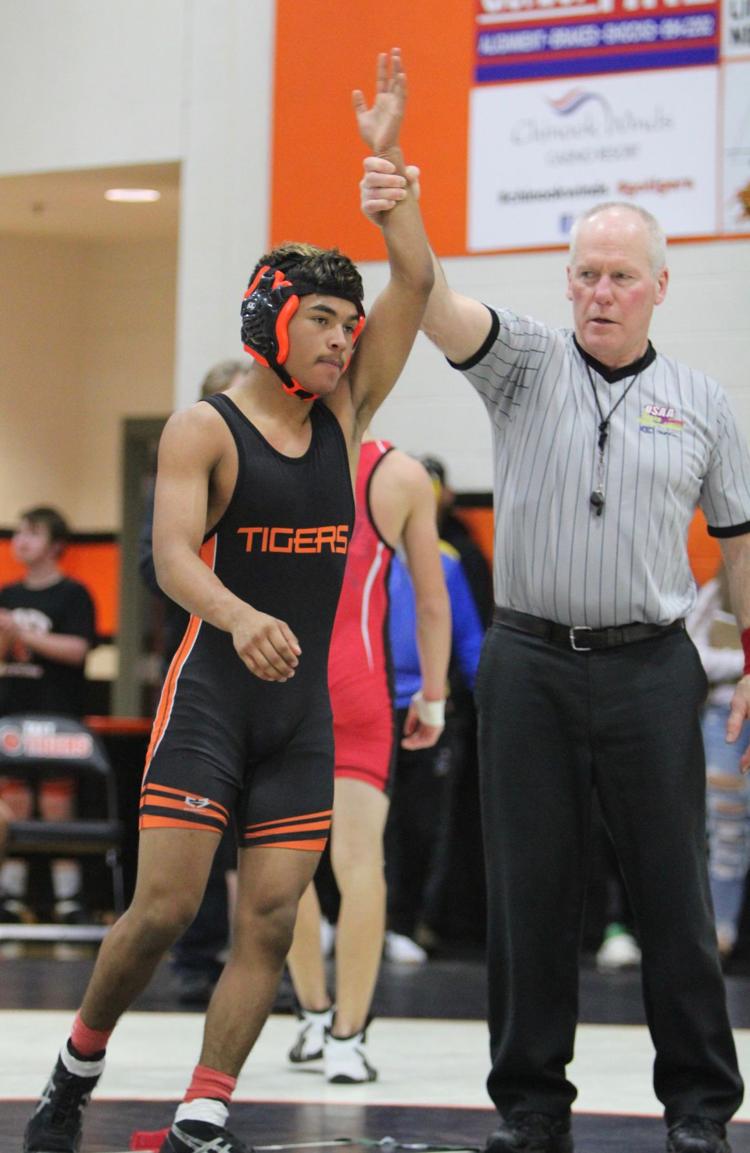 On Tuesday, Jose Flores from Taft won all three of his matches at 120 pounds against some talented opponents. Highlights for the Lady Tigers were Kadence James, who went 2-0 at 125 pounds.
The focus for the Tigers now shifts toward districts and hopefully the state tournament. This year's Taft team has several wrestlers with state experience including Flores, Jace Phippen, Riley Ellis, William Calderon and Arnoldo Ortiz. But in order to return to that level, Taft must face a tough district that just added powerhouse Yamhill-Carlton this year.
"I think we can come close to taking eight to state like we did last year if all goes well," Ellis said. "Wrestlers with the best chance to go to state are those who have gone to state before. We have three or four others who haven't qualified for state who have a chance if they wrestle well at districts."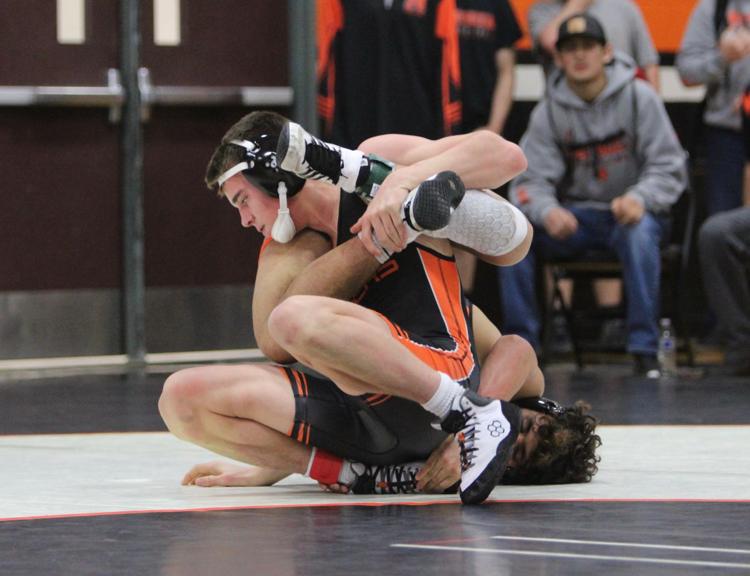 Ellis noted that it will be harder to get on the podium and be a placer this season because the OSAA has changed 3A wrestling from a 12-man to a 9-man bracket in the state tournament. This means four wrestlers per weight can place, as opposed to six in previous seasons.
"We will have to wrestle really well to get anyone on the podium at state this year," Ellis said. "We are only losing five seniors however, and next year could be a very big year for us."
Last Tuesday, Taft took time to acknowledge its senior class, which includes Phippen, Ortiz, Elin Fitch, Bane Brown and Tony Garcia.
"Jace qualified last year as a first year wrestler in the 220 weight class, which is impressive," Ellis said. "He embraced wrestling right away and has worked hard to do what it takes to get better."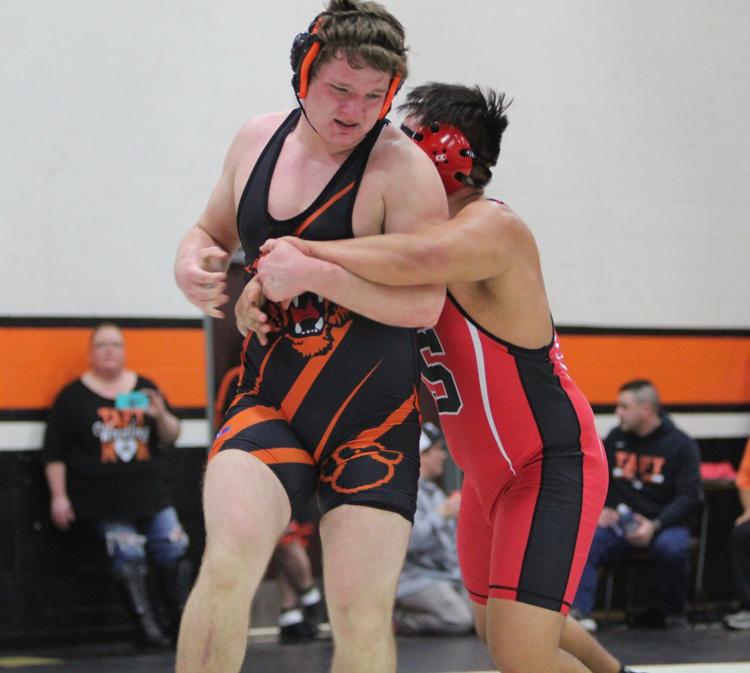 Ortiz was a state qualifier as a freshman and took a few years off before returning to the mat. Ellis said he's looked solid in the 126-weight class and should be a state qualifier.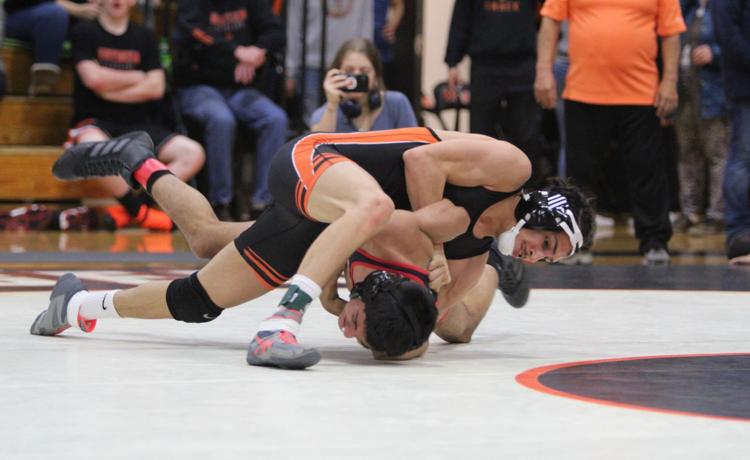 "Elin Fitch has been a steady wrestler for us the last two seasons at 182 pounds and he keeps improving and I am hoping for a solid performance at districts from him," Ellis said. "Bane Brown at 285 pounds and Tony Garcia at 220 pounds are first year wrestlers as seniors. They are football players I convinced to give wrestling a try and both are good athletes who have picked it up quick."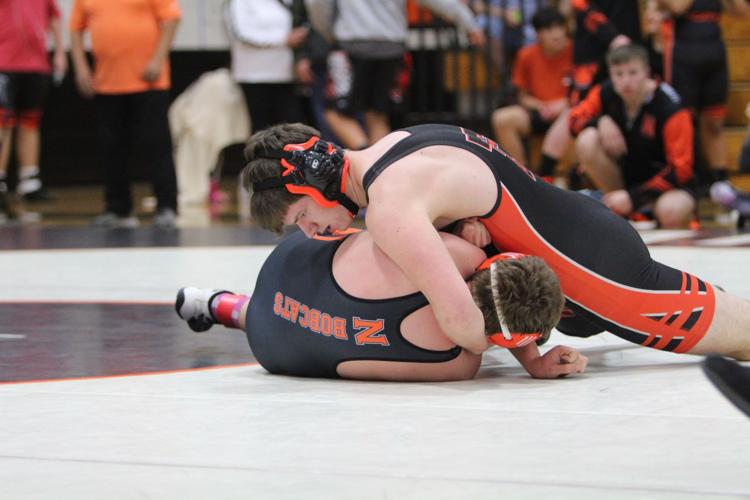 The high number of boys wrestlers can sometimes overshadow the fact that the Taft girls team has one of the largest teams among small schools. Although most are new to wrestling, Ellis said it has been a joy to work with them and see their progression.
"It is fun coaching them, it gives us variety in approach to how we coach them," Ellis said.
As for state, the Lady Tigers will have to place 4th or better at the district tournament in order to punch their ticket. While it might be challenging, the Taft coaching staff feels that Kadence James will have the best chance in the 120-weight class as she has the most experience.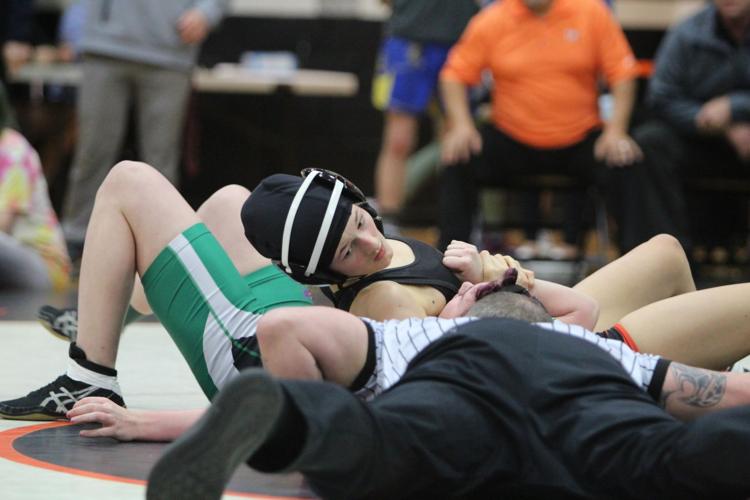 The coaches have spent much of the season teaching basics to several brand new wrestlers and a select few have been going through advanced training. Ellis said they've luckily had assistant coaches step up to the plate and pass on their knowledge to the Tigers.
"We have also been blessed to add to assistant wrestling coaches with a wealth of knowledge," Ellis said. "Jim Rodriguez was the former Taft head coach who was a college wrestler along with Michael Puckett who also wrestled in college."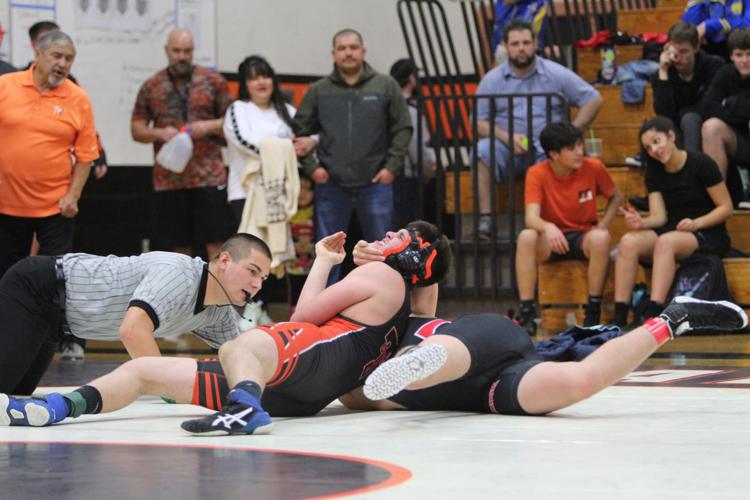 Trying not to get too far ahead of themselves, Ellis said the future is looking very bright for the Tigers. With more wrestlers committing to off-season wrestling clubs and camps, it's a positive sign for the program as a whole.
"We should finish strong this season and we have a chance to be successful at district at state," Ellis said. "However, we have a lot of things are falling into place that could make next year a really big year."