Salishan's shore-pine logo flagsticks on the greens of each hole on the golf course were exchanged last week for those with the symbol of the Pacific Northwest Golf Association, as the PNGA hosted the Men's Master-40 Amateur Championship for Pacific Northwest golfers.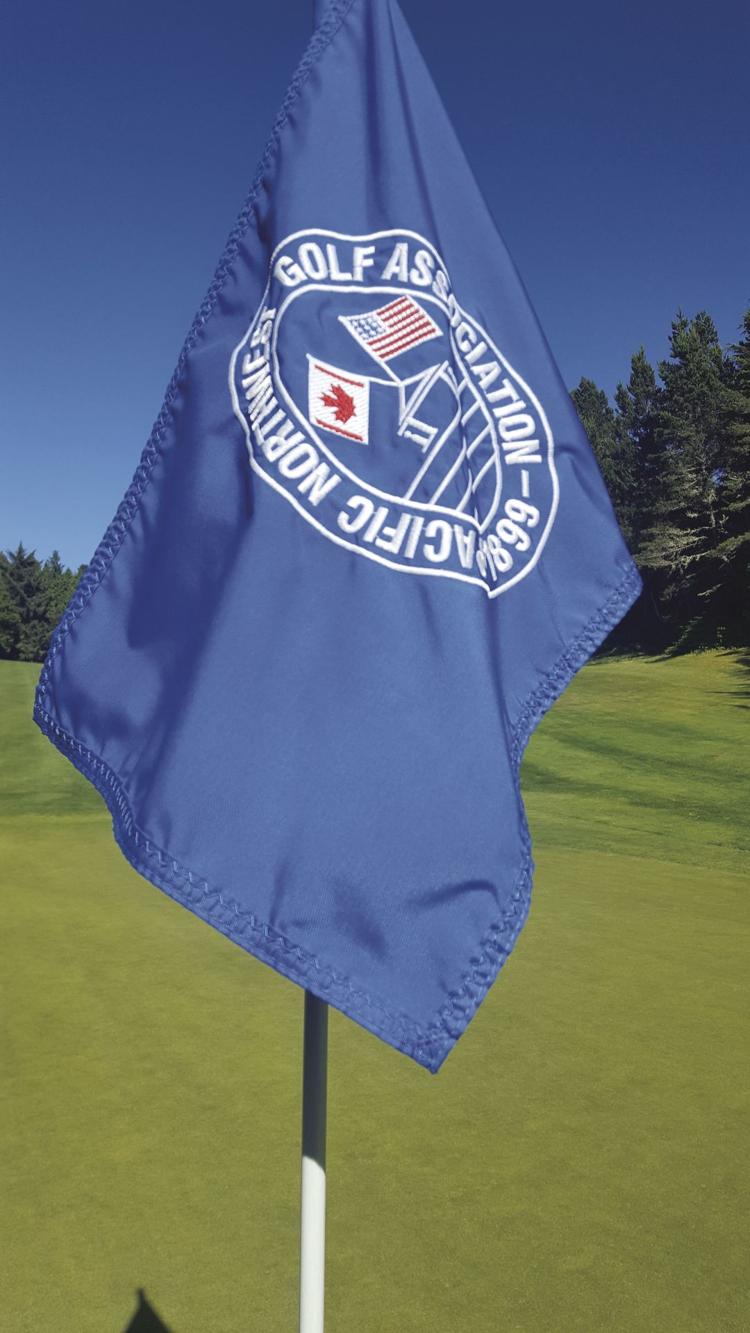 Seventy-two skilled golfers came to Salishan from courses in Oregon, Washington and Idaho to compete in this event. The PNGA region also includes Alaska, Montana, British Columbia and Alberta, with over 650 member golf clubs representing 175,000 individuals.
"The course is in great shape, thanks to our hardworking grounds crew and the efforts of several member volunteers," said Tom Graves, Salishan's Director of Golf. "We're really excited to host this prestigious championship. And fortunately, weather here on the coast has been great for the whole week."
Players competed in stroke play for the first two qualifying rounds (Monday and Tuesday). Then on Wednesday, the field was cut to 32 players for match play. The round of 32 was played Wednesday morning, with winners returning in the afternoon for the round of 16. Quarterfinals and semifinals were held on Thursday and the final match on Friday.
Salishan Golf members Rick Hatton and Jim Paige qualified for the match play rounds with a 2-day stroke play total of 157 and 156, respectively. John Iwamura missed the cut with a 162.
In the first round of match play, Hatton was defeated by Dana Christianson of Tacoma, Wash., the eventual runner-up in the tournament, 2 & 1. Paige lost to Ken Wade of Kennewick, Wash., 4 & 3.
The tournament winner was Tom Brandes of Bellevue, Wash., who defeated Christianson 4 & 3.