Starting the year with just six runners, it was tough to imagine that the Taft 7-12 cross country team would be sending eight runners to the State Championships in Eugene at the end of the season.
But the unimaginable became possible this past Thursday, Oct. 31, when the Tiger harriers took home a whole slew of hardware at the 3A/2A/1A Special District 2 Championships in Lebanon.
"Out of the 17 athletes I had competing, 10 of them had season Personal Records (PR's) on the course, ranging anywhere from 10 seconds to two minutes," head coach Eva Ahumada said. "It was a win for everybody."
Ahumada said although it was at times a nerve wracking day, the overall feeling for the Tigers was excitement. First up in the girls race, senior Autumn Ellis saved her best race for last, running a PR of 21:06.7 to claim fifth place and qualify for the State Championships.
Projected to get 11th based on season times, Ellis ran a 20 second PR to punch her ticket to state.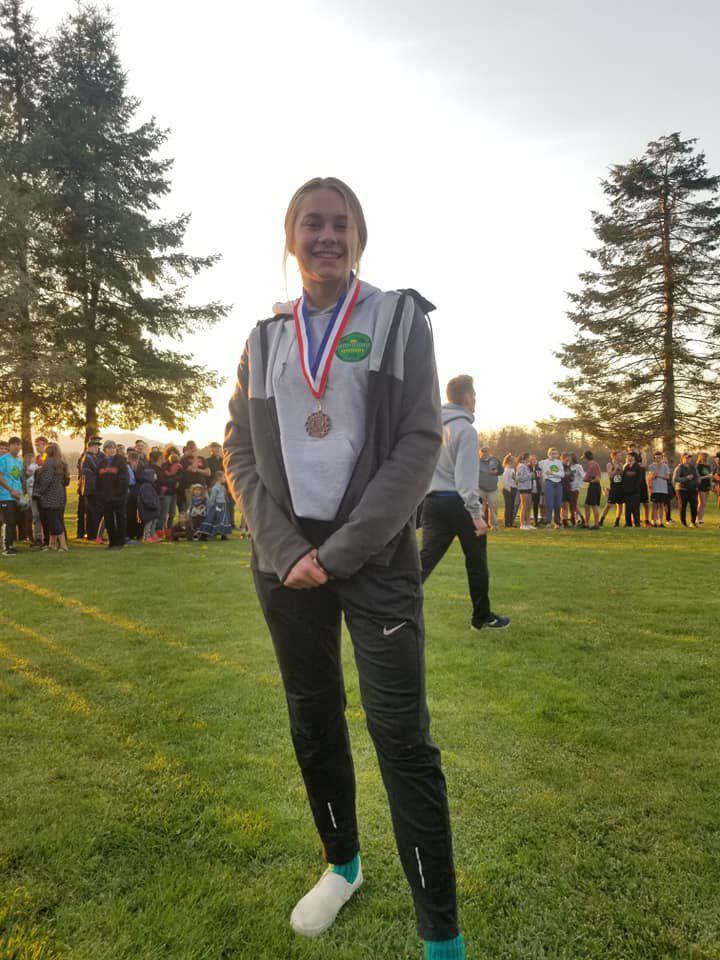 "She ran smart, picked her position and held it the entire race," Ahumada said. "It was thrilling to watch her run. Now she will be the first girl to go to state for Taft in 10 years."
Fellow senior Brooke Orendorff also had a strong showing placing 38th. Junior Claira Tolan was 65th, sophomore Kaydince Beach was 75th and senior Alani Cabal was 78th. As a team, Taft placed 10th.
For Ellis, she realized a season long goal of qualifying for State. Now she's looking to make more history for Taft.
"Autumn has her eyes set on the podium for state this year," Ahumada said. "It's not impossible, but it will require her to run smart and harder than she has ever ran before.
"She has a very competitive spirit, and I have yet to see her fail when she sets her mind to something."
The Taft boys had a big day at Districts as well. Seniors Matias Vesma and Lucas Hindman finished 5th and 6th respectively to highlight the Tigers' efforts.
Ahumada also highlighted the work of junior Rafael Perez Del Valle and sophomore Brayan Mateo who each had 10-30 second PR's to finish in the top 15. Senior Hunter Lundstedt finished in the top 20 and freshman Cooper Fitch finished 27th. As a team, it was a hard earned first place for the Tigers.
"Boys taking the District Title was a huge celebration. I honestly could not be more proud of them," Ahumada said. "We started out the first two weeks of practice with only six athletes registered - four boys and two girls.
"This was nowhere in sight at the beginning of the season, so to see them work their way to the top was truly rewarding."
In addition to the six young men competing at state, Taft will be sending a 7th runner, freshman Eli Jones.
"Eli will be running as our 7th man, which is a huge accomplishment as a freshman," Ahumada said. "He had a two minute PR on Thursday and was able to swoop in with the qualifiying time. I am excited to see how he will do at State."
With powerhouse teams Enterprise and Burns competing for the 3A boys title this season, Ahumada said the odds are stacked against them. However, their goal of making the podium is definitely within reach.
"State is more of a mind game than a physically difficult race," Ahumada said. "It's all about placing. If the boys run like they did this week and go for placing rather than focusing on pacing, they will do just fine. The teams that win are the teams that do not let the pressure of the race get to their head.
"The boys team wants it, and if they keep their head in it, and focus this week, I am excited to see what they will be able to obtain."
With all the accolades the Taft runners received at Districts, Ahumada took home a bit of hardware herself. She was named Coach of the Year in her first year as a head coach, which she said was a huge surprise.
"I really wasn't expecting anything of that nature… It was truly amazing," Ahumada said. "I was giddy and excited when I found out. The most rewarding part was looking at my team and seeing them excited for me. I wouldn't have been able to do it without them."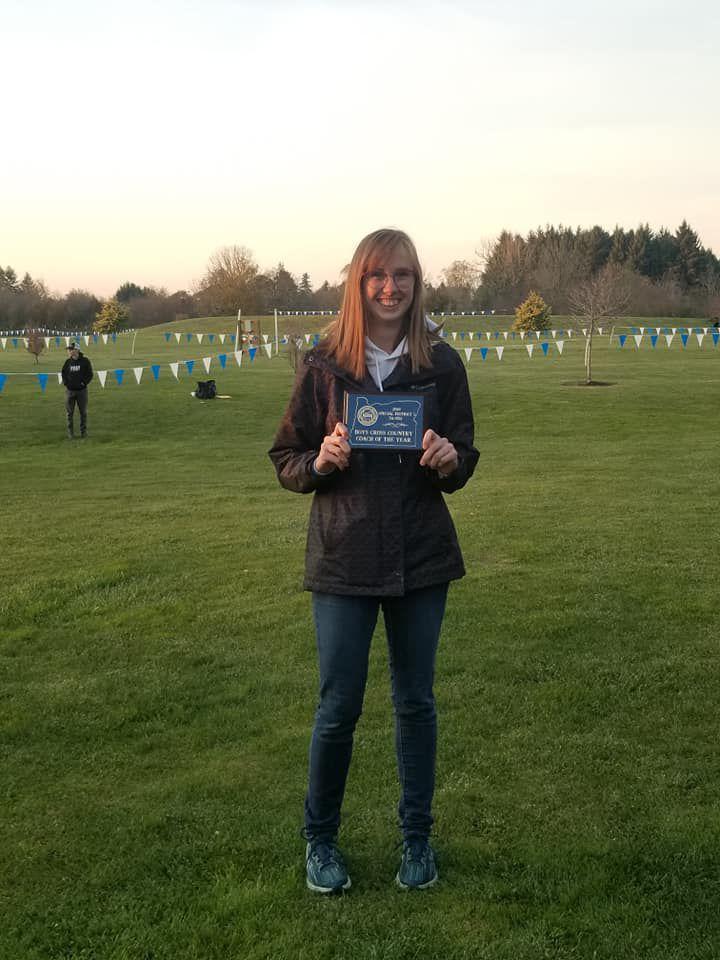 After all the change the Taft cross country team has faced this season, Ahumada said the most rewarding part has been helping athletes reach their potential. With a passion for running, Ahumada has enjoyed the simple aspects of coaching young runners.
"The abilities varied greatly across the team, but they all gave me their best," Ahumada said. "I love talking with an athlete after they have ran a race and they know they did their best. The joy and excitement in their voice is contagious when they relive their experience with you. I love being able to be a part of that and share that joy with them."
The OSAA 3A/2A/1A State Championships are scheduled for Nov. 9 at Lane Community College in Eugene. The girls race starts at 10 a.m. and the boys start at 11:10 a.m.